5 Easy Variations on the Cobra Weave, Part 3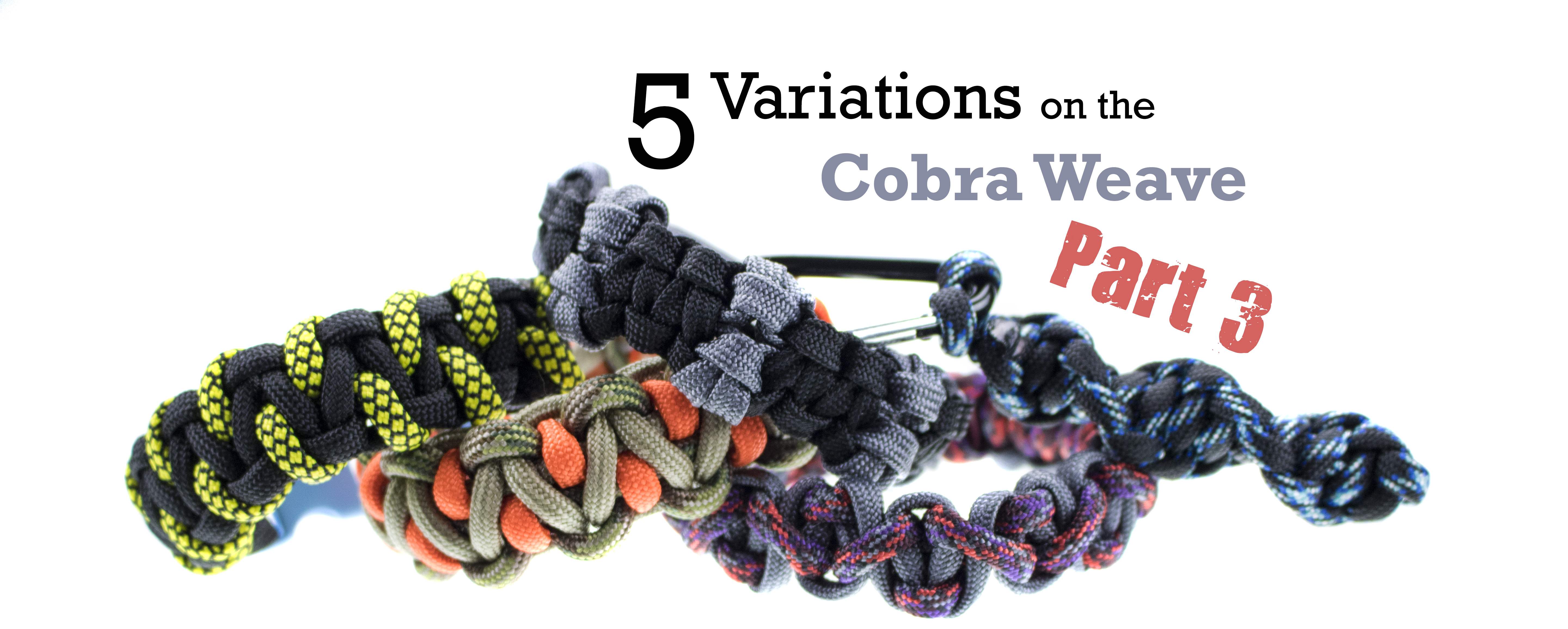 If you've been crafting with paracord for a while I bet you've found certain trends you like. Whether that be adding accents, using different cord than traditional 550 cord, not using buckles, or sticking with wider bracelets. A lot of times people find their niche and stick to it. And there's nothing wrong with that! I've come to realize, I like doing bracelets that involve the Cobra Weave.
The Cobra Weave is the essence of soooo many different paracord bracelets. There have been some weaves I thought looked really cool, come to find out that half of the weave is simply doing a cobra. Which means I basically already know to make the bracelet ;)
This blog is the third edition of my "Paracord for Beginners: 5 Easy Variations on the Cobra Weave" series.
You can see Part One and Part Two here. These two blog posts include such weaves as the King Cobra, Thin Blue Line, Solomon V Bar, and Cobra Belly Bar.
In case if you aren't familiar with the Cobra:
Now that you know the basics, lets dive into some EASY variations on everyone's favorite weave.

#1
Probably the easiest of these examples is the DNA Paracord Keychain (or bracelet)
#2
The Caged Solomon Bracelet is more the Cobra with an accent cord
#3
The Bowtie Paracord Bracelet is a fun and unique one. It combines two different weaves
#4
Next up is the Solomon's Tongue Paracord Bracelet. I think this one is particularly cool with Rainbow 550 Paracord.
#5
Lastly, we have the King Snake Paracord Bracelet. This combines the Cobra and Curling Millipede Weaves.
What other weaves would you add to this list?
Let us know in the comment section or on Facebook, Twitter, Pinterest, and Instagram.
Paracord Love, Lauri