Finding the Correct Size for your Bracelet
Step 1: Use a measuring tape or a piece of string to measure the size of your wrist
Step 2: Add 1" to allow room for comfort and shrinking
Example: If your wrist measures 7", choose 8" when ordering your bracelet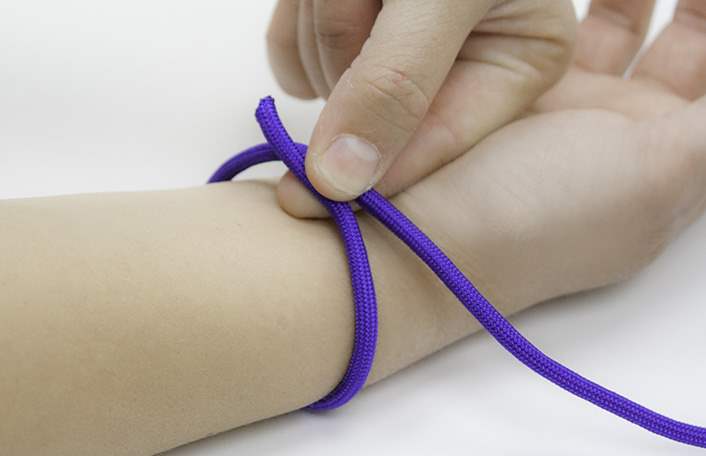 Is your bracelet slightly too large?
You can shrink it about a 1/4" by soaking it in water and then letting it air dry.
Additional help for measuring your wrist and purchasing a completed bracelet:
Get 20% Off Your Next Order!
Subscribe to receive exclusive offers, new tutorials, fun projects and more!