5 Easy Variations on the Cobra Weave, Part 2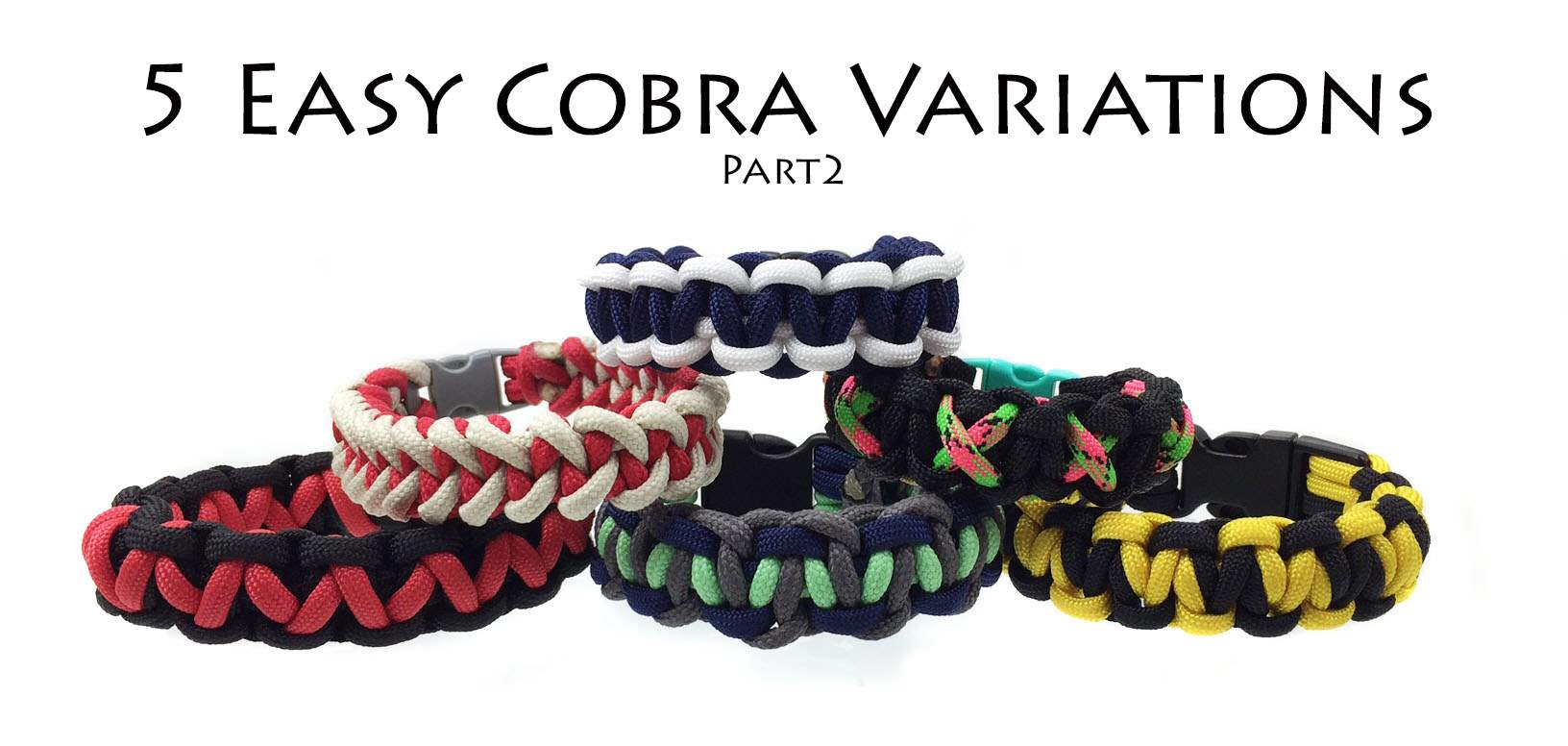 Raise your hand if you love the cobra weave!
Honestly...who doesn't?! It is the base of SO many other weaves, making it one of the best to know by heart!
I can't tell you how many time's I've set out to do a new bracelet, and found that the foundation of it is the cobra. Whether you're a seasoned pro, just starting out or haven't started quite yet - the cobra weave is one you should memorize.
Towards the end of March, I wrote a post about 5 easy variations on the cobra weave. Today I'm bringing you part 2, where you will find 5 new weaves (a few that are a bit more challenging) that also use the cobra as their base.
For fun I have included some with accents, and some with additional steps - making each weave unique.
I hope you enjoy these weaves - happy cording!
The Basics
For starters, if you need to re-fresh your memory, or don't know the cobra yet, here is a video tutorial to help!
Variations 1 and 2: Crisscrossed Solomon and Soloman V Bar
Now that we have the basics down, it's time to have some fun! These first two tutorials are the most like the cobra. You simply add one extra strand and cross them through the stitch.

Crisscrossed Solomon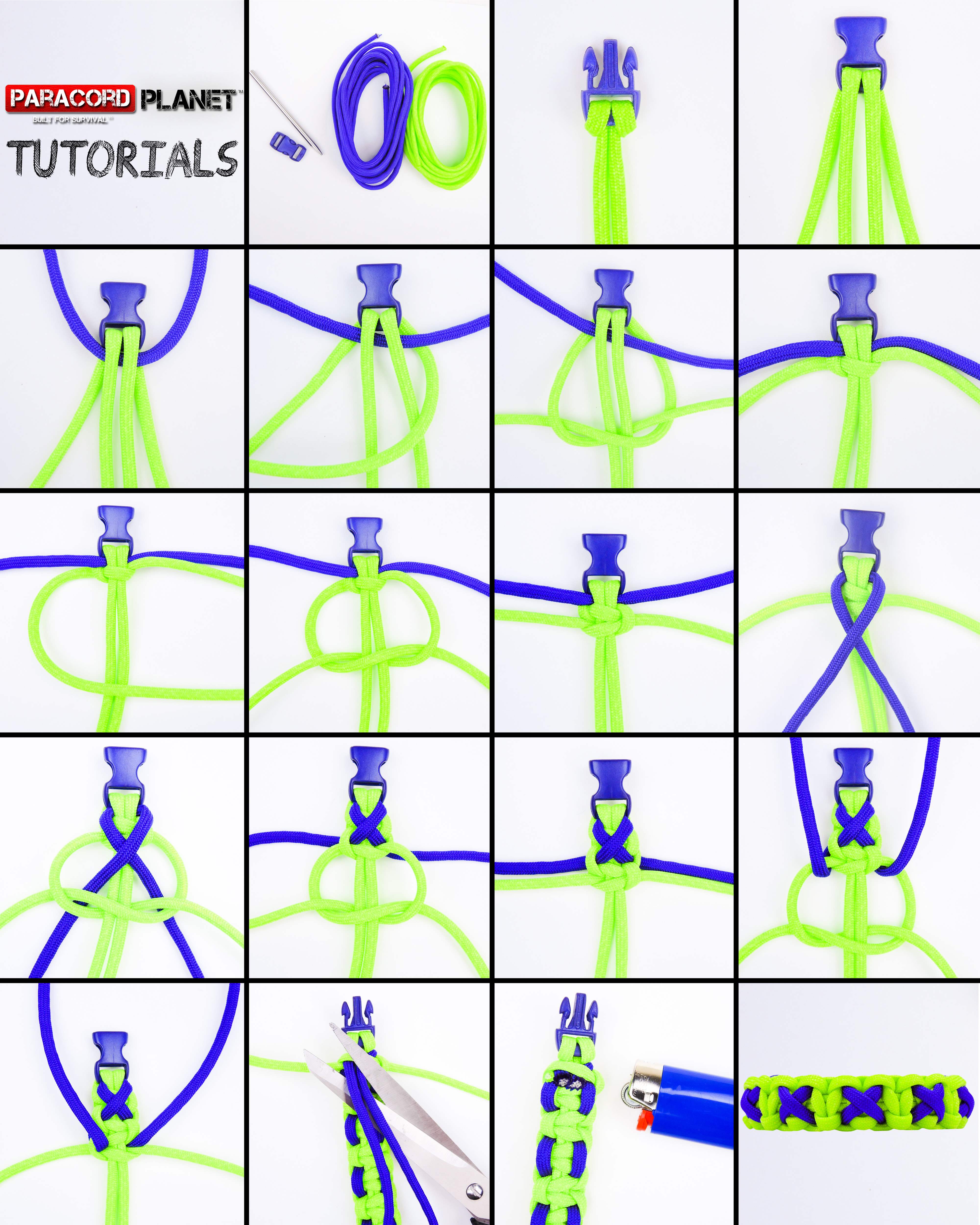 Solomon V Bar
Variation 3 - Shark Jawbone
This 3rd variation is actually a simple one that you would never know is essentially a cobra weave with an additional step! This is a sharp looking weave that is fun and simple to make.
Hint: This weave also looks cool with shackles!
Variation 4: Cobra Belly Bar
The 4th variation, the Cobra Belly Bar is one of my favorite weaves. These pictures show it with 3 colors, but it also looks VERY cool with only two colors. (It turns out to be more of a strait line weaving through the bracelet.)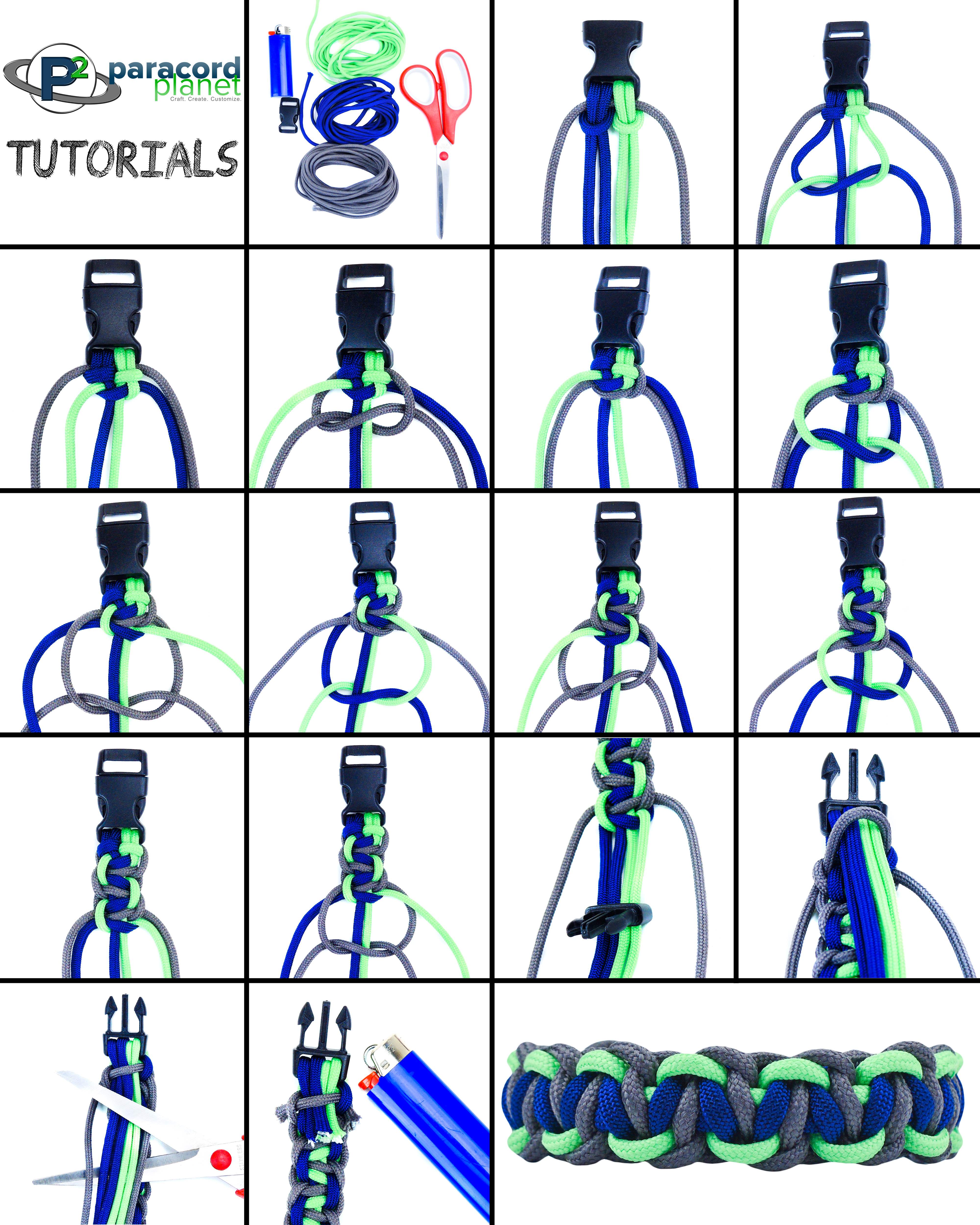 Variation 5: Lightning Bolt
The last variation I am going to show you is called the Lightning Bolt bracelet. This weave has the most extra steps of the 5 variations I shared with you today - but it is still simple once it is broken down. All you have to do is add an additional knot to give it the lightning bolt look.

Now it's time to try a few of these variations out! Which is your favorite? (Don't worry, we have more than one, too.) Let us know in the comment section or on Facebook, Twitter, Pinterest, and/or Instagram!
Paracord Love, Lauri