5 Essential Skills for the Beginning Paracord Crafter

If you are new to making things out of paracord, you might be unaware of how many great resources there are on the internet for project ideas, tutorials, and places to buy supplies.
If that's you, this is a great place to start. "Paracording" isn't difficult by any means. Your projects can be as simple or as elaborate as you want to make them. Don't be intimidated by projects that seem out of your reach. You'll get there eventually!
Here are 5 beginner skills to get you started. You'll probably notice that some of these skills are not specific to paracord but can be applied to learning any new hobby.
YouTube Navigation
Believe it or not, one of the most important skills for learning a how to craft with paracord is YouTube. Watching videos on YouTube is pretty straightforward, but there are a number of features that are especially useful when following along with "how to" videos.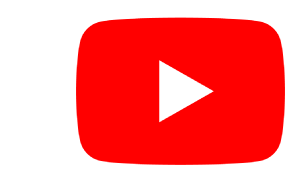 By the way, if you are looking for quality tutorials at your skill level, start with our own video tutorials page and subscribe to our YouTube Channel.
The Pause Button
You might be surprised by how many people seem to forget the existence of the pause button. This is, by far, the YouTube feature I use the most. Whenever I'm learning a new knotting technique, I often click pause or hit the spacebar to freeze the action while I try to replicate the knot for myself.
Scrubbing
Scrubbing is the act of sliding your cursor (or finger if you're using a touch screen device) over the video timeline. YouTube provides a handy preview of wherever you hover. Click or lift your finger to navigate back to a part you missed or skip ahead to bypass video fluff. (Of course, OUR videos don't have any of that!) On mobile devices you can also double tap on the right half of the video to skip forward 10 seconds and double tap the left to skip backward.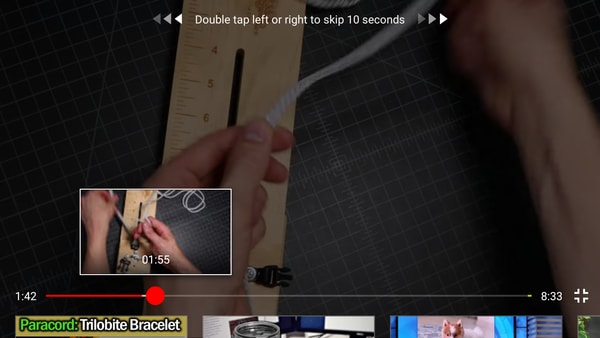 Playback speed
If I'm learning a particularly tricky knot, I like to slow down the playback speed of the video. This setting is a little hidden. If you are watching on a computer, click the gear icon in the lower right of the video player. You should see an option labeled "playback speed". Mobile and touch screen devices are similar. Simply click the three dots icon in the upper right to find the playback speed options.
General Paracord Knowledge
Paracord is a little different from other crafting rope. There are some basic things you should know if this is your first time using it.
Paracord is made of nylon, a kind of plastic. This means it is resistant to rot—unlike rope made from plant fibers.
Because paracord is made of plastic fibers, you can use a lighter to melt the ends in order to prevent fraying.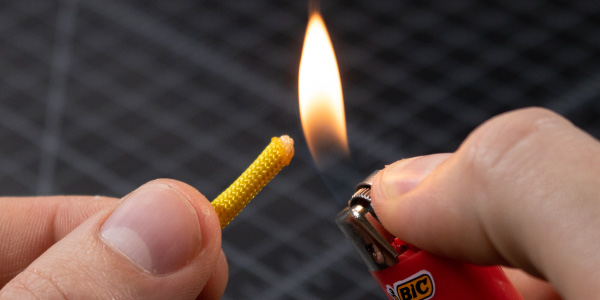 Real nylon paracord can hold 550 lbs. of weight. While this weight rating does not make it suitable for use as a climbing rope, it does allow paracord to be used in many utility applications, such as tying down a load in the back of a pickup or making a clothesline.
Paracord is constructed from an outer sheath and inner yarns. Paracord with the yarns pulled out is great for projects like handle wraps.
Paracord is somewhat squishy. This allows it to be tied into very tight knots that won't easily come undone.
Paracord is available in over 600 color combinations and over 10 different diameters. You can match it to virtually everything!
Paracord has been used in outer space! This proves it is incredibly resilient—even in extreme environments.
Basic Knotting
We try to provide a variety of tutorials for our customers, for the beginner all the way up to the expert. Look through our printable photo tutorials or our YouTube channel to get started. Another great resource for learning individual knots is the Animated Knots website. I use that site often myself.
Below are some basic knots you should learn to get started. The more of them you know, the wider a variety of projects you can take on. Most complicated knots are just a combination of simple knots
Half hitch
Lark's head (cow hitch)
Barrel knot
3-strand braid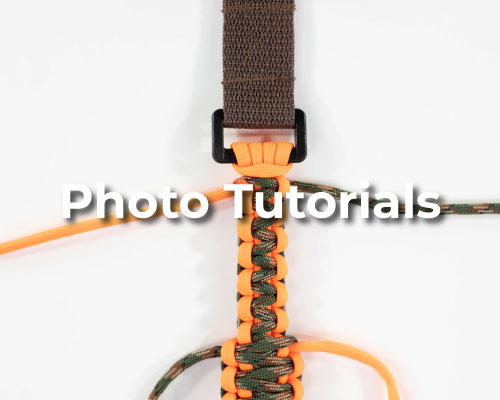 Choosing Colors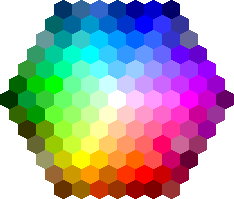 Sometimes, the success of a design can rest heavily on which colors are used. I have made the same design in various color combinations. Some look really good, and others look pretty amateurish. We wrote about how to choose good color combos in our blog post on color. To browse our current paracord colors, visit our color finder.
Bracelet Sizing
This is a skill I still have not exactly mastered. I have frequently made bracelets that end up too big or too small. The most important thing to remember when sizing a bracelet, is that bracelets have to be created longer than the wrist they are made for. Some paracord bracelets end up quite thick, which cuts down on the inside diameter drastically.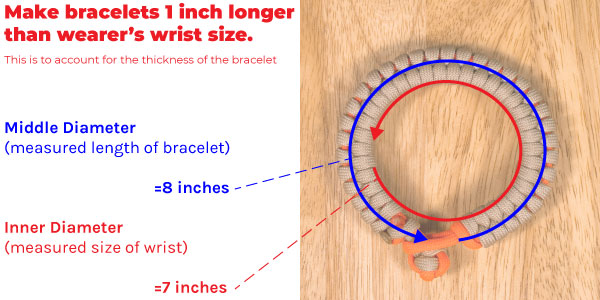 While we're talking about my mistakes, this brings us to our last skill:
Persistence
If it doesn't turn out the first time, try again. There have been times where I've tried making a knot 6 or 7 times before getting it right. When a knot or project doesn't turn out, it doesn't mean that you are bad at knots or that you were watching a bad tutorial. Go back, try it again, and maybe slow down the YouTube video.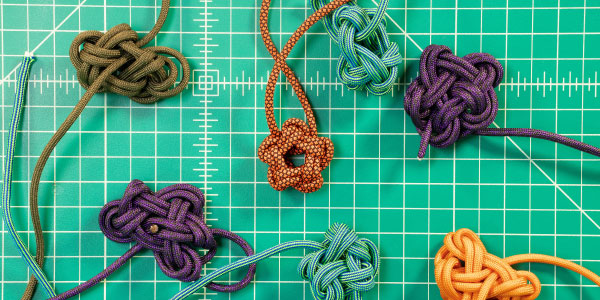 Actual photo of me trying to learn the star knot.
So, there are 5 skill that the beginning "paracorder" should master. I hope this list helps all you beginner crafters out there. We all have to start someplace! Never be ashamed to show off your work and ask for honest feedback. Keep creating, and we'll see you next time.
What Skills would you add to this list?