Recommended materials:
550 Paracord or equivalent
Lighter/melting tool (optional)
Cutting tool (optional)
Download Link:
Lanyard/Diamond Knot Tutorial PDF
---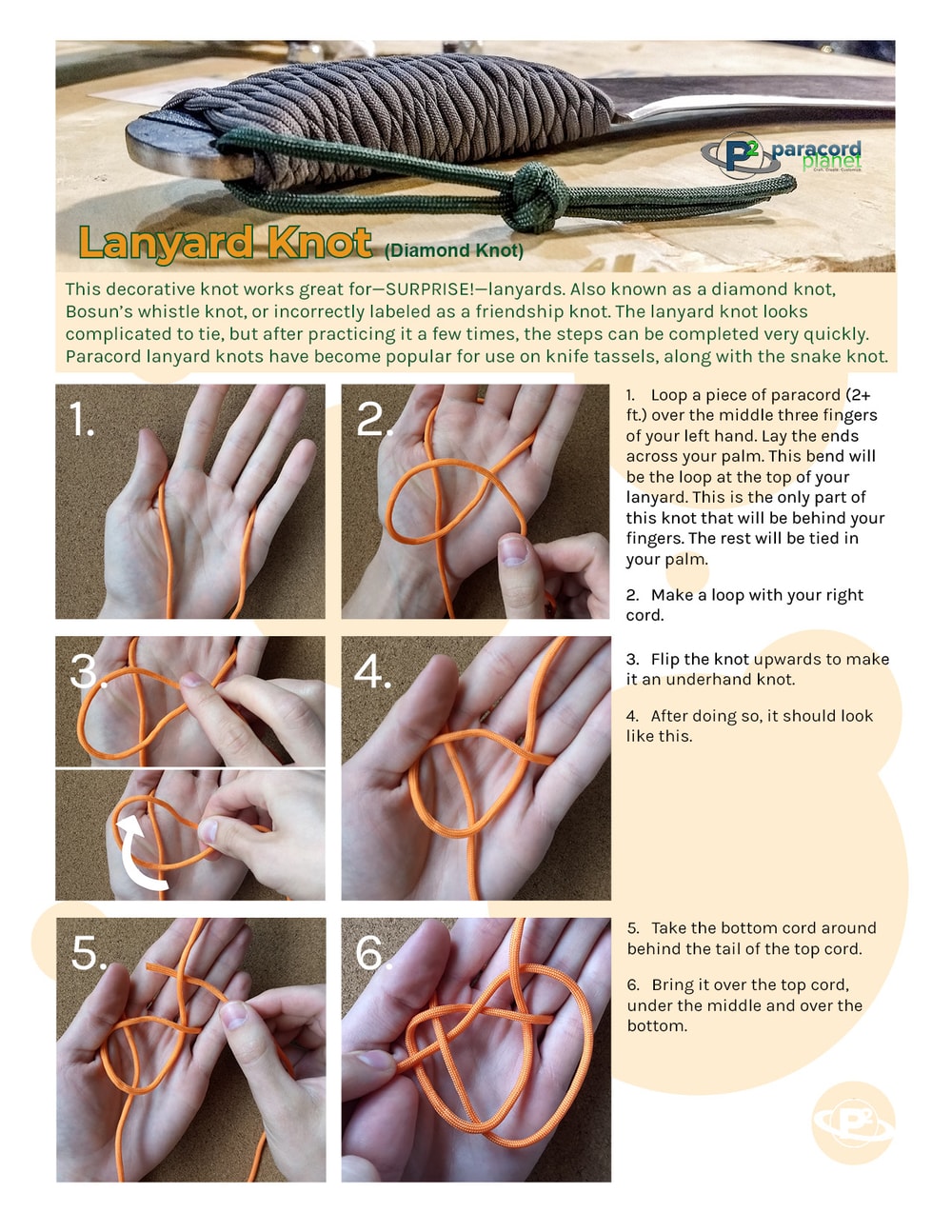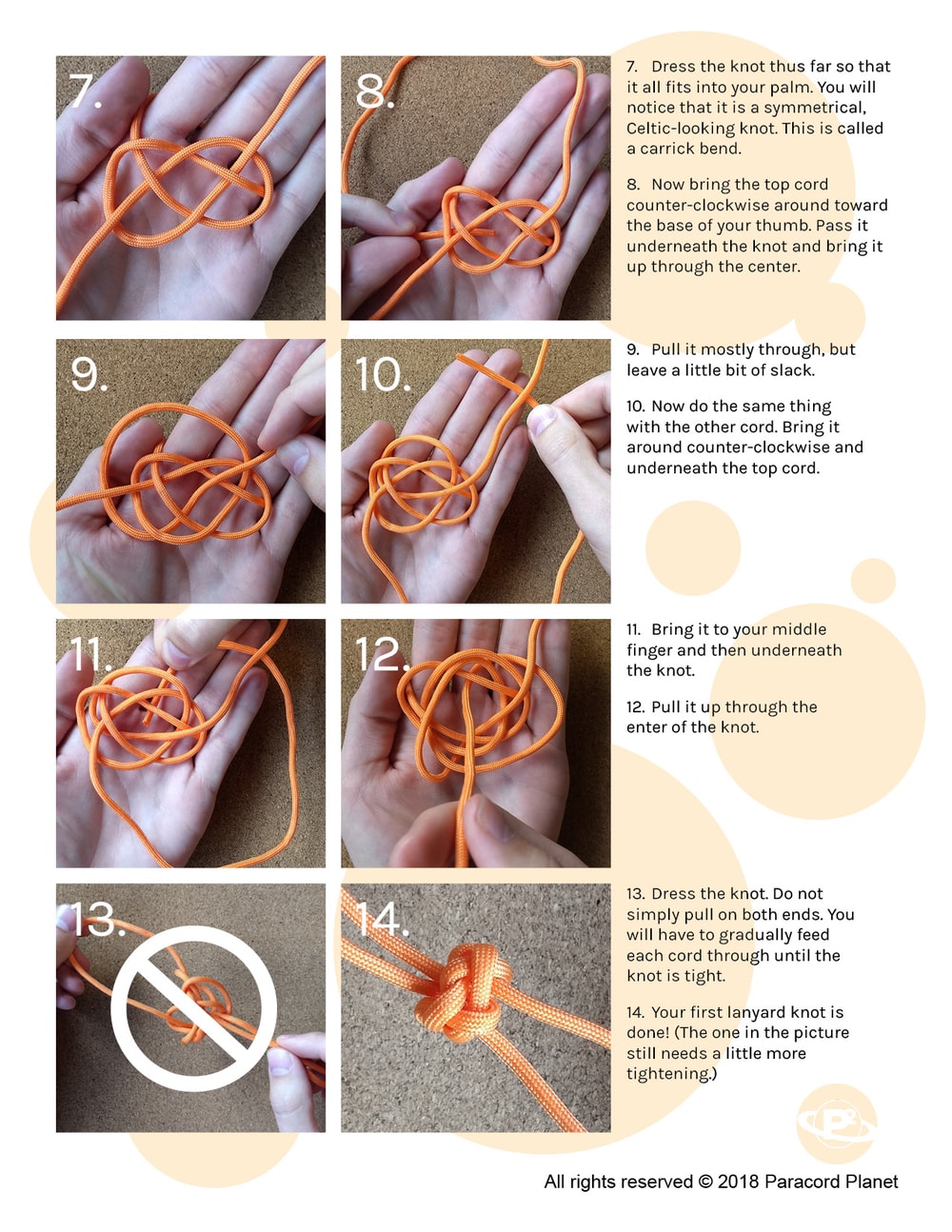 ---
Tips:
As stated in the tutorial, pulling on the ends of this knot will not tighten it properly. You will just get a tangled mess. Have patience with it. If you feed the individual cords through, you will have a very nice lanyard knot.
An alternate method of tightening is to gently pull on either end of your knot while rolling the knot in between your fingers to work out the slack.
If you are putting this knot on a knife or anything else, be sure to insert the paracord through the hole of the tool before you tie the knot!
Once you learn this knot well, it can be tied with as little as 1 ft. of paracord. Until then, it is best to use at least 2 ft.
---
Previous Versions: