Why You Suck at Making Paracord Bracelets

Today's blog is the opposite of a pep talk. Today we're talking about why your paracord bracelets are. . . less than perfect.
But the goal is not to bring you down. The way to get better is to learn from your mistakes. In the end, it's all about doing your best work.
Here are a couple things you might be doing that will keep you from that goal.
You Don't Tighten Your Knots Well
This is the #1 cause of lumpy, uneven-looking bracelets and is the most common mistake that beginner paracord crafters make. The best way to ensure that a bracelet is even is to make sure every knot is as tight as possible. It's an easy fix, and one that will make a world of difference.
You Tie the Wrong Knots
I still make this mistake. When making a cobra bracelet, I will occasionally make two right-side knots in a row instead of alternating every time. This causes the weave to twist and look uneven. It's important to know what this mistake looks like so that you can go back and fix it right away instead of discovering it at the end.
Can you spot the problem in the picture above?
Another way you might be tying the wrong knots is that you never branch out and tie NEW knots. While many people love cobra bracelets, try some new weaves like the fishtail, Turk's head, or create your own.
If you forget how to make a weave or want to expand your horizons, visit some good tutorials to get the weaves right. Our YouTube channel also has many good basic paracord tutorials.
You Don't Finish Well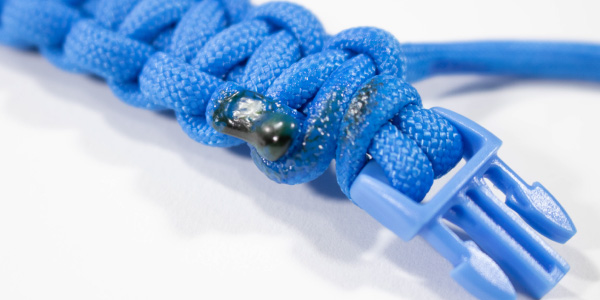 Another mistake that sticks out on beginner's projects is their cord ends. They either leave too much cord, or they melt their ends too much and make a big scar on the side of their bracelet. For tips on how to make your paracord ends look beautiful, check out our blog post: How to Finish Paracord Ends.
You Use Cheap Materials
Cheap paracord makes crappy bracelets. The best paracord for most crafting projects is 550 nylon paracord. If you are looking for the best place to buy paracord, look no further!
You Don't Take Good Pictures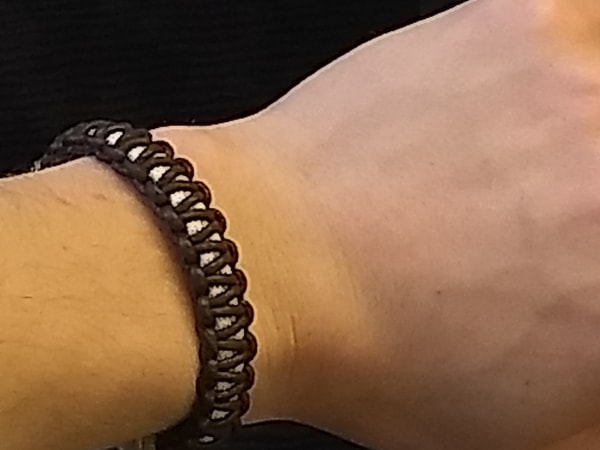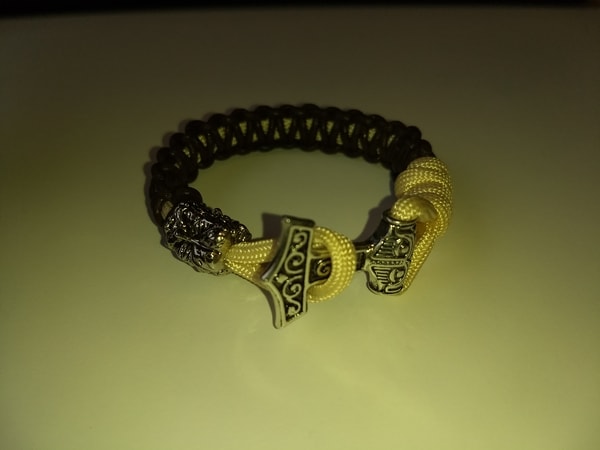 Sometimes, the bracelet itself isn't the problem. The problem might be your picture taking abilities. I've seen people make beautiful paracord projects and then take a dimly lit, blurry snapshot of it. (I've also seen simple beginner bracelets look AMAZING in a good picture.) Do yourself a favor and take a good pictures. It's not as hard as you think. If you need some tips, read Tips for Photographing Your Paracord Project.
Do you suck at making paracord bracelets? It's okay to admit it. Hopefully these tips will get you headed the right direction.