Shock Cord: Why it's awesome and what to use it for

Picture this: you're moving to a brand new house and have boxes in the back of your truck. Suddenly you hit a bump you didn't see coming. Everything shifts. You pull over only to discover your antique lamp has fallen and broken. What a bummer!
You know what could fix that from happening? Shock Cord. It's the perfect cord for transporting items because it absorbs shock and holds things nicely in place. Shock Cord is also awesome at making fixes or just as replacement cord, and for making some of your own crafts.
There are TONS of uses for shock cord, here are 10 ways to use it.
Transportation: as I've already mentioned, shock cord is definitely the cord to use when moving things. It absorbs shock from bumps while driving down the road so your precious possessions won't move around and break on you. Or fly out of your truck and smash to pieces when you're going 80 mph down the interstate.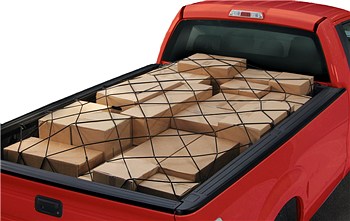 Replacement for zero gravity chair: a zero gravity chair might be one of the most comfortable things to nap on in the summertime. Shock Cord is great for replacement of broken loops or if you just want to personalize yours more and add some color and pizzazz. Who doesn't like a little pizzazz?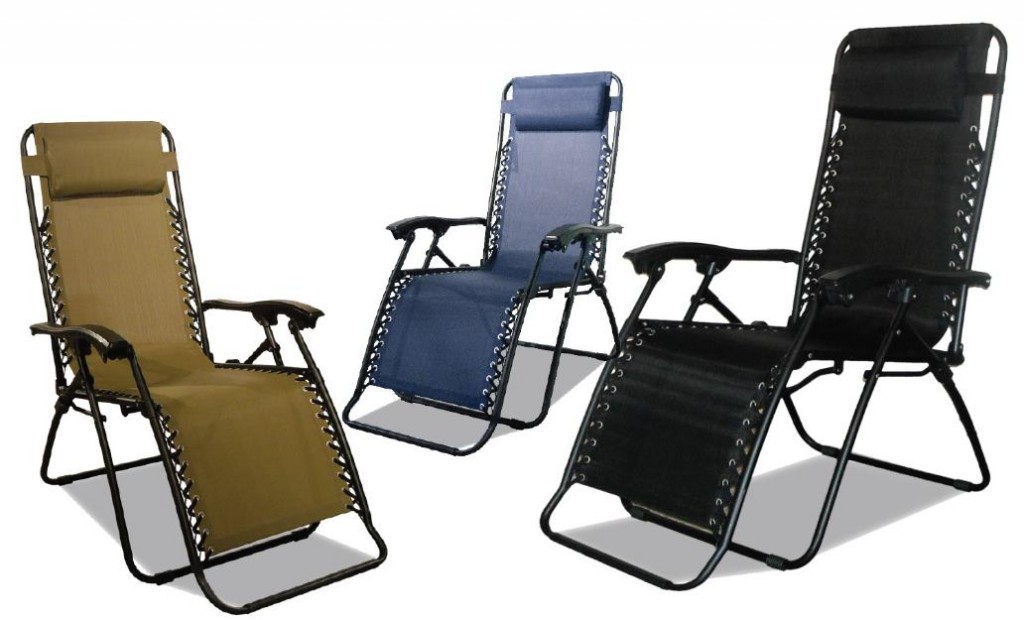 Chair straps: shock cord is great for jazzing up an old chair or replacing a broken strap on your current one. I think we've all had the old folding outside chairs with the plastic straps. I know we had a few of them growing up and over the years a bunch of the straps broken. How awesome would it look if you took off the current straps and replaced it with fun colors of shock cord? You can also replace the cords on the circle chairs in your dorm room! It'll be more comfortable, stronger, and last longer.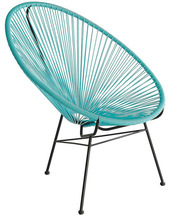 Running dog leash: If you run with your dog you know why a stretchy cord is important. Why not give your dog some love and a cute running leash made by you, especially for them? Awww. Your dog will thank you. You can even grab some extra cord and make it hands free by using the excess as a belt or attaching to a belt loop. Check this out if you're looking for other ways to love your dog with paracord.
Head bands: I think we all know one almost never fits all. That's where shock cord comes in. You can make headbands with this stretchy cord to keep hair out of your face, perfectly match an outfit, or even replace straps for a headlight lamp. The uses are endless.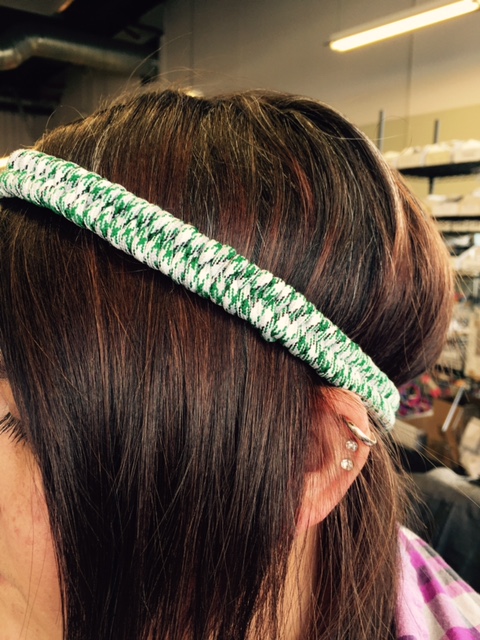 Replacement shoe laces: Here are Paracord Planet, we call these Quick Laces and they're awesome. However, if you're in a bind you can replace your broken shoe laces right then and there with smaller shock cord and never have to tie them again!
Boating: Now, I don't know much about boating, but I do know that you should have shock cord on hand for tying up your boat to the dock, other boats, and even on your anchor. It can definitely help you out if you need rope to absorb shock or reduce tension.
Cord Tie: If you have extension cords, rope, hose, fabric or anything that you tend to coil up or pull back, you can easily hold it together with a little shock cord and creativity. You can use a stick, wine cork, shotgun shell, or anything that is cylindrical and tough as the clasp, drill holes through, insert the shock cord, and tie a knot.
Tent Pole Repair: Love to camp? Me too. You don't want to be tenting it and all of a sudden the tent pole snaps. What's a gal to do? Repair it with shock cord, that's what. Bam, now you're a happy camper with a perfectly set up tent.
Ball rack: This is one of the more imaginative uses I've seen and I love it. Hold all your sports balls together in one place with some shock cord. Doesn't that look awesome!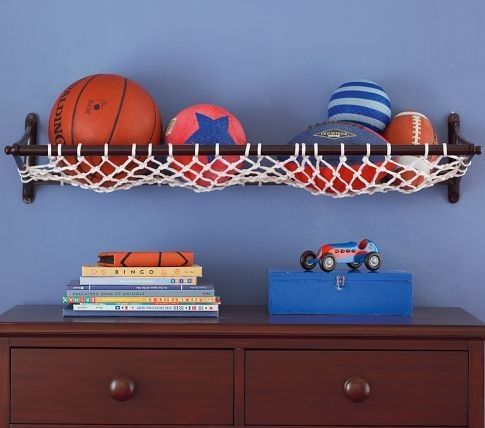 As you can tell, there are tons of uses for shock cord. There's a bunch that aren't on this list and I would love to hear it! There are also different sizes of shock cord so you can get the right size for your project. For instance, 1/4" Shock Cord would probably be better for transportation straps, 1/8" Shock Cord is better for shoe lace repairs, and 3/16" Shock Cord might be best for the cord ties. Experiment and see what you like best.
Some quick specs for you:
Nylon Jacket

Rubber Core with 100% Elongation + /- 10%

Absorbs Shock

Rot Resistance

UV Fading Resistance

Durable

Made in the USA
Let us know what you would add to this list on Facebook, Twitter, Pinterest, YouTube and Instagram and be sure to follow, like, and subscribe!
Paracord Love, Lauri