Hobbies to Try This Winter

The title to this week's blog post is a popular google search phrase this time of year. It can be tough to stay sane in the winter months. When you are trapped at home because of snow or are going crazy over winter break, finding something constructive to do can pose a big challenge. Depression can easily set in when you feel cooped up and alone.
Looking at Google search trends, I found that particularly people in Maine, New Hampshire, and Minnesota were looking for fun, indoor hobbies to do with friends and family that were low cost and easily assessible nearby.
For those of you who have the privilege of living in a warmer climate, here is how things work for many people up here: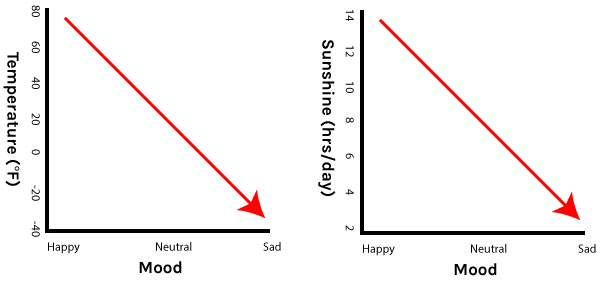 If this is your first time on our website, you're in for a treat. Our goal at Paracord Planet is to put craft supplies into the hands of people like you. Many of our customers are looking for a way to distract themselves. Whether they are disabled, shut-ins, or just looking for a creative outlet, they've discovered the physical and mental benefits of making things with their hands.
Here are some ideas for hobbies to start this winter.
Macramé
While Macramé might seem to be a craft dominated by women (at least this time around), it's perhaps one of the most traditional craft forms of all time. A long time ago, sailors picked up the skill of decorative knot tying somewhere near the middle east. Since then, it's spread around the world and taken various forms throughout the years. This time, it has strong ties to minimalism, conservation, and laid-back style, but it's not limited to such narrow expectations.
The only supplies you need for macramé are rope (usually cotton) and something to tie it to. People seem to love our 3-strand cotton rope because it frays nicely at the ends for artistic effect. We've also begun carrying some of the hoops and poles that are most popular.
Take the pressure off yourself. Macramé can be as simple or elaborate as you allow it to be. Plant hangers and wall decorations are common beginner projects. Find yourself a YouTube tutorial, and start creating.
Paracord
As our name would seem to indicate, Paracord Planet started as primarily a paracord store. In the past, paracord was used for military parachute lines, but it has since become very popular among veterans and casual crafters as a versatile craft medium. The most common thing to make is the Solomon Bar (Cobra) survival bracelet, but the possibilities are limitless. We have a ton of photo and video tutorials available for various paracord projects. You don't have to be a prepper to use paracord!
For the absolute beginner, start with what we call "550 paracord". That's the standard size that most people are referring to when they talk about paracord.
Jewelry making
DIY jewelry seems to be growing in popularity over the last couple of years. There are reddit communities dedicated exclusively to wire wrapping, for instance. This probably has to do with a growing interest in handmade goods across the board. All you need to get started with wire jewelry is wire and a set of pliers. Fancier tools are available for more advanced techniques like shaped pliers for controlled wrapping, and chemicals for anodizing.
Just look at the cool possibilities!
Another way to make your own jewelry is through the two hobbies mentioned above. A knotted bracelet could easily be made from paracord, cotton rope, hemp, or any other string. Just try a Google or Pinterest search for DIY jewelry, and you'll be swamped with more ideas than you could ever complete.
Needlework
Needle crafts is a super wide category. It includes things like knitting, crocheting, embroidery, sewing, quilting, and other more obscure forms like felting. Generally, these craft forms are used to make clothing, blankets, decorations, and plush toys. What better way to spend the winter months than making something that can keep you warm? Needlework is the very definition of a "cozy craft".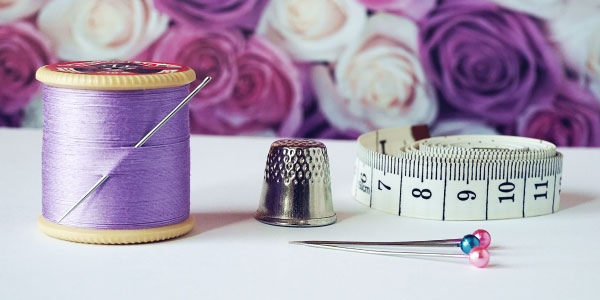 For many of the hobbies in this category, all you need is some appropriately sized yarn and a set of needles or hooks.
Arts and Crafts
If you have a house full of kids, winter can be an extra headache. The only thing worse that cabin fever is having a bunch of bored little people running around a cramped space. Coloring books and paper crafts have a knack for keeping kids interested. Trying something new like origami, painting, tie-dying or scratch art can be a great way to break the monotony for kids and adults alike.
Good hobbies aren't limited to those mentioned in this blog post! If woodworking or Arduino or leathercraft suits you better, don't be afraid to take the plunge, buy a couple of basic tools, and dive in. Of course, you are going to fail. That's part of the learning process. If you are feeling depressed and stuck, the important things to remember are to stay active and to spend time around people who care about you. We hope handcrafts can be a part of making that happen for you.