Last Minute Gift Ideas for Valentine's Day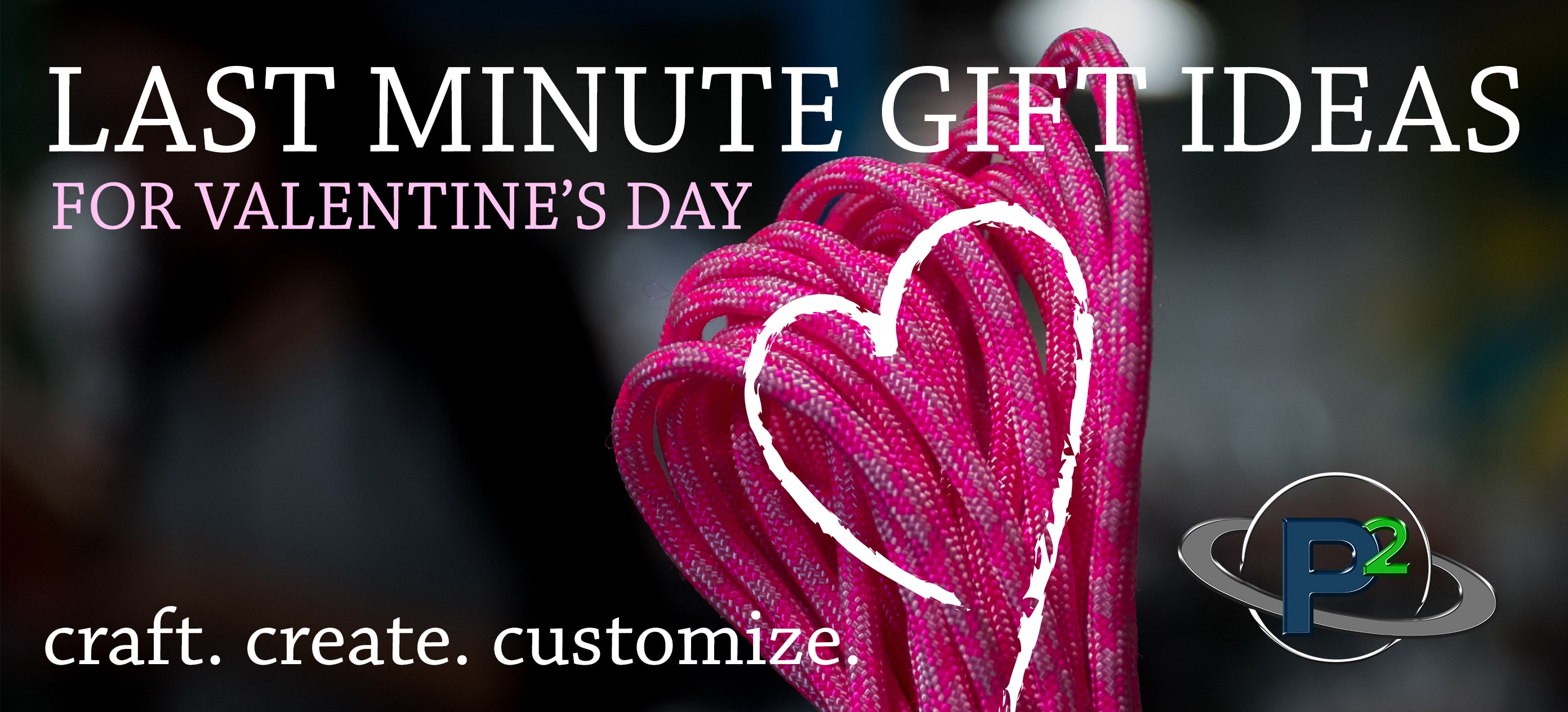 Having trouble coming up with a heart-felt gift for your significant other this Valentine's Day? Look no further! We've done the searching for you. Celebrate the strength of your love with these gifts made from 550 lb. tensile strength paracord! Best of all, with our same day shipping, you still have time to order supplies!
If you're single, there's no reason to be blue this Valentine's Day. You can still make these cool projects and just keep them for yourself!
Sailor/Infinity Knot Bracelet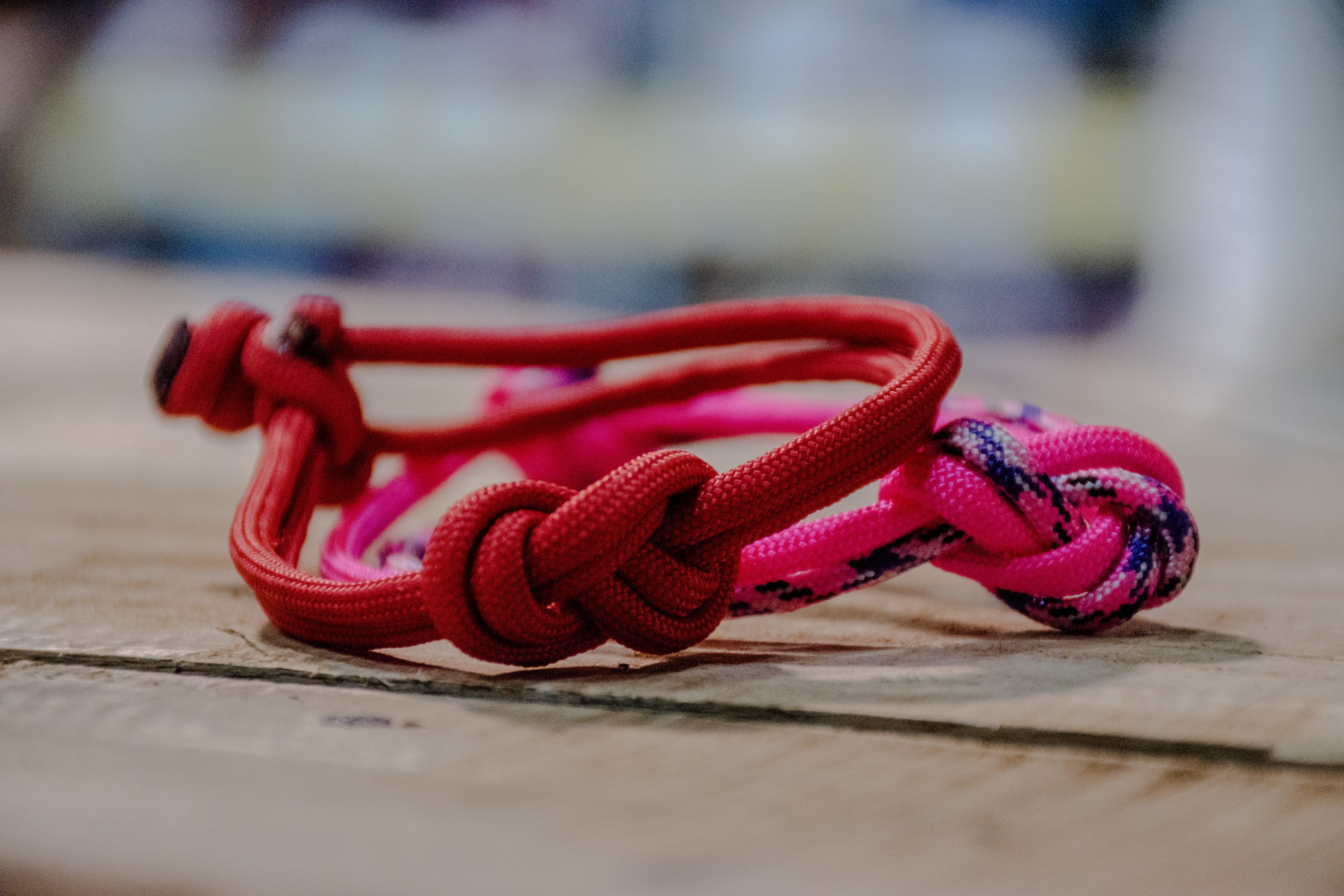 Are you new to paracord projects? Here is a super easy one to get you started. Nothing says "I love you" more than two cords intertwined–and even better if its made with each of your favorite colors! This project won't break the bank either. You only need a few feet of paracord. We sell 10 foot lengths of all our paracord colors. Check out our video for how to make it!
Celtic Heart Bracelet
Is your Bae a fan of mushy displays of affection? Try this spin-off of the sailor knot to show your love for them. This Celtic heart bracelet is adjustable, so you don't have to secretly measure the recipient's wrist before you start making them this gift! Click the link above for a picture tutorial to make one of your own! If you need help making the adjustable part of the bracelet, this video can help you out.
Pro Tip: This bracelet would also make a great necklace pendant!
Turk's Head Anklet/Bracelet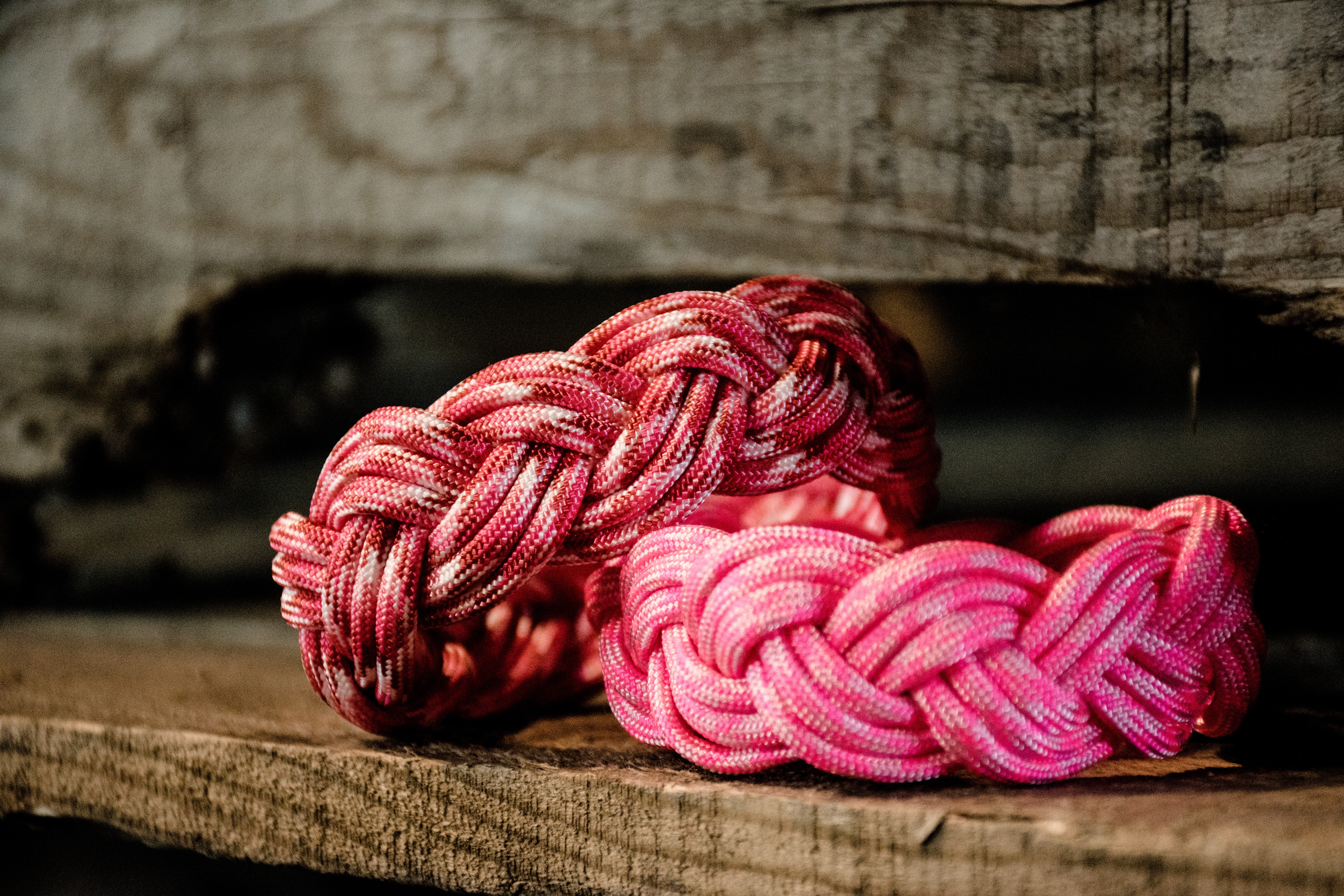 Continuing with the nautical theme, leave your mark on someone with this Turk's head bracelet or anklet! Use paracord, or use thin cotton rope for a rugged, authentic look. This weave is best tied on the body in order to size it right, which means this is the perfect date night project! If you tie it on an ankle, you probably won't be able to take it off without cutting it, so be careful whose limb you claim! Instructions for making this bracelet can be found here. Keep in mind that all of these projects can be made out of other colors if pink is not your thing.
Quick Deploy Paracord Bracelet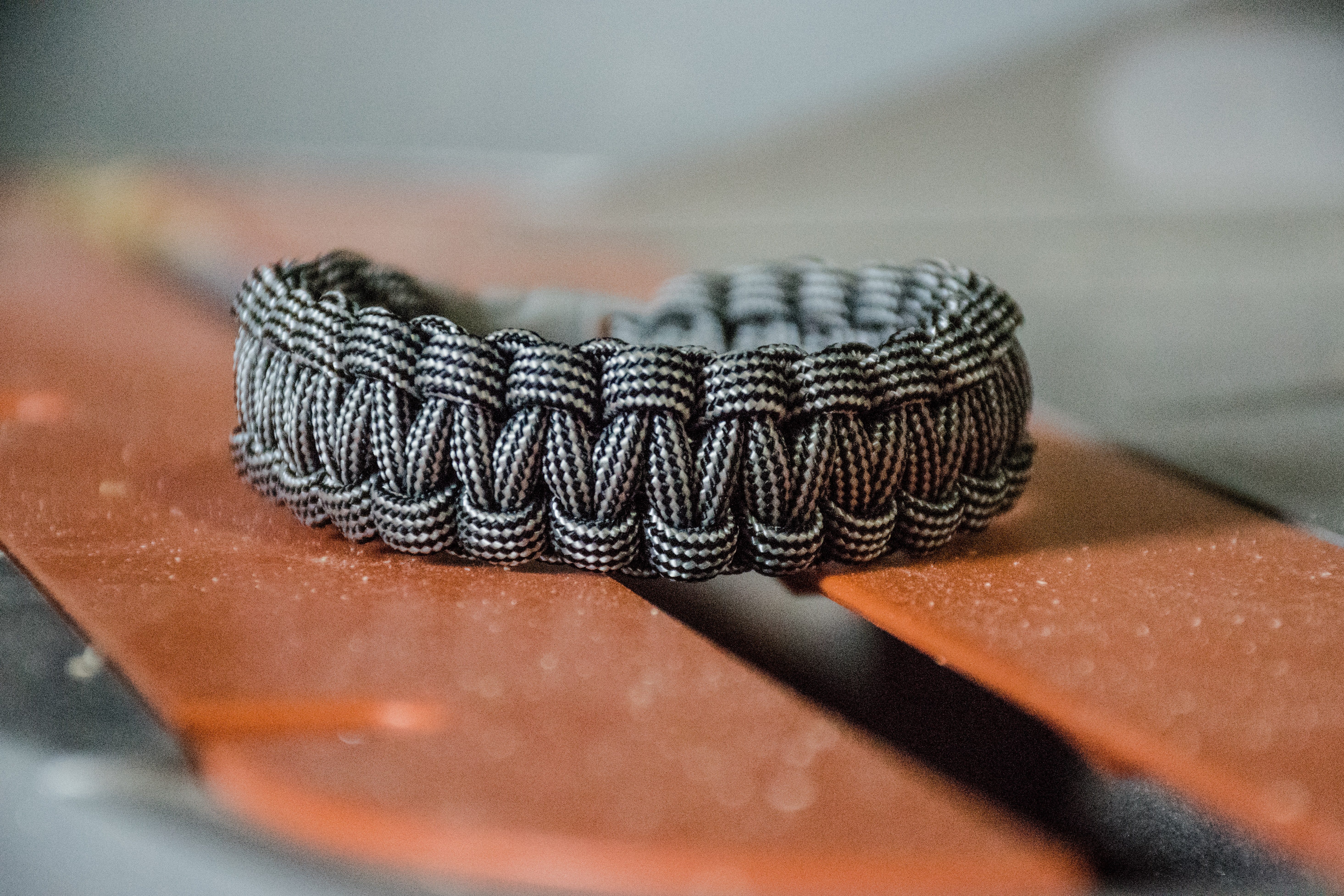 Is your guy or girl an outdoorsperson? Make them the traditional one-piece quick-deploy survival bracelet. Depending on your wrist size, this bracelet packs at least 8 feet of 550 paracord. These bracelets have saved lives! If 8 feet is not enough, belt versions of this weave can pack a whopping 50-100 feet of cord, depending on the girth of the individual. Pair this bracelet with a whistle or fire starter buckle to make it even more useful! You can find the instructions here.
Pro Tip: Use our fire cord or survival cord to make an all-in-one fire starting kit that you can wear on your wrist.
Charm Keychain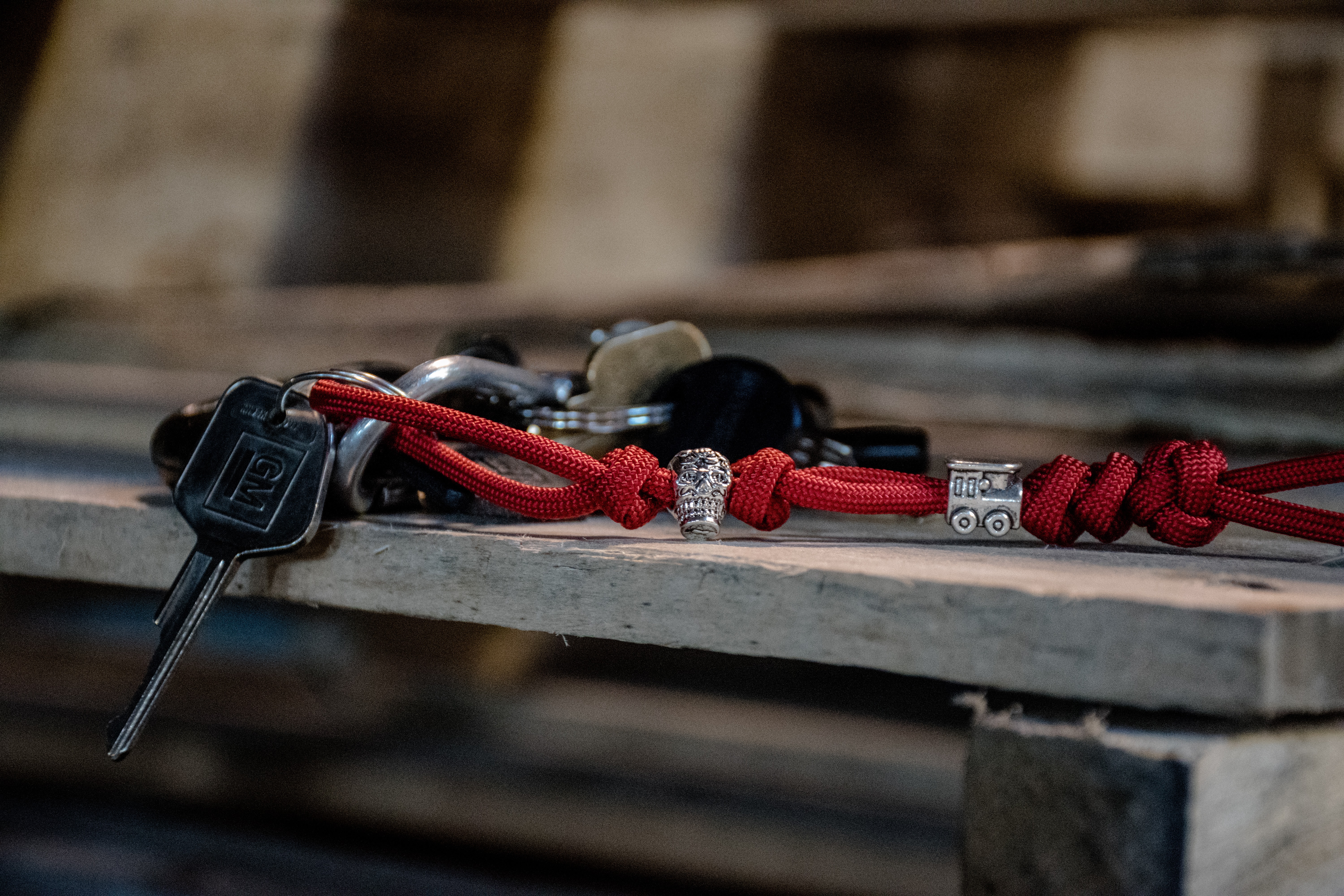 Maybe your loved one isn't crazy about jewelry (Can we even call something that can save a life jewelry?). Instead, give them a personalized key chain, made by you! The possibilities are endless, but this tutorial by Weavers of Eternity looks pretty cool.
Paracord Person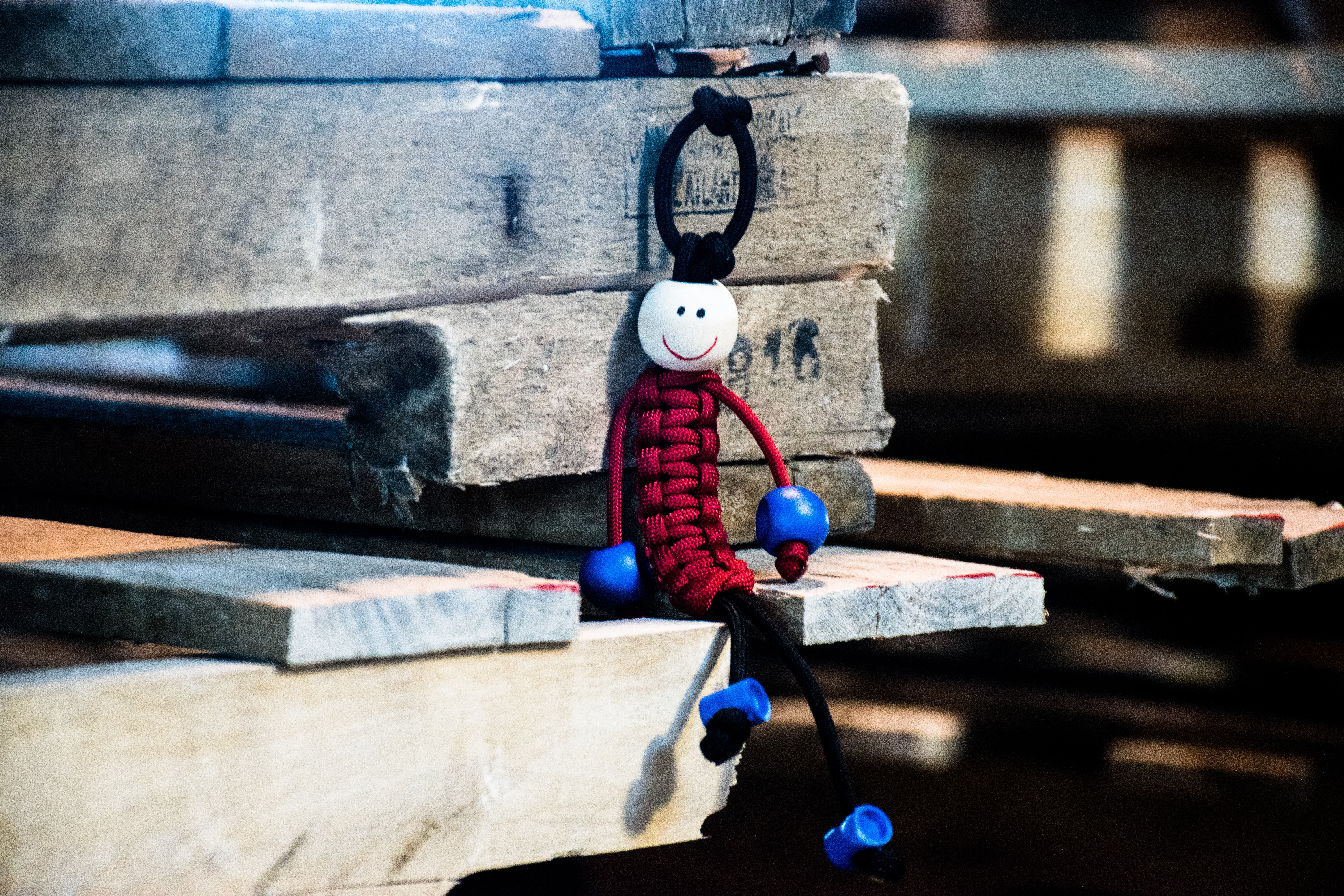 Is your loved one far away this Valentine's Day? Send them a paracord person to remind them of you! This video will show you how to make one. This gift would be perfect for a parent or spouse in the military!
Pro Tip: If you want yours to look like our picture, you can add one of our NEW wooden beads for the head and some disassembled cord locks for the hands and feet!
Chew Toy
Does the love of your life have four legs and bark? (I am not talking about your boyfriend or girlfriend.) If so, then maybe a paracord or knotted rope chew toy is the right gift for them. You can buy chew toys here.
Pre-made
If you're not very crafty, or if you feel like you don't have time to make a gift yourself, we've still got your back! Some of these projects can be bought pre-made. Check them out in our store:
Happy Valentine's Day!