While looking around our website or social media pages, you've probably come across something called The Paracorner. If you've explored it already, good for you. If you're a little confused about it, allow me to give you a guided tour.
The Paracorner is the creative side of Paracord Planet. In a way, there are many "corners" to The Paracorner. We have recently added a few more. Here are its different parts:
Paracordplanet.com
This is the heart of The Paracorner. Our Paracord Planet website hub has links to all of the different parts. Here you will find our video tutorials, photo tutorials, and our blog—as well as links to other help topics.
Photo Tutorials
These are a good way to begin crafting with paracord. There are a couple of reasons that make photo tutorials ideal over video tutorials.
Photo tutorials can be followed at a slower pace. If you watch video tutorials and find yourself often pausing the video or needing to rewind, photo tutorials might be a better option.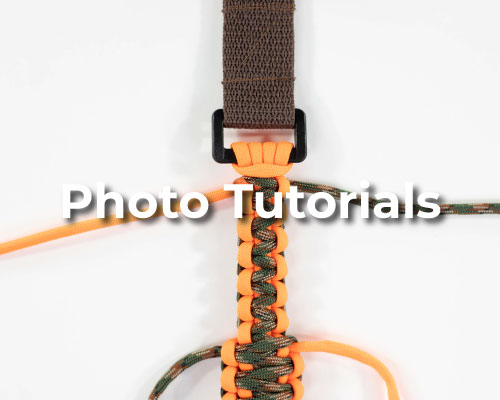 They can also be printed. If you are going someplace with no internet connection, you can easily save the PDF file or print the tutorial for later use.
Paracord Planet Blog
The blog has a variety of content. It's a good place to find ideas, as well as information about crafting supplies and methods. Here we like to compile things in lists and link out to useful information elsewhere on the web. The author also likes to think he is occasionally funny.
If an article helps you out, leave a comment and let us know. We read them all!
We know that making things is more fun with other people. We want to provide you with ways to interact with other crafters and get the information you need.