What Else Does Paracord Planet Sell?

Paracord Planet sells paracord, but we don't only sell paracord and paracord supplies. In addition to paracord hardware, we also have a ton of other crafting items from different hobbies. You may not have seen some of them yet, so here's a quick tour!
Rope
Most of what we sell revolves around some kind of string or rope. You might be surprised by how many different hobbies use rope.
Other Paracord Sizes
In addition to the standard 550 paracord, we sell over 10 different diameters of nylon paracord rope. For an explanation of all the sizes and types, read our blog post: Why are there so many paracord sizes?

Bungee Cord
You know that stretchy rope that bungee straps are made of? We've got it! Bungee cord is usually made of Elastic fibers encased in a braided nylon outer. From durable 5/8 inch "shock cord" to tiny 1/32 inch elastic—and plenty of options in-between. We also carry the hooks to make your own bungee cords.
Rope
We have a ton of other rope, cord, and threads divided up into many different crafting areas below. Take a look; we probably sell items for YOUR hobby.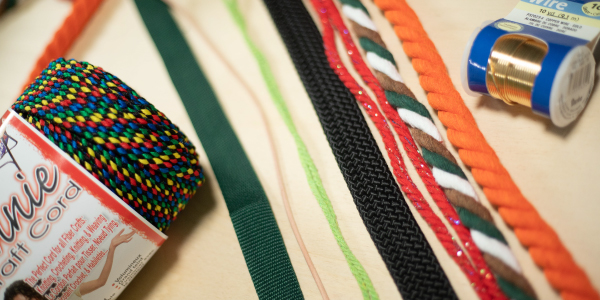 Paracord Hardware
We have more than just buckles. Paracord planet stocks metal ball bearings for monkey fists, fancy beads (including skulls, and an endless variety of keychains, carabiners, and connectors.
Paracord Tools
Jigs
Jigs are a tool to aid in the making of specific paracord projects. We carry jigs and looms for a variety of crafting purposes, including bracelets, monkey fists, belts, and other braids. You can also find looms in our knitting and crocheting section.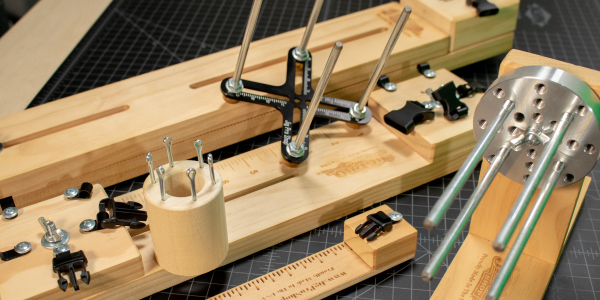 Fids
Paracord fids work like sewing needles for rope. They are essential for making stitched paracord bracelets and complex knots.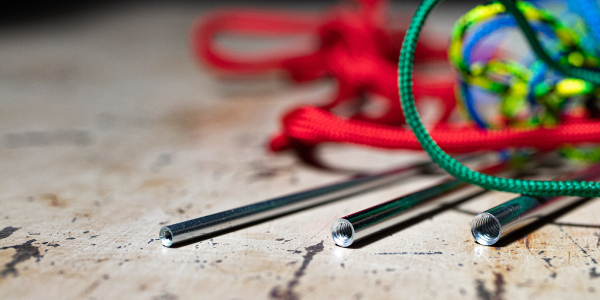 Cutting Tools
Hot knives are a valuable time-saving tool for anyone who makes paracord creations as a business. Some of our multitool paracord spools also have simple cord cutters in their design. Find the cutting tools that work best for your workflow.
Macramé
We love Macramé! We've added a ton of cotton rope styles along with hoops, rings, bamboo rods, beads, and a variety of other macramé cords.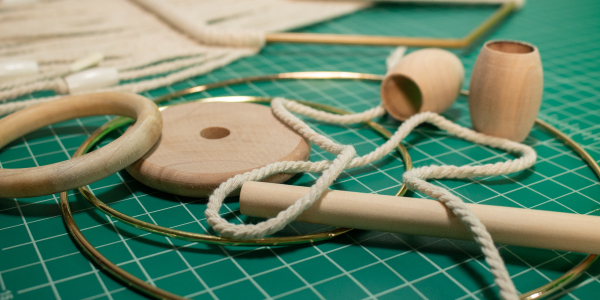 Knitting and Crocheting (and Embroidery)
Choose from our new yarn varieties for your next knitting or crocheting project. Whether you're new to the hobby or experienced, find the right tools and the right yarn to fit your needs.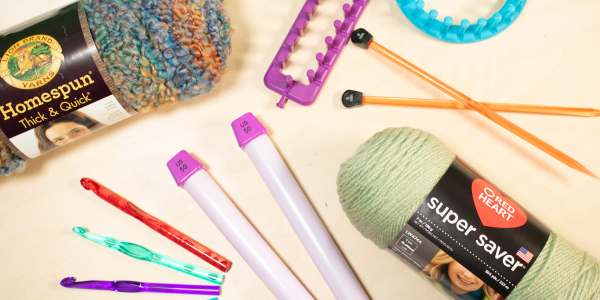 MOLLE
For those of you that are not so crafty, we carry a variety of hardware pieces for outdoor gear. MOLLE is a system for attaching gear to military and tactical packs. We also have a variety of other webbing hardware to choose from.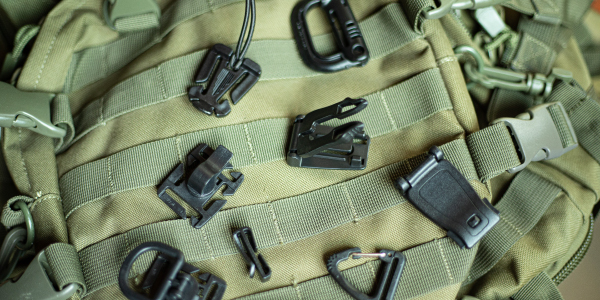 Other Craft Supplies
So that was a lot, but there's still even more to the Paracord Planet store than that! We didn't even cover plastic lacing, leatherworking, wire jewelry making, coloring books, and Americana decor.
Take a look around! We want to supply your craft hobby needs. Have an idea of something we should carry? Let us know in the comments!