What Are You Thankful For?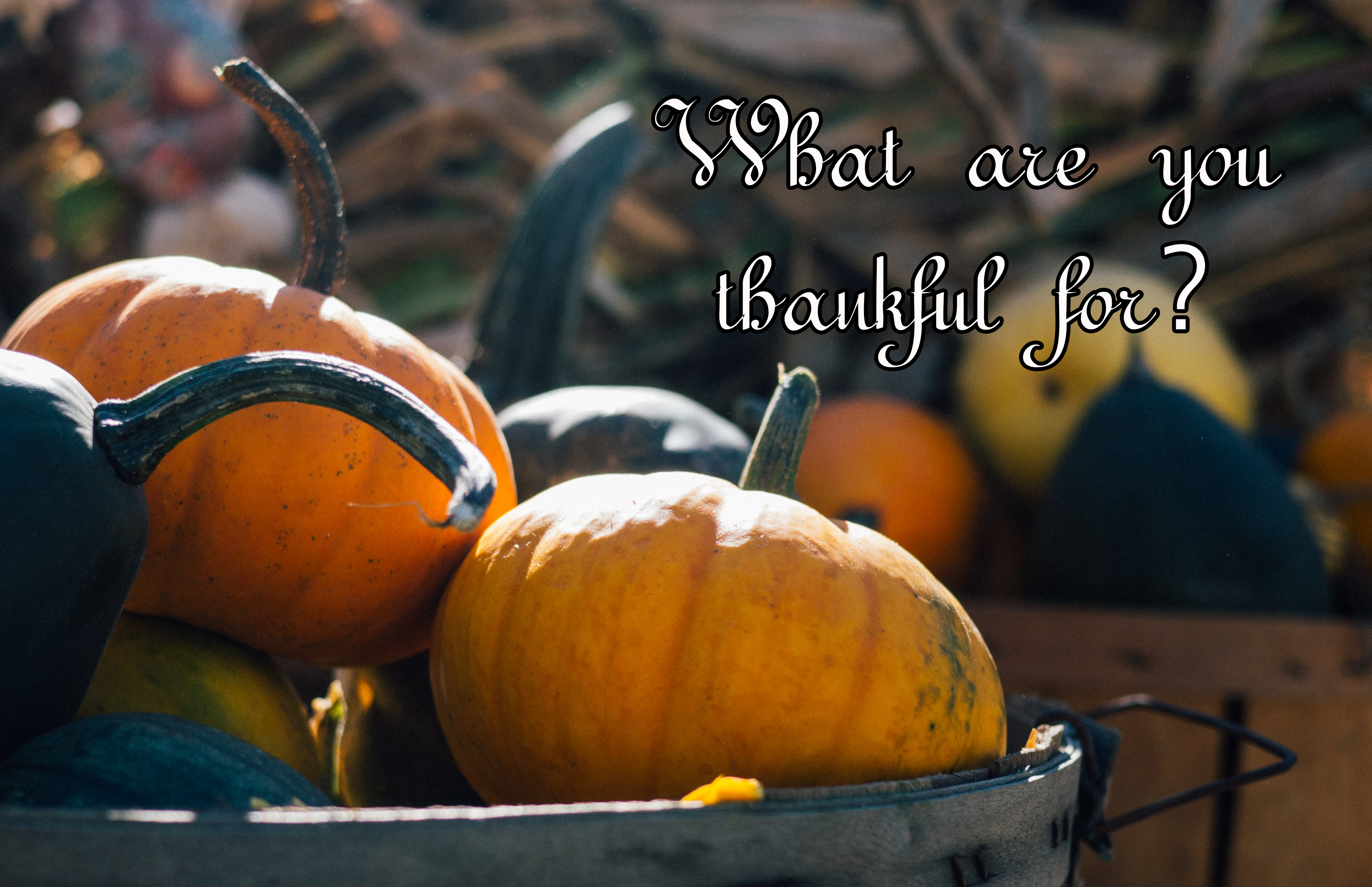 Thanksgiving...who doesn't love it? It's one of the few days you're encouraged to eat until you have a food baby. You get to spend time with family, play games, and watch football. It's also a day to express and reflect upon the many things you're thankful for. We should do that every day, but I think it's especially important to do so on Thanksgiving.
Sunday's (November 22nd) #SurveySunday was about expressing what about Paracord you're thankful for. I wanted to do this survey because I've heard from people already that they use Paracord crafting to pass time, keep their brain active, or make some extra money. I thought it would be a good time to show everyone just how thankful people are for this craft we all love.
So here are some of the responses from people from Facebook & Twitter (without naming any names):
"The easier question would be what am i NOT thankful for when it comes to paracord crafting. Because thats a really short list if i were to list what I'm thankful for this post would be way to long."
"I am thankful for paracording because it has helped me keep my sanity over the last few years."
"I am thankful for my paracord and the creativity I can do with it. My Jeepers love what I make them!!!"
"All the awesome survival uses it has."
"Therapeutic"
"The people who enjoy your work!!"
"The therapeutic effect it has on my overactive brain. It helps me to be 'task focused'."
"Just fun to do"
"If I go fishing and I forget a stringer for the fish i could use my bracelet to make one"
"I am Thankful for paracord crafting, I can use for camping, and a use mine to make macrame plant hangers."
"In a small way I feel like it represents our military and shows support, our military needs all the love they can get!"
---
If this list doesn't convince people that Paracord is one of the best things to be invented, I don't know what will. It's so versatile and the craft is LOVED by so many. Including myself.
Here are the reasons I'm thankful for Paracord:
First, it gave me a job. And a very awesome and fun job at that.
Second, I got to learn a new craft...with an endless assortment of new weaves to learn. Literally, I don't think the different weaves, designs, and knots will ever run out!
Third, I'm thankful for all the Paracord fans! I love interacting with such a diverse group from so many areas! It's truly wonderful to get to see all your work and see how supportive everyone is of each other's crafts!
What are you thankful for about Paracord? Let us know in the comment section or on Facebook, Twitter, Pinterest, and Instagram.
Paracord Love,
Lauri