Valentine's Day Survival Guide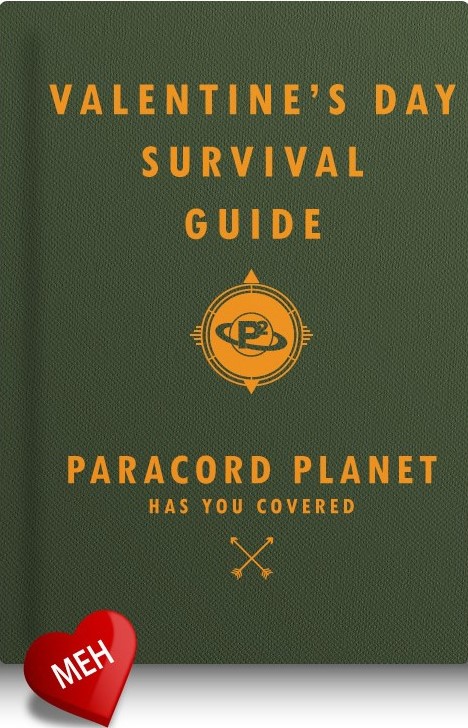 Valentine's Day – The Day of Love.
Traditionally a day full of chocolate, flowers, love poems, and maybe a couple kissy faces.
Here on Paracord Planet, we believe that Valentine's Day is more than just a day to celebrate romantic love. Valentine's is a day of appreciation and gratitude for those that mean the most to us. Show some love for your best friend, mother, father, brother, sister, coworker, or anyone else you hold close to your heart.
This quick and painless Valentine's Day Survival Guide will cover just a few ways to easily show gratitude for the ones that mean the most.
All of the content ahead was created in the hope that you spend the day making it special for those that make life special for you.
Start with Appreciation
"Appreciation can make a day, even change a life. Your willingness to put it into words is all that is necessary."
-Margaret Cousins
Sometimes it's the small gestures that speak the loudest. Simple gestures could be a quick text, short handwritten note, making a gift for some… like a cobra weave paracord bracelet.
And a little Chocolate never hurts…
If your loved one is anything like me, they love all things chocolate. It seems to have a funny way of delivering a warm and fuzzy feeling on the inside. Grab your partner a box of the good stuff from a store near you - or perhaps you get them some EXTREMELY fine chocolate, like Hank here in 550 Chocolate Brown. Available now on Paracord Planet.
Quality Time
"Spend time with those you love. One of these days you will say either, 'I wish I had,' or 'I'm glad I did.'"
-Zig Ziglar
What better way can you communicate how much someone means to you than planning time for them in your busy schedule? How about you take them out to their favorite restaurant? Or maybe you go check out that new axe throwing club down the street. Creating new and meaningful experiences in our relationships often go much farther to make someone's day than we realize.
Or, maybe you just want a quite night in of crafting some new paracord gear. For a fun project that can be enjoyed together, craft a matching Two-Color Cobra or EMS Bracelets. You can check out the full collection of paracord projects on The Paracorner today.
Good Luck & Happy Valentine's.
We hope that keeping a few of these Valentine's Survival tips in mind serves you well.
Enjoy the day, love openly and honestly, and always keep on crafting.
And to be absolutely certain that you survive this Valentine's Day, check out our new Paracord Survival Package – Available now on Paracord Planet.
With love and appreciation,
Hank