Winter is the best time of the year to travel. Who doesn't want to escape the cold for a while and head somewhere warm?! I often daydream of being on a beach in Mexico when the forecast is below zero and snowy.
Traveling can be awesome, but the journey to get there can be painful and frustrating. Here are a few ways to use paracord to make your life a whole lot easier when traveling.
1. Paracord Luggage Handle Wrap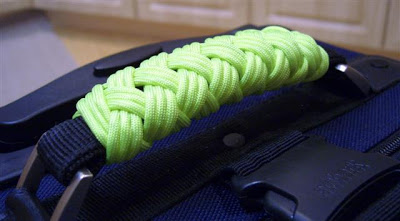 It can be a long and exhausting wait for your luggage at the baggage claim. If you're like me, you have a simple black suitcase - which is what everyone else has! Wrap the handle of your luggage in bright neon paracord to easily spot your suitcase and stand out. This awesome idea is from Stormdrane's blog (tutorial here). You can also check out our handle wrap videos if a braided weave isn't your thing. (1) (2)
2. Paracord USB Bracelet
Picture this, you arrive at your destination and notice you forgot your phone charger. Or worse, you get on the plane and realize your phone is about to die. Always carry a small phone charger on your wrist and never have your phone die again with our USB bracelets! We have both Android and Apple compatible bracelets in a variety of colors. Wrap a cobra around this bracelet and no one will even know you're wearing a charger. This is an awesome way to carry extra cord with you at all times.
3. Paracord Eyewear Retainers
These are a no-brainer when it comes to travel. Keep those sunglasses or reading glasses safe and secure around your neck with our selection of paracord glasses retainer straps. Pick up one in every color for every member of the family and keep track of your glasses!
4. Paracord Camera Wrist Strap
Stop lugging your camera bag from place to place on your next vacation and start using a paracord camera strap! Wrist straps are an easy and convenient way to take your camera on the go without the hassle of a bulky camera case. 550 paracord is strong and durable, so you'll never have to worry about this wrist strap breaking. Choose a bright or reflective color and keep your camera on hand with this simple and fun tutorial.
5. Paracord Drawstring Bag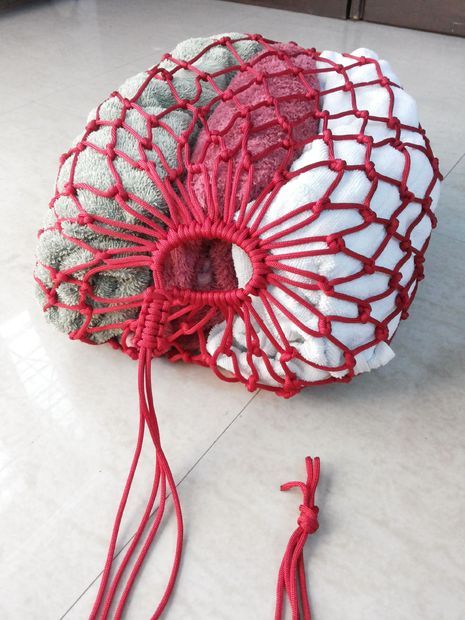 How neat is this paracord drawstring bag?! I found this awesome on Pinterest (the best place ever for paracord project ideas). This compact bag can be placed in a suitcase and used as a laundry bag, backpack, grocery bag, and more. This bag is also great to keep in your car or camper. The link to the tutorial can be found here. (PS, follow us on Pinterest!)
6. Monkey Fist Keychain
Be prepared for any situation that may come your way with a Monkey Fist keychain. These small but mighty tools can be used in a moment of self defense. We sell many sizes of steel ball bearings so you can make a monkey fist for any use! *Note: We do not recommend bringing these to an airport or on an airplane, they will most likely be taken by security as they can be used as a weapon!*
Do you have any plans to travel this winter and get out of the cold? How have you used paracord while on vacation? What are your travel hacks? Share with us on Facebook, Twitter,Instagram, Pinterest and Youtube!
Peace, Love, and Paracord,
Brita