Paracord and Rope Table Decorations for Thanksgiving

So, your extended family is coming to your house this thanksgiving and you (or your spouse) wants to decorate for the occasion. Instead of going out and buying plastic decorations that you will use once and need to store the rest of the year, how about making your own! Here are a few ideas to get you started:
Coaster
If you are ready to branch out from making bracelets, this Turk's head coaster is a great place to dive into making practical paracord creations. The complex design is really quite simple. Look at this picture tutorial to learn how to make it. It looks great in cotton rope or paracord. Turk's Head Coaster Tutorial
Napkin Rings
Turks heads work great for napkin rings too, but if you are looking for a truly unique design, you can use the "fleur de lis" knot instead. Do this by bundling some zig-zagged paracord with a square knot. Make yourself heard in the comments if you want to see a tutorial!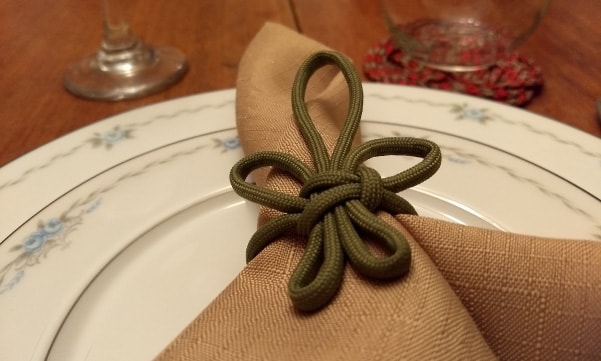 Trivet
This larger woven mat has many uses. Create one out of paramax cord for use as a pot holder. With the same knot you can make a weather resistant door mat. Just use thick polypropylene rope or "promanila" rope to make it resistant to rot. We will soon have a video tutorial on how to make this "Ocean Plait Mat" design! To get a head start on making your pot holder, buy 25 ft. of 5/16" paramax in your favorite fall color.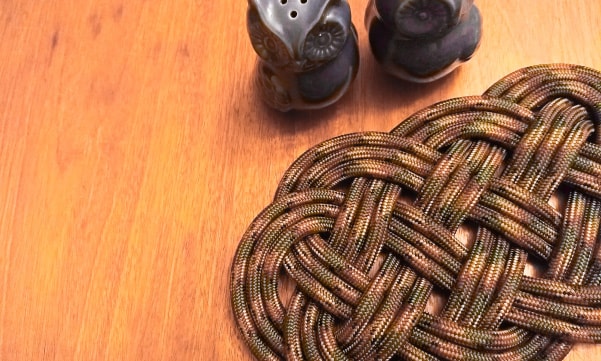 Centerpiece
If you have any room for a centerpiece on your Thanksgiving table, use natural cotton, jute, or hemp to wrap a vase or candle stick. Still want to go more elaborate? Make a paracord pumpkin using a monkey fist knot. Find the video tutorial here: Monkey Fist Pumpkin.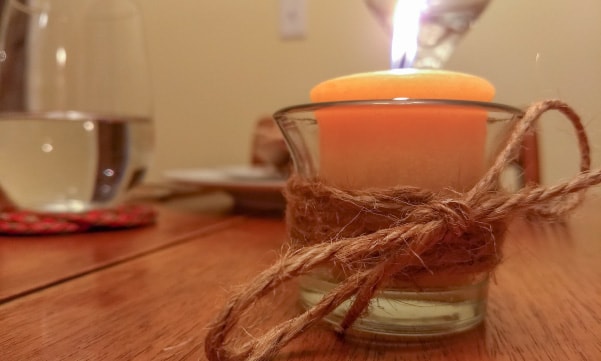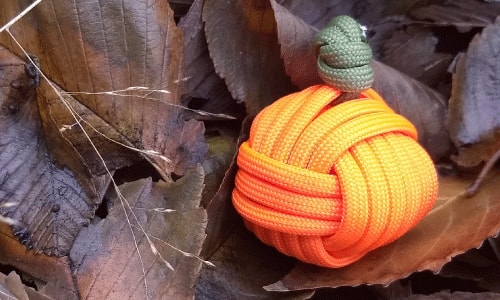 Would you make any of these? Let us know your own ideas in the comments.
Want to hear more stories like this? Subscribe to our newsletter!
Have a wonderful Thanksgiving!