Now that I've been here at Paracord Planet for almost 3 months I feel like I'm starting to have a bit of a handle on the paracord world. There is so much to learn - from weaves, to hardware, to terminology. I have learned so much in such a short time but I still have a lot to learn and improve upon.
But without a doubt this is one of the most fun and diverse communities I've even been a part of. I get to interact with people from so many different countries (Austria, Netherlands, and Germany to name a few) and with such different ways of using our favorite cord. I've talked to people who just love to craft and make things for others, people who are strictly preppers and survivalists, people who make things for animals, people who are just beginning, and people who are experts. But one thing is certain, I'm a huge paracord fanatic now.
Very quickly into my time here I realized: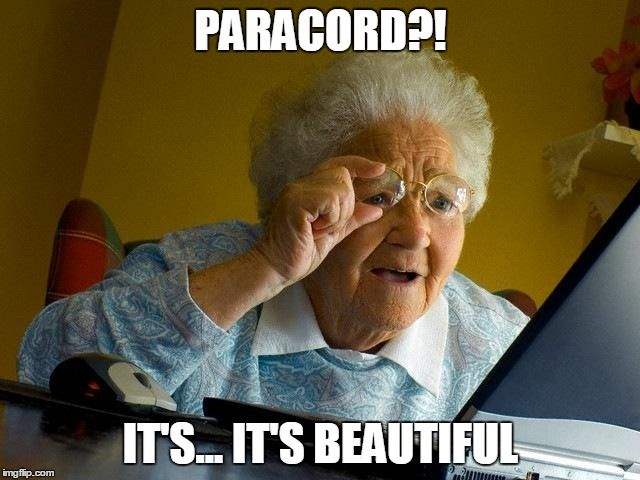 And from the moment I complete my first bracelet: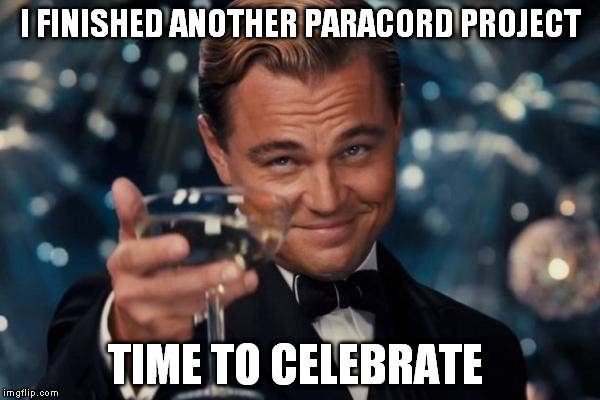 Let's just say, I've immersed myself into your world and I'm loving it: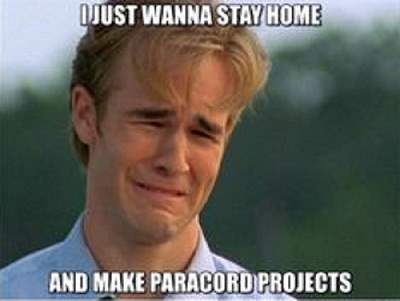 - So, without much further ado, here are my favorite weaves -
During my first week at Paracord Planet, I started off with the Cobra. I started off very well with the Cobra Weave, but it starting twisting and I didn't know why. I can now identify where I went wrong on that bracelet and I'm much better at knowing if I've messed up much, much earlier into my bracelet. Luckily, with each passing bracelet, key chain, and coozie I get better and better.
So, my favorite weaves...
#3 Square Braid
This was a really tough one for me right away (I almost quit working on it), but once I figured out the pattern and rhythm of it, it was awesome. I love the way this one looks and the diversity of it. Or maybe it's because I struggled for a very long time with starting this one and was so happy and proud when I finished. Either way, I still love this weave and know it by heart.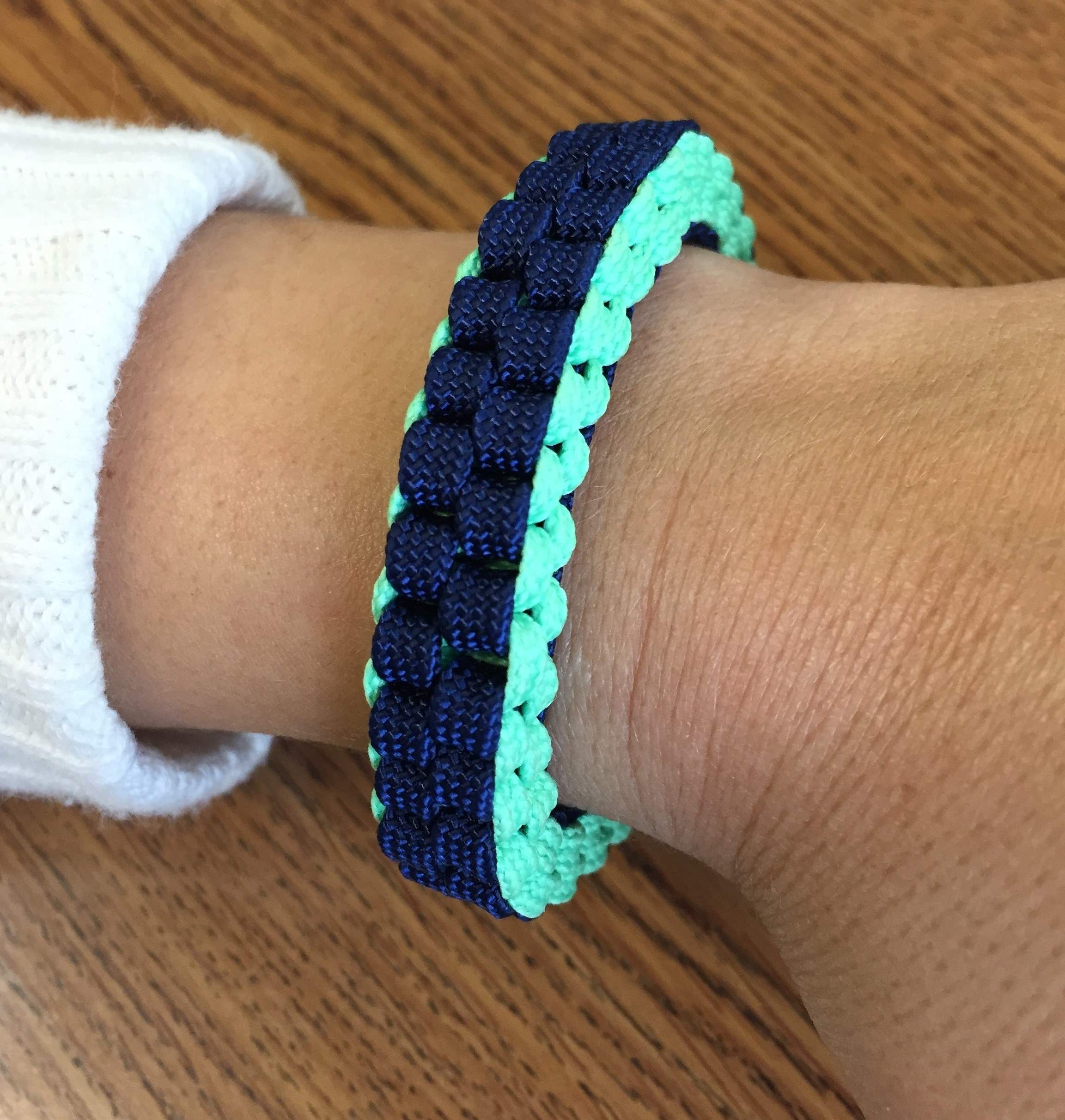 Click here for to learn the Square Braid Bracelet.
#2 Four Strand Braid
This one is a new favorite of mine. I always thought it looked very cool and fun to do, turns out I was right. What I like about this one is that it's circular, yet flatter than most bracelets. You can also make it as colorful as you want. You're able to use up 4 different colors around the base cord or you can use just 2 colors, or even 1 if you want. This weave is also very simple to do, the tough part is keeping the strands tight around the base.
Click here to learn the Four Strand Braid Bracelet.
#1 Double Fishtail
This is my all time favorite braid! It was one of the first I made here that I thought it did well on. So maybe it's nostalgia? Or maybe I love it because I love fishtail braids in hair? I don't know. Either way, I love this weave! It's simple and looks super awesome when it's done. I plan on making a new Double Fishtail with different colors soon, and I can assure you, it will look nicer because I've improved since I made the one below.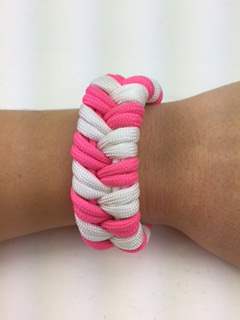 Click here to learn the Double Fishtail Bracelet.
What are your favorite weaves? Let me know in the comment section below!
Find us on Facebook, Twitter, Pinterest, and Instagram.
Paracord Love,
Lauri