Luke's Favorite Unusual Paracord Colors

Hey! Luke here.
At Paracord Planet, I get to see which colors of paracord we sell the most of and which ones are still "hidden gems" just waiting to be discovered by a larger audience. Today, I want to list some of my favorites that fall into the latter category. Let us know your own peculiar favorite colors down in the comments.
They made me put this one in here because it contains the Paracord Planet colors. I'm just kidding! I really like this color because it's name is appropriate. Makes me want to go scuba diving. (accepting invitations by the way).
I'm usually not a big fan of bright colors, but these shades of pink and blue go together so well. This pattern works great in projects when you layer it with dark solid colors. Like the way a bright argyle tie goes so well with a taylored navy blue suit.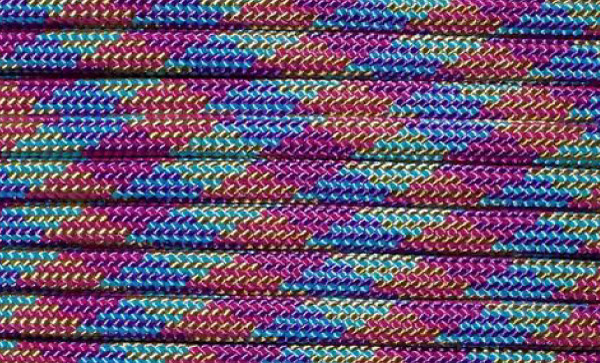 The neutral gray, combined with subtle tints of brighter colors, makes this one stand out. The "spider" pattern is very similar to what's used on many climbing ropes. Plus, doesn't it remind you of a certain popular outdoor clothing brand…?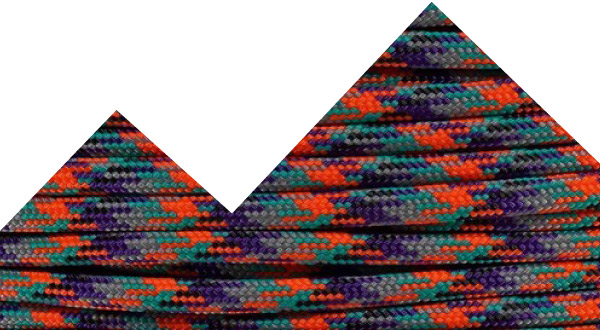 This is the perfect Halloween color. The purple and orange contrast nicely and the turquoise accent ties it all together for a truly quirky color pattern. Reminds me a little of Beetlejuice.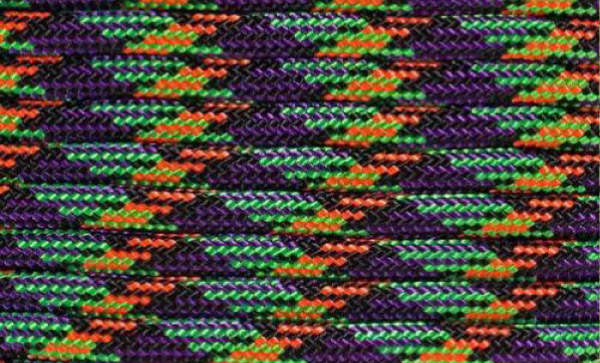 I don't so much LIKE this color as much as I think it's uncanny how closely it resembles old TV fuzz when wrapped on a spool. Simply mesmerizing.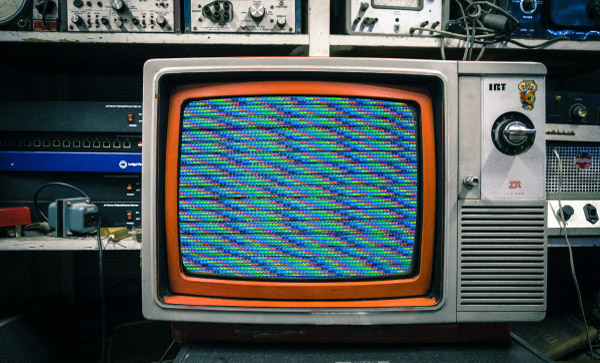 This aptly-named pattern combines toxic neon green with a wetlands camo pattern. Great if you want to stand out and blend in at the same time… Hmm, might have to rethink that one.
The colors in this pattern remind me of nineties windbreaker pants, which is definitely a good thing! Purple and green don't easily go together, but this pattern somehow pulls it off. Now you can never unsee it.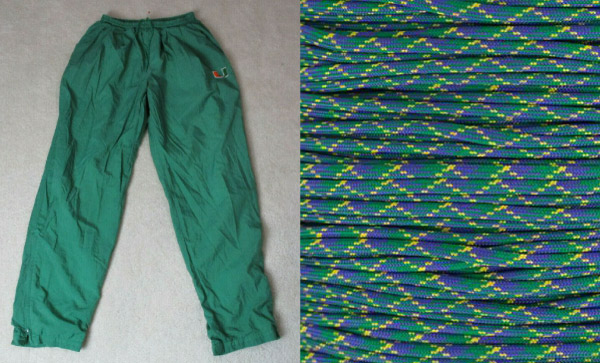 Some of my fellow team members at Paracord Planet think this is one of the ugliest colors we sell, but I think it's great. What do YOU think? Comment below and settle this argument for us.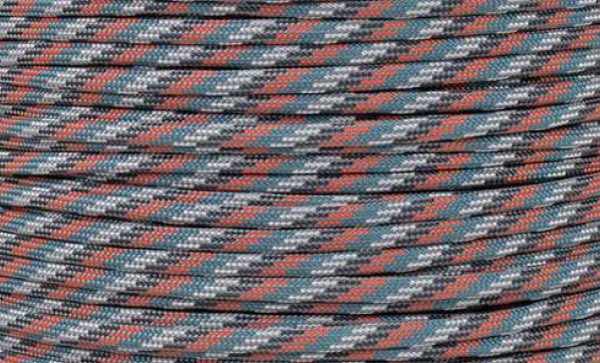 So, what do you think of my picks? List your own unusual favorite paracord color patterns in the comments.