7 Stocking Stuffers for the Paracord Crafter
As a huge lover of Christmas time and all things remotely related to Christmas, I'm excited to say that there's only ONE WEEK UNTIL CHRISTMAS!
One of my favorite decorations in my house is the rack that holds up mine, my husband's, and my dog's stockings. It was my mom's for years and once our family got bigger she gave it to me for my little family. It's a sign that says "He knows if you've been bad or good" with 5 big wooden candy canes hanging down to hold the stockings.Seriously, it's awesome.
I see it every time I go downstairs in my house, and every time I see it, I remember I still have to buy stocking stuffers! It's the one thing I've been procrastinating on. I think we've all been there. But not to worry, there's still time to order!
Here are 10 great stocking stuffers to get your Paracord crafter (or to treat yourself with):
#1 Fid (AKA Needle)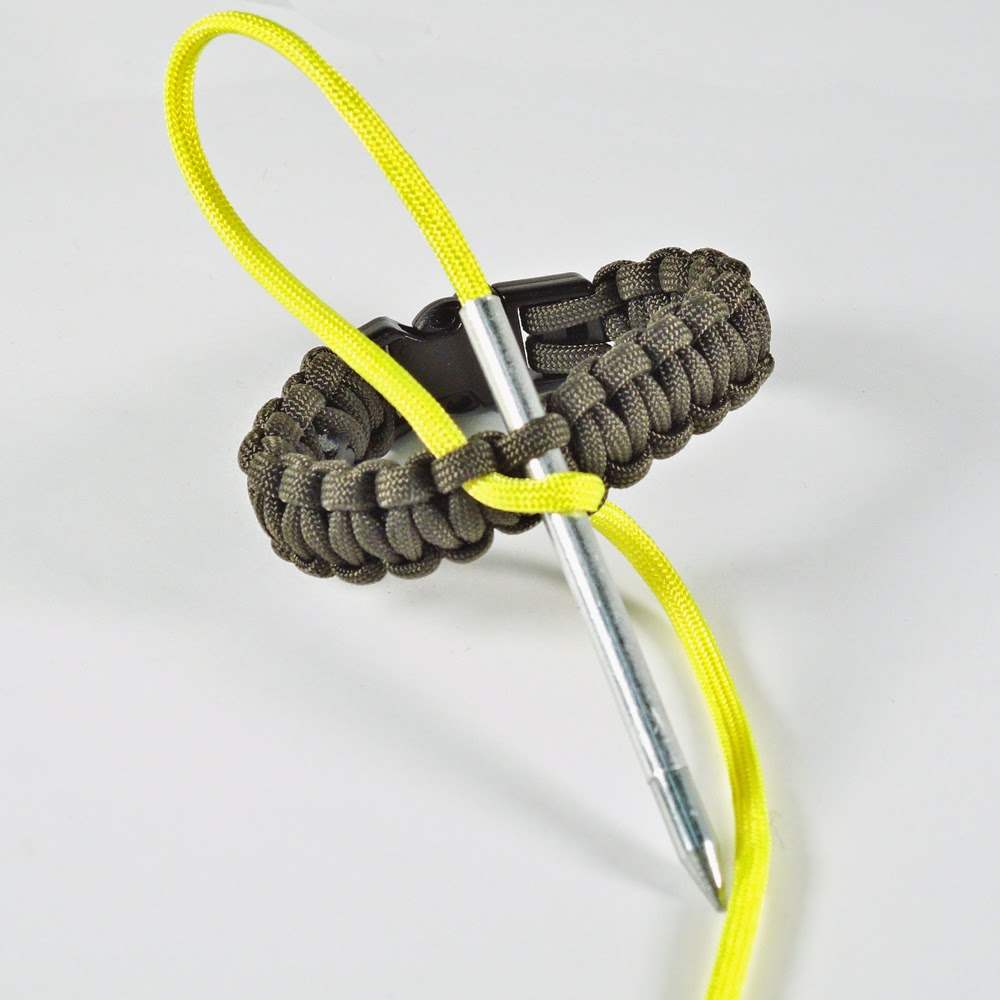 This little guy can make your crafting life a whole lot easier. You can get between cords without disrupting the flow of your bracelet, insert a cancer awareness ribbon with ease, and it's very helpful for certain weaves such as the Turk's Head. The paracord fid will significantly make your weaves tighter and more professional looking.
#2 Steel Ball Bearings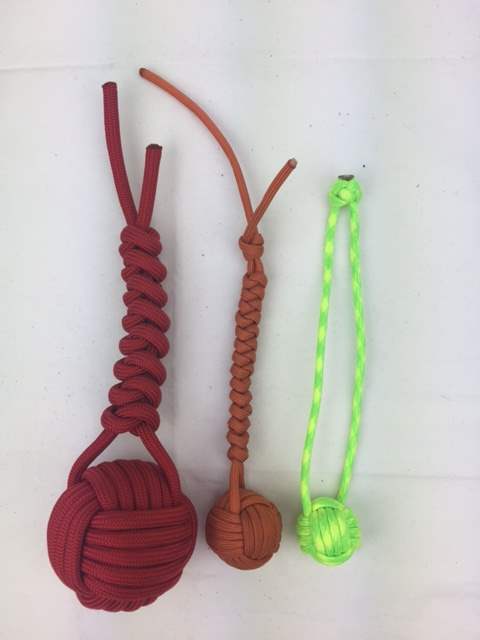 The most popular use of our Steel Ball Bearings are in Monkey Fists. If you, or someone you shop for, is an avid paracord crafter than you have undoubtedly made a Monkey Fist (or at least have heard of them). The Monkey Fist was originally used by sailors to pull boats together by having a rock inside the weave and heaving it from boat to boat. But, they quickly found the duel-purpose and began using them as a weapon called the 'Slungshot'. Nowadays, they're used by climbers by being put in the cracks of rocks and can be discretely carried in a purse or car for self defense. They're so diverse, they're almost a necessity to have. We carry 5 sizes of Steel Ball Bearings! You can shop them here.
#3 Crafting Books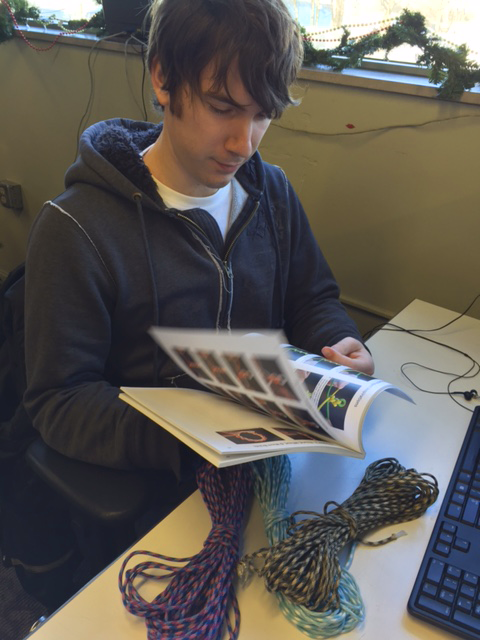 One of the very BEST things about crafting with Paracord is the fact that you can never run of different projects to make! People are constantly coming out with new weaves, critters, and knots to try. And one of the best things about the Paracord community, is that everyone is so willing to share what they've made and how they made it! Because of that, there are pictorials, video tutorials, and books to teach people every thing imaginable! We carry 6 paracord crafting books that you can purchase and new ideas will be in the palm of your hand. A great thing about books is that you can scan them for ideas and then decide which to make!
#4 Beads ~ Charms ~ Accents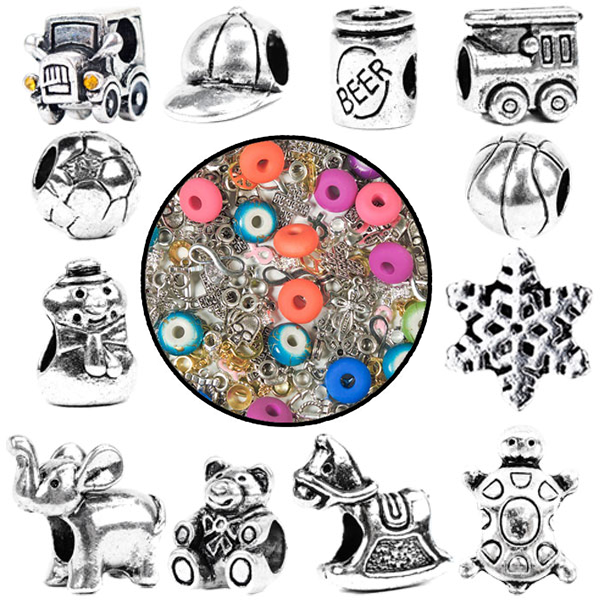 I don't even know how to accurately tell you about all the new beads and charms we recently got in. We now have over 250 different beads, charms, accents, and skulls you can add to your Paracord projects! We have your basic bead, animals, ribbons, flowers, hearts, skulls, and pendants. And. So. Much. More. These really make the perfect addition to make your paracord crafts unique. You need to see to believe.
#5 Grab Bags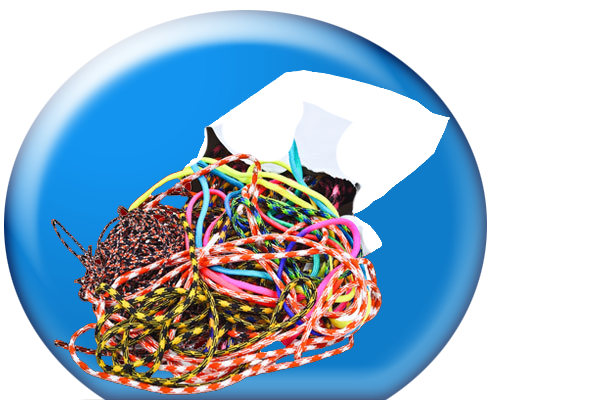 Want to give yourself or your loved one a surprise? A grab bag is definitely a fun one to add to anyone's stocking. Each bag is done by weight (12oz), which is approximately 150' all of 550 Paracord and comes with a variety of length and colors! Every single bag is different so if you order more than one, you'll get something different each time. If you can't decide which color you want to get this is your answer. You get a variety of colors which can help you choose for the next time.
#6 Combo Kit
(Pictured here is Walking Dead Combo Kit)
Combo Kits are great because you get a certain amount of cord all within a certain theme. There are football themed kits (Seahawks, Vikings, Mets), Superheros (Batman, Hulk, Spiderman), Military (Military Man, Iraqi Veteran, Lone Camo), and soooo many more! So you can make a ton of bracelets for your school or business all with a similar vibe.
#7 10' 550 Paracord Fishing Stringer

This one is for the paracord and fishing lover of your shopping list! Get them excited for summer fishing! No tackle box is complete without a fishing stringer. The threading spike needle has a blunted sharp edge allowing for it to be shoved into the gorund along a shore or to string through the fish with ease. **Bonus tip** The inner 7 strand core can be removed and used as fishing line in survival situations if necessary!
What would you add to this list?
Let us know in the comment section or on Facebook, Twitter, Pinterest, and Instagram.
Paracord Love,