5 Ways to Support Breast Cancer Awareness with Paracord
October is Breast Cancer Awareness month. Many of us have been affected by breast cancer in some way or another, whether it be a close friend, family member, or even ourselves. I have been affected by breast cancer in a variety of ways – both close family and friends have been diagnosed (and beaten!) the disease. However, there are some who are not as fortunate.
Here are some fast facts about breast cancer in the US: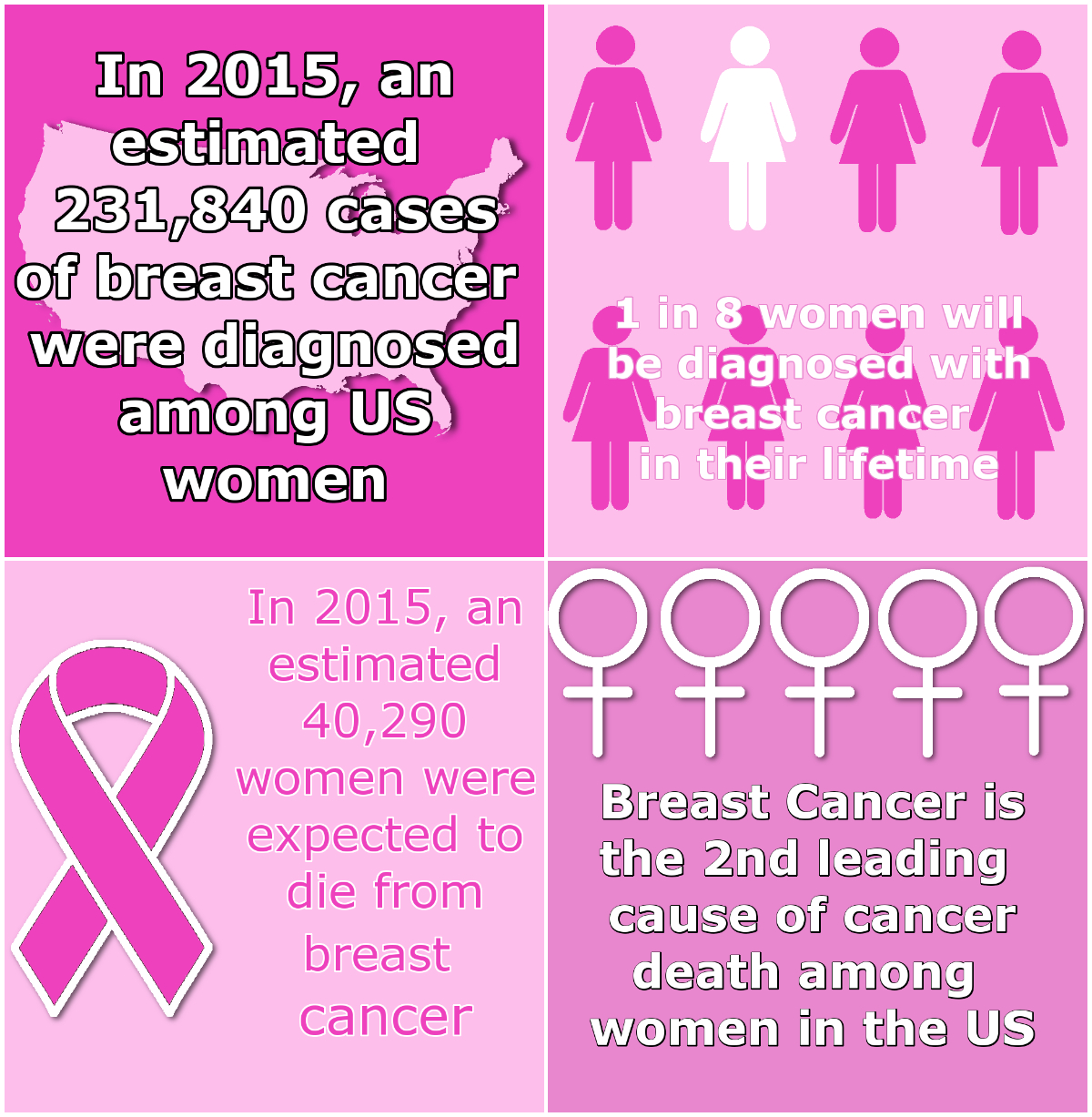 With that in mind, there are many ways to help, raise awareness, give back, and show your support for those affected by this disease. Here are 5 ways to show your support for this noble cause:
1. Breast Cancer Awareness Paracord Colors
These colors are great for showing your support this month. Any paracord project will immediately become festive and supportive when the colors are added.
From left to right: Pink Blend, Breast Cancer Awareness, Neon Pink, Rose Pink
2. Pink Paracord Hardware
Buckles are a common addition to paracord bracelets and lanyards, so add a touch of style with these bright and fun pink colors.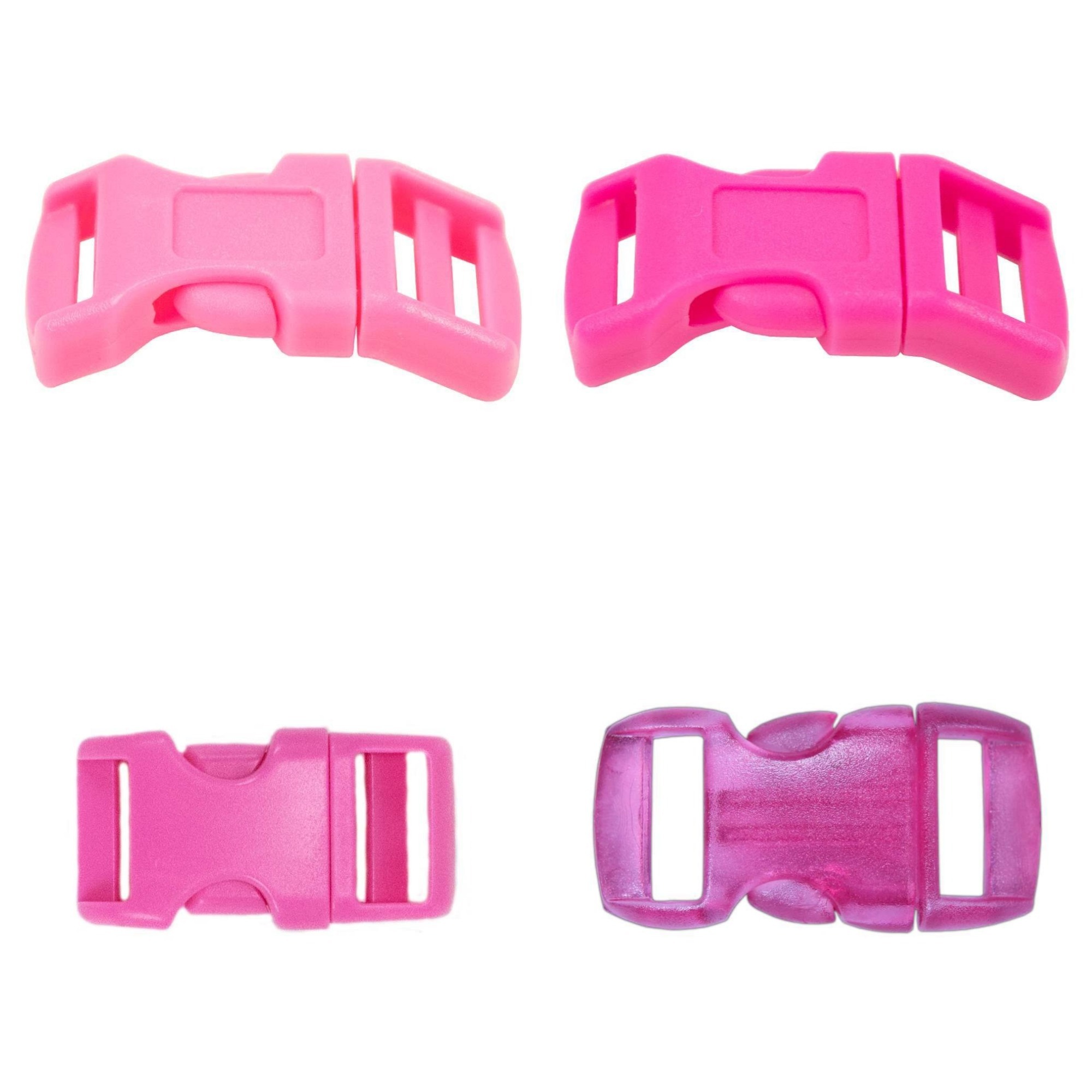 From left to right: 1/2" Light Pink Buckle, 1/2" Hot Pink Buckle, 5/8" Pink Buckle, 3/8" Clear Pink Buckle
3. Breast Cancer Awareness Charms
Paracord charms are a great way to raise awareness and customize your paracord project. These are a unique and great way to show your support this month (and after!).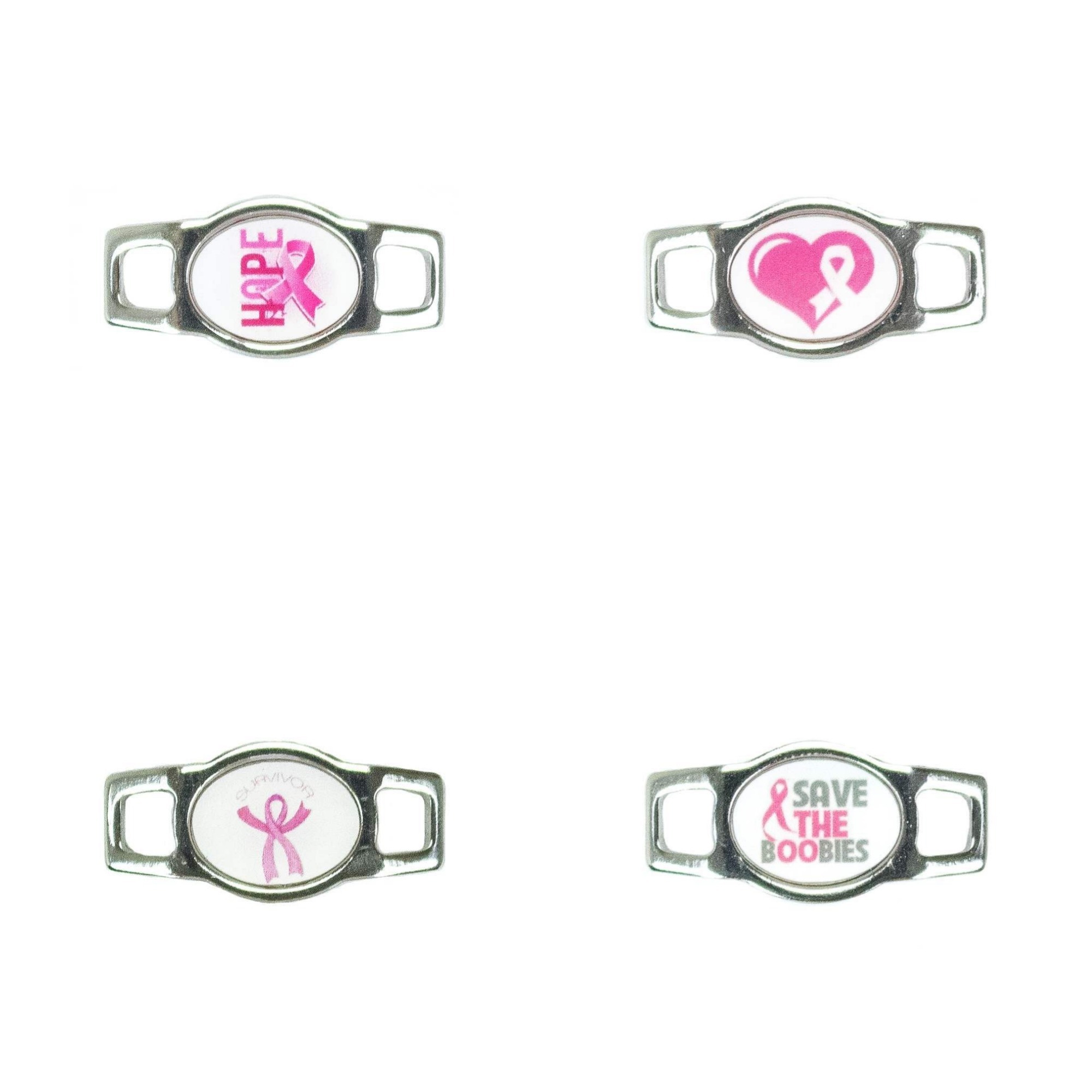 From left to right: Pink Hope, Pink Heart, Survivor, Save the Boobs
4. Breast Cancer Awareness Crafting Kits
If you are having trouble choosing colors to craft with, we have you covered! Choose from a variety of breast cancer awareness-themed kits with cord, buckles, clasps, charms, and hooks.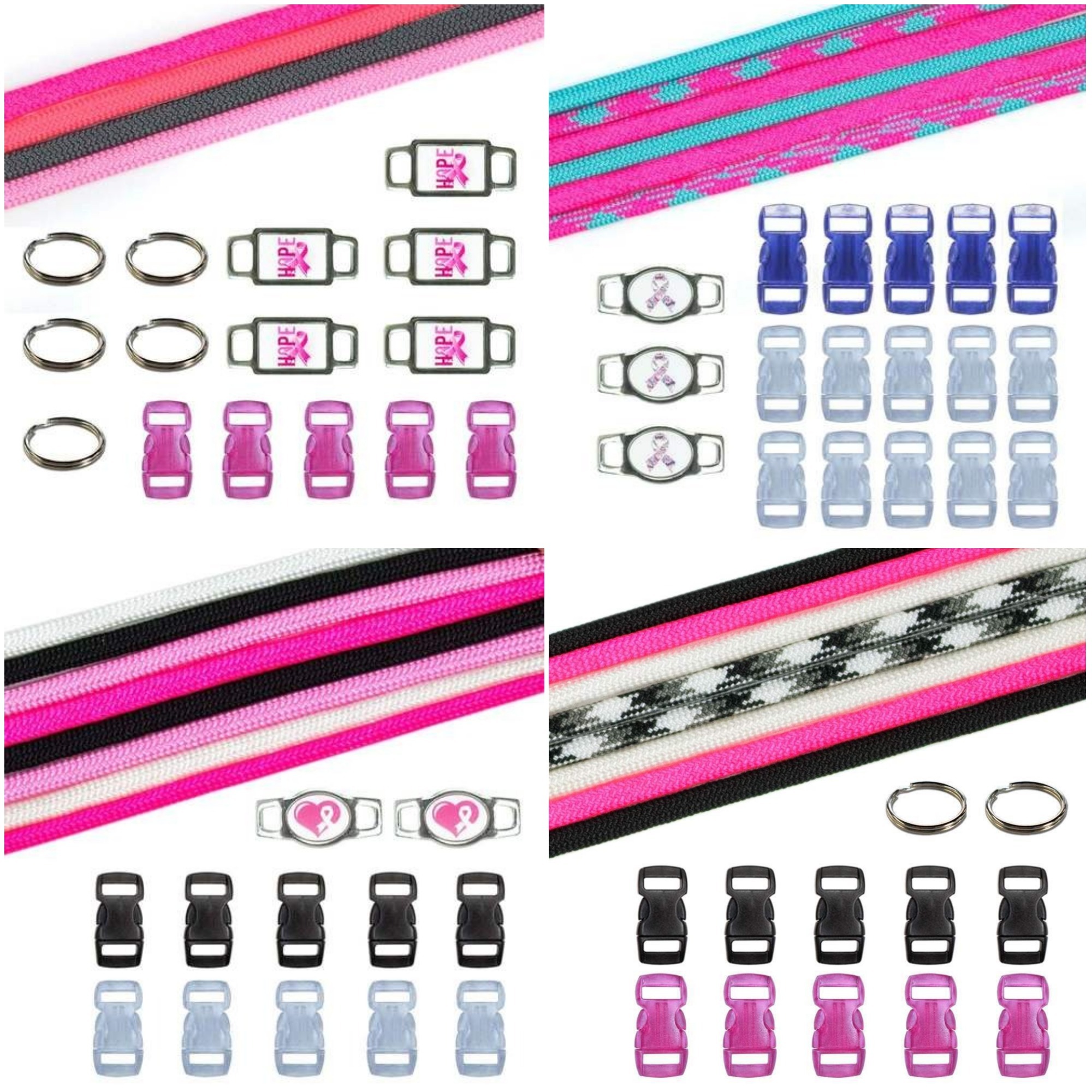 From left to right: BC Aware #9, BC Aware #7, BC Aware #2, BC Aware #1
5. Breast Cancer Awareness Project Inspiration
Now that your paracord and accessories are picked out, what are you going to create? We have a Youtube tutorial and a dedicated Pinterest board centered around Breast Cancer Awareness projects – Check them out!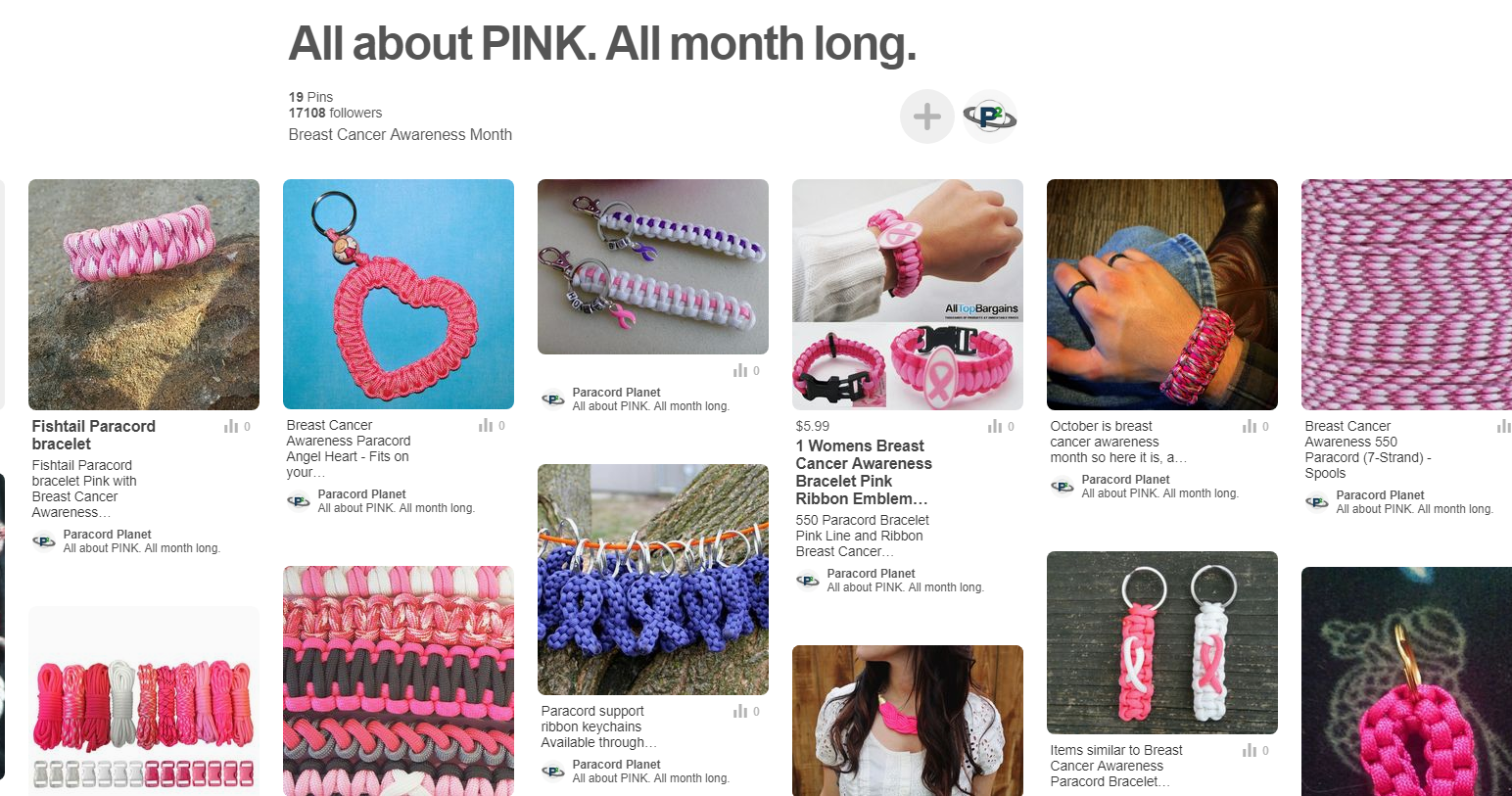 Be sure to share your Breast Cancer Awareness projects with us on any of our social media sites: Facebook, Twitter, Pinterest, Instagram and Youtube.
Be sure to take some time to remember your loved ones who have been affected by Breast Cancer. Every year, we come closer to finding a cure for the disease that affects so many. Remain hopeful for a future where no one suffers from this disease.
Peace, Love, and Paracord,
Brita