5 Unique Paracord Projects

There are millions of paracord tutorials for bracelets, lanyards, and key chains. If you're an experienced crafter, you've probably looked at most of them. Do you feel like you've run out of typical paracord project tutorials to try? Look no further! I have found 5 unique projects to spice up your project routine and to inspire you!
1. Paracord-Laced Hanging Pallet Chair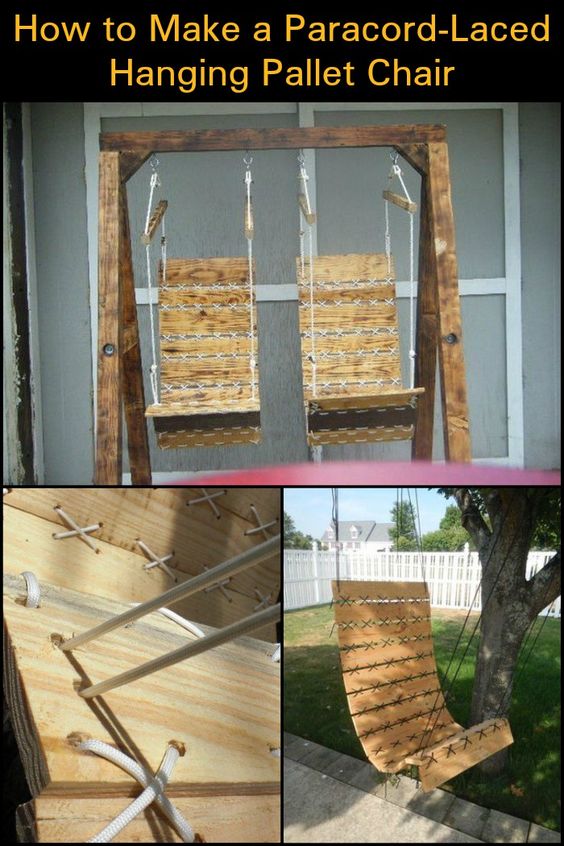 If you love to kick back and relax in the sunshine, this tutorial is for you! If you're able to round up a few shipping pallets and 550 paracord, this will be a breeze. You'll need a pallet, paracord, protective mask, drill, saw, lighter, and a sawzall. Paint the chair or use different colors of paracord for this awesome addition to your backyard or patio.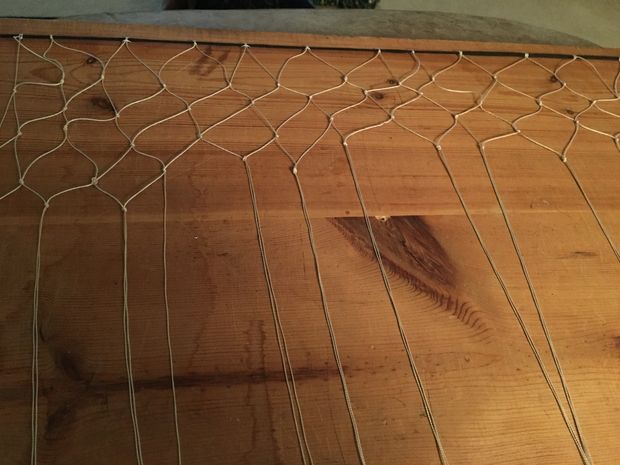 If you're looking for a way to use the center strands of 550 paracord, this quick and easy tutorial is ideal. This is a project that could be made for a fun day of fishing, or for survival use in the wilderness. Simply gut a few strands of 550 paracord and knot away!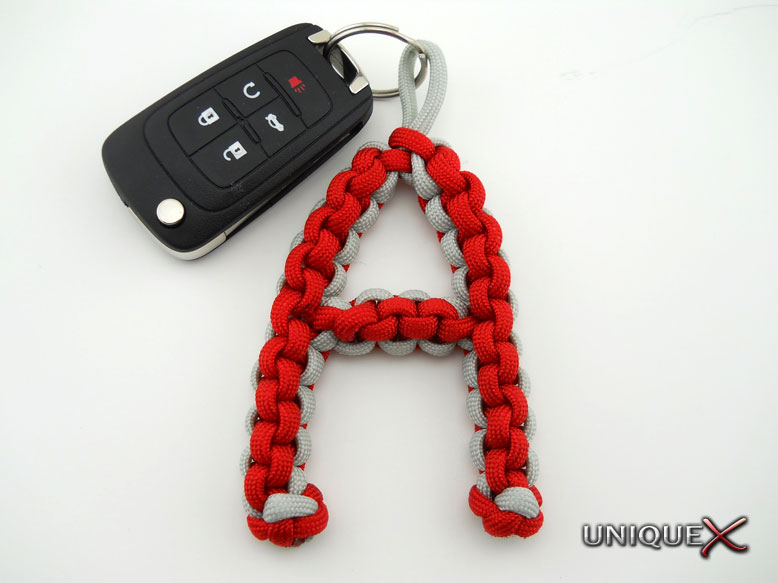 If you are a die-hard fan of a sports team, make a fun key fob to show your spirit. This tutorial is for an Alabama A, but can be easily modified for your favorite team and colors. Weave a few Three Strand Triangle Crown Sinnets to create the letter or logo of your favorite team!
4. Paracord Double Monkey Fist Bookmark
This is the perfect project for the avid reader in your life. This project is simple, fun, and easy to make as a gift. Choose your favorite paracord colors, grab a few steel ball bearings, and let your imagination run wild!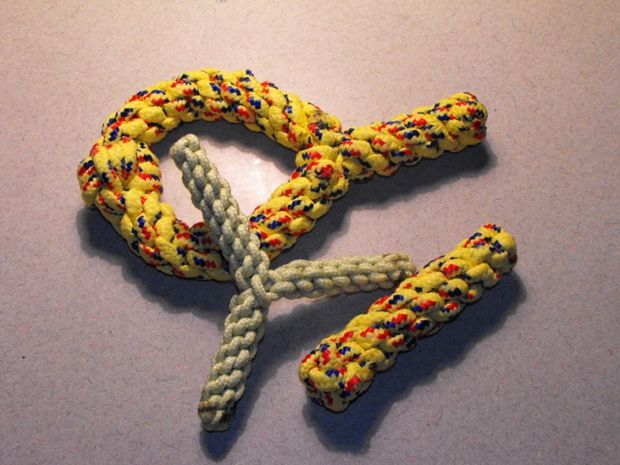 If you have a dog that tends to rip every toy apart, try making toys out of our Paramax cord! Paramax is the big brother of 550 paracord and will withstand lots of biting and chewing from your dog. These toys are cheap and fairly easy to make, so no more wasting money on toys that fall apart!
If you're looking for a few traditional tutorials, here are a few of my current favorites:
What is your favorite unique paracord project? Have you ever created a project tutorial? Share with us on Facebook, Twitter, Instagram, Pinterest and Youtube!
Peace, Love, and Paracord,
Brita