5 Places to Find Paracord Project Inspiration
As the weather begins to cool down and we start to spend more time inside, many of us turn to crafting with paracord to keep ourselves busy. I know that sometimes when I craft with paracord, I hit a wall and have a hard time feeling creative. Have you ever felt that?
Everything that I do can get stale after a while, so I like to find new and exciting ways to spice up my paracord projects. There are endless ways to craft with paracord, so don't limit yourself! Here are 5 places that I find inspiration
1. Browse Pinterest for Inspiration
I'm a HUGE Pinterest fan - I have many boards and could spend hours surfing for home, meal, fashion, and travel ideas. Did you know that Pinterest is a great place to look up paracord projects? If you search just the word "paracord" on Pinterest, you are met with thousands of new bracelet weaves, color ideas, and general project inspiration. We have a Pinterest with pins that range from knot ideas, new products, and more! So get on your computer, follow us on Pinterest, and search for some inspiration!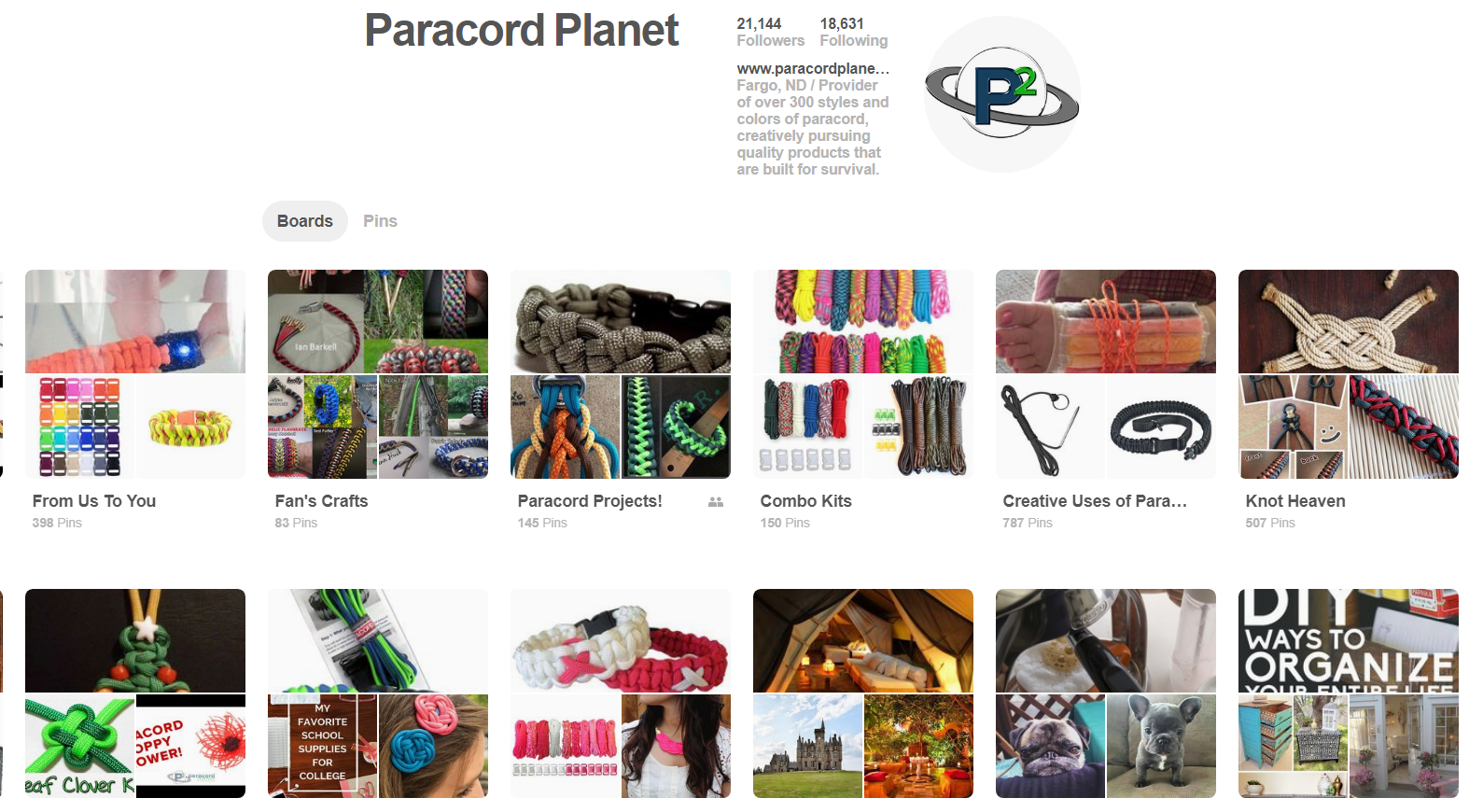 2. Look at movie and TV show color palettes
Have you ever noticed that certain movies or TV shows use certain color palettes? I'm a fan of the director Wes Anderson, and he tends to stick to certain palettes for a lot of his films. He's directed movies such as Moonrise Kingdom, Fantastic Mr. Fox, and Grand Budapest Hotel. He is someone who is known for the colors and overall aesthetic in his movies (as seen in the graphic below). Look to your favorite movies and TV shows for inspiration and let your imagination run wild!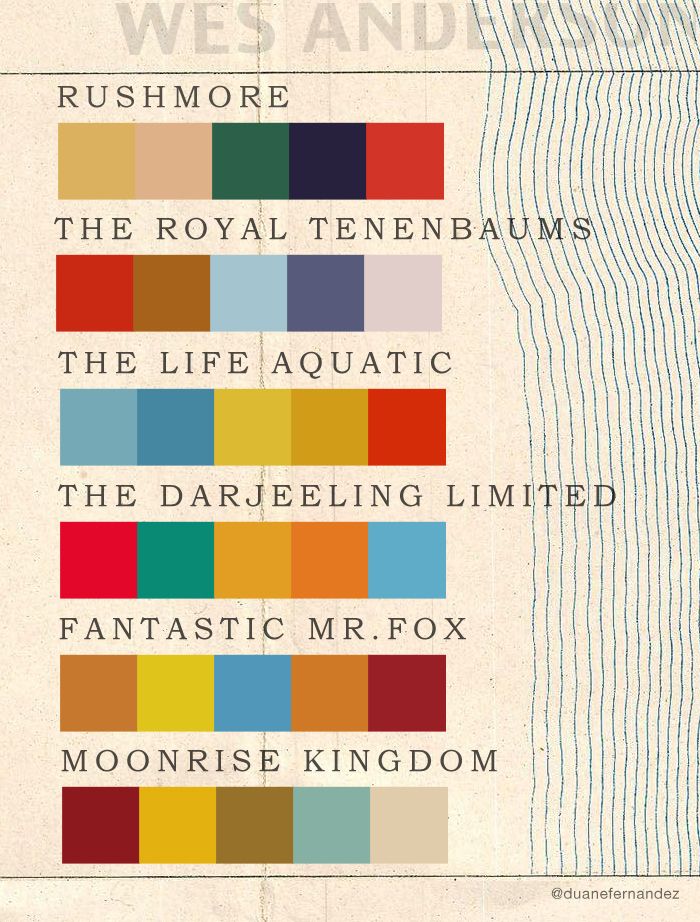 3. Look at your daily schedule
Many paracord projects are meant to be helpful solutions to daily problems. I've seen many different solutions to problems in my daily life be solved with just a little paracord and some inspiration. I've seen grocery bag handles, Yeti cup handles, monkey ball keychains, USB cord wraps, coasters, and more! Paracord is more than just bracelets! Here are a few favorites that I found online and am excited to try: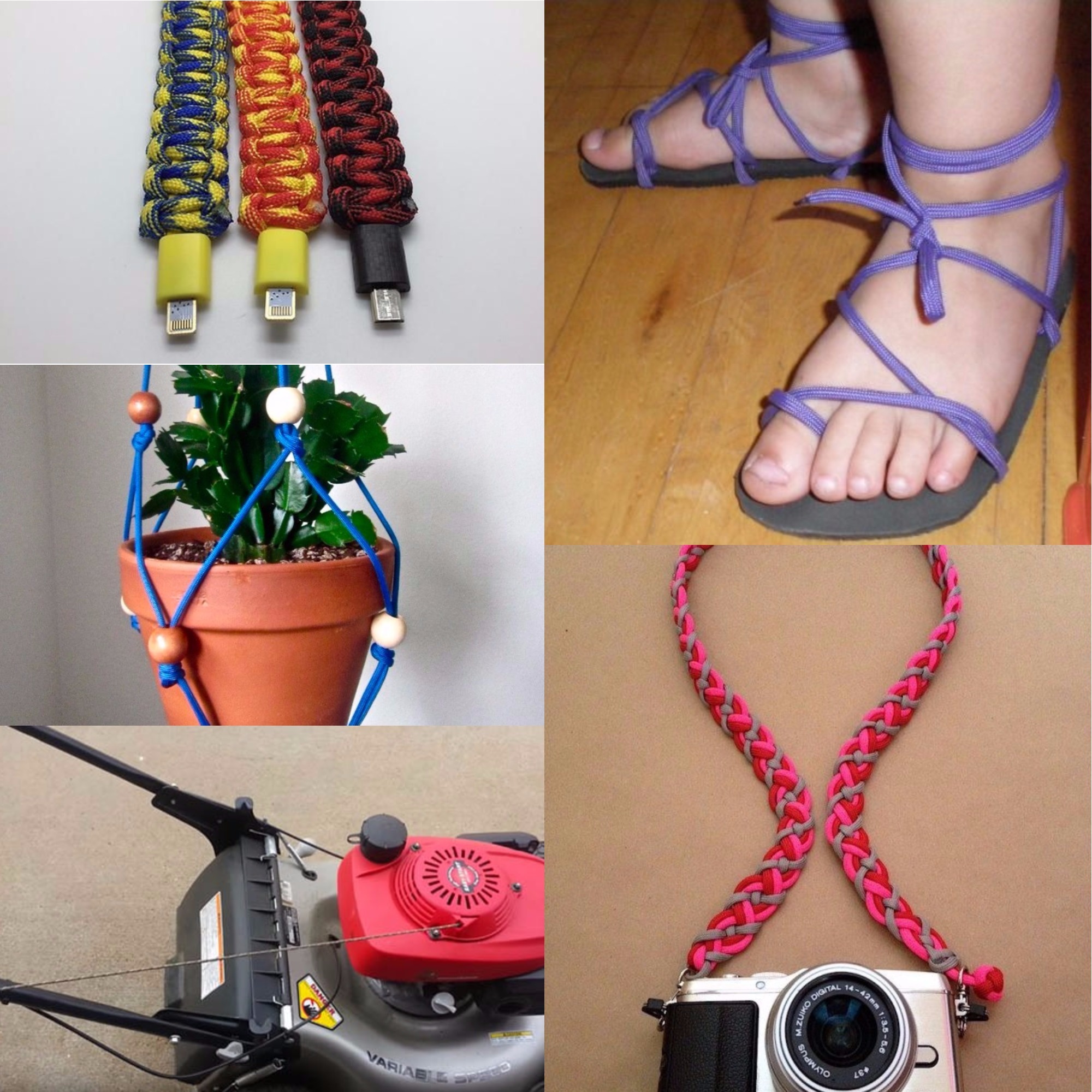 4. Go Outside
There are tons of places to explore that are right in your own backyard! Take a walk around your neighborhood or go out into the wilderness for inspiration. Fall colors are in season and would make awesome lanyards or key chains. You may be on a walk and find inspiration for a new project such as a water bottle handle or dog leash.

5. Youtube
I have to put in a shameless plug for the Paracord Planet YouTube channel because it is AWESOME. We have TONS of tutorials available as well as product spotlights. Take a look through our channel and get inspired to recreate one of our tutorials. Here are a few of my favorites:
Now that you have some ideas for inspiration, go out and create! Make sure to share your projects with us on any of our social media sites: Facebook, Twitter, Instagram, Pinterest, & YouTube.
Peace, Love, and Paracord,
Brita