4 ​Variations on the Fishtail Weave
It's a well known and loved paracord weave. It's simple and has a really clean look to it. It's one you should learn when you're just starting to craft with paracord. It's one you will quickly know by heart. The Fishtail. There are many fun variations on it and some small changes that make a big difference.
In case you've never made it, lets start with the basic fishtail:
Now, lets add some fun variations on it:
#1 Double Fishtail
#2 Fishtail American Flag
#3 Fishtail with no buckle
#4 Belly Fishtail
BONUS - Six Strand Fishtail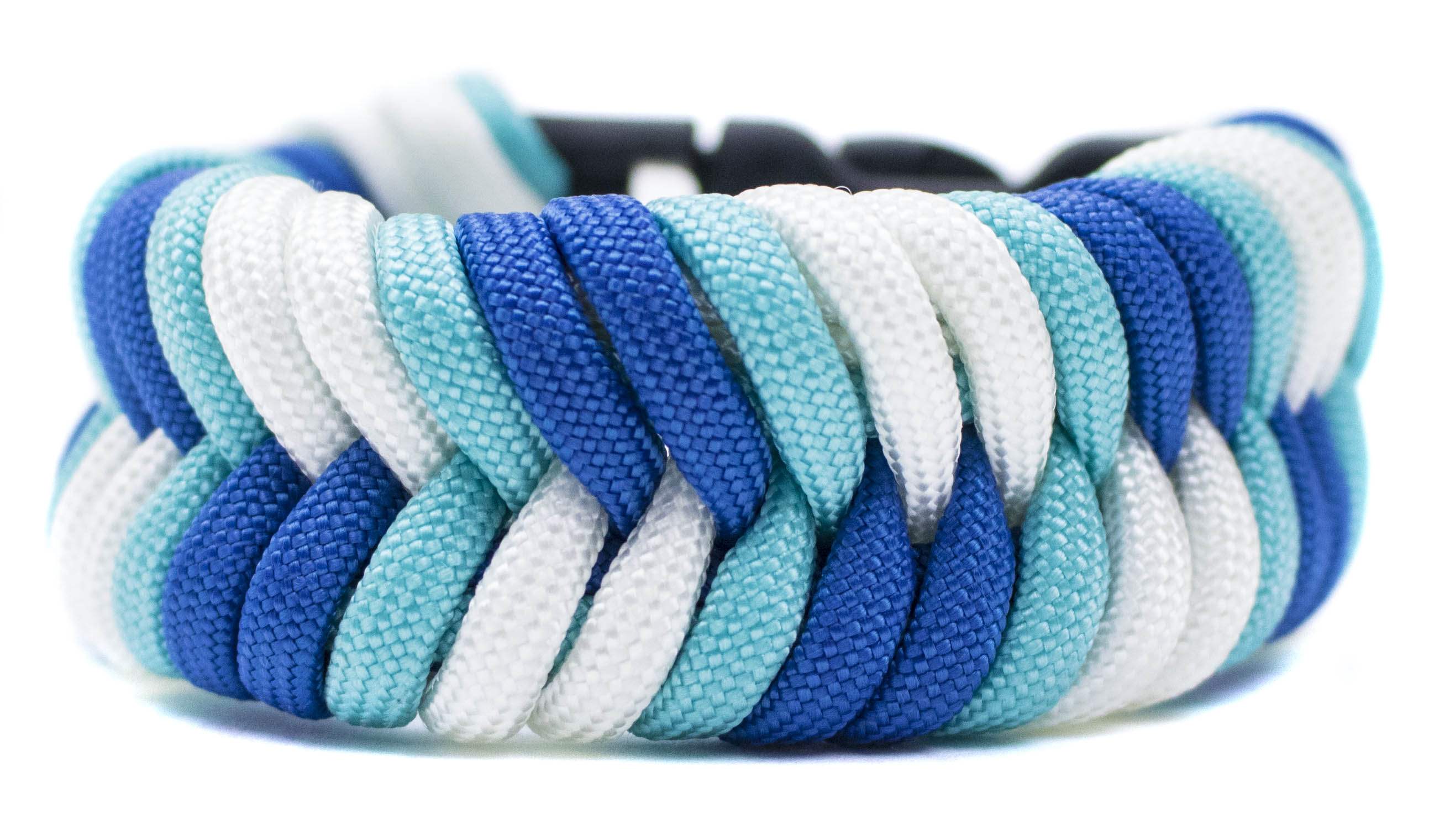 There isn't a tutorial for this one that I'm aware of, I was just trying some fun changes on the fishtail and thought it turned out interesting. If you like it, it's very simple. Just start it with two cow's hitches and run an extra strand through them on one side of the buckle. Put all 6 strands through the other end of the buckle, and begin your fishtail towards the side of the buckle with the cow's hitches. Enjoy!
What is your favorite variation on the fishtail weave? Let us know in the comment section below or on Facebook, Twitter, Pinterest, and Instagram.
Paracord Love, Lauri