Kickoff the Big Game with Paracord
After a long and grueling football season, the Big Game is finally here. There were a lot of ups and downs along the way and we are left with the Philadelphia Eagles and the New England Patriots. Who are you rooting for?
The best part is gathering with friends and family to watch the Big Game. Even if you're not a football fan, the Big Game has hilarious commercials and an awesome halftime show to keep you entertained. Food, great friends, and football, what more could you ask for? Paracord of course!
Paracord and football are a great combination and today, I am here to show you the ways you can work paracord into your party. There are endless combinations of team colors that can be made into awesome crafts to support your favorite team (even when they didn't make the Game).
To start, here are some color palettes that are a perfect match if you're a Patriots or Eagles fan.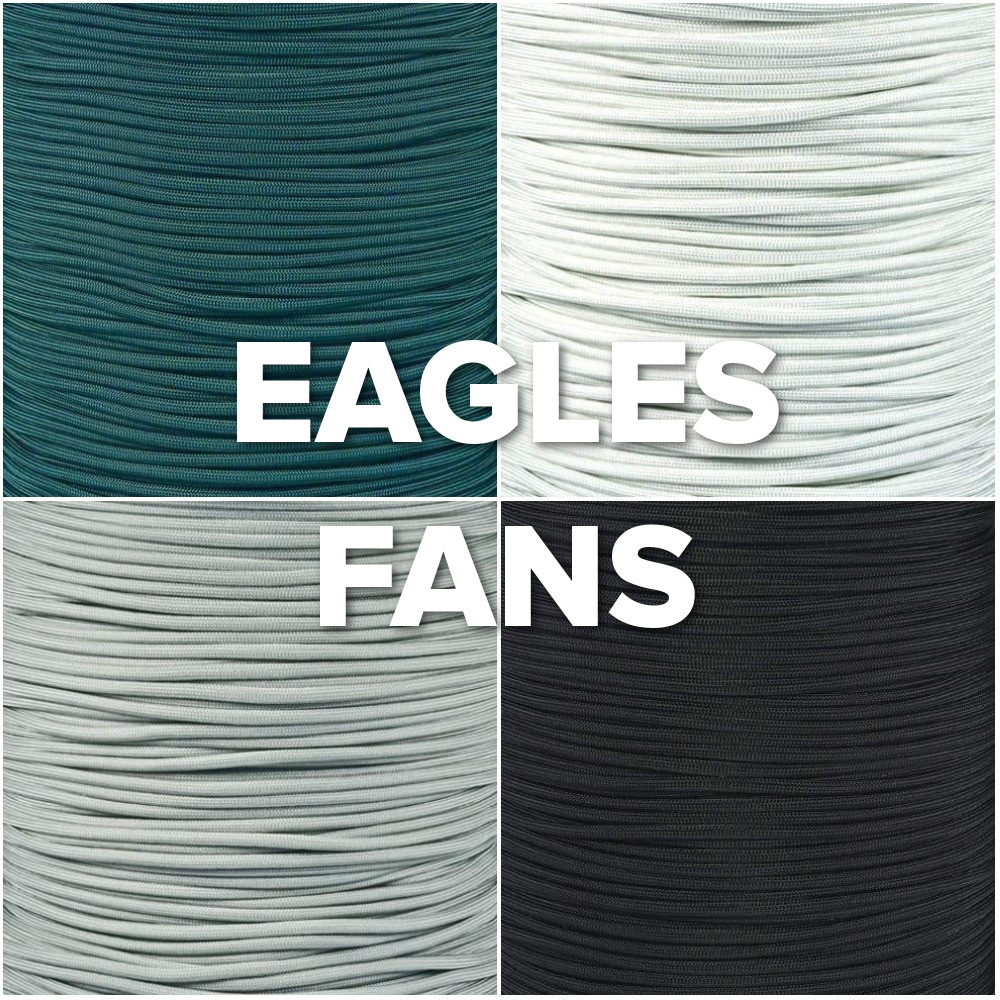 For Eagles Fans: Dark Green, White, Silver Gray, Black
For Patriots Fans: Imperial Red, White, Silver Gray, Midnight Blue
Here are some bracelets that are easy to make and give away as party favors in these colors!
If you're not rooting for one of these teams, we offer a variety of other team-inspired kits in your favorite colors. We offer over 500 colors of cord, so there is sure to be something that matches the team you love!

From left to right: Go Pack Go, SKOL, S-Kit, Steel Curtain
Bracelets seem like an obvious choice when it comes to paracord, but there are so many other things you can make to support your favorite team! Here are a few of my favorites:
Adjustable Rifle Sling

Monkey Fist
Handle Wrap
How are you enjoying the Big Game this year? Are there any teams that you wish had made it to the Big Game? Let us know on Facebook, Twitter, Instagram, Pinterest and Youtube!
Peace, Love, and Paracord,
Brita