How to make a Paracord Phone Stand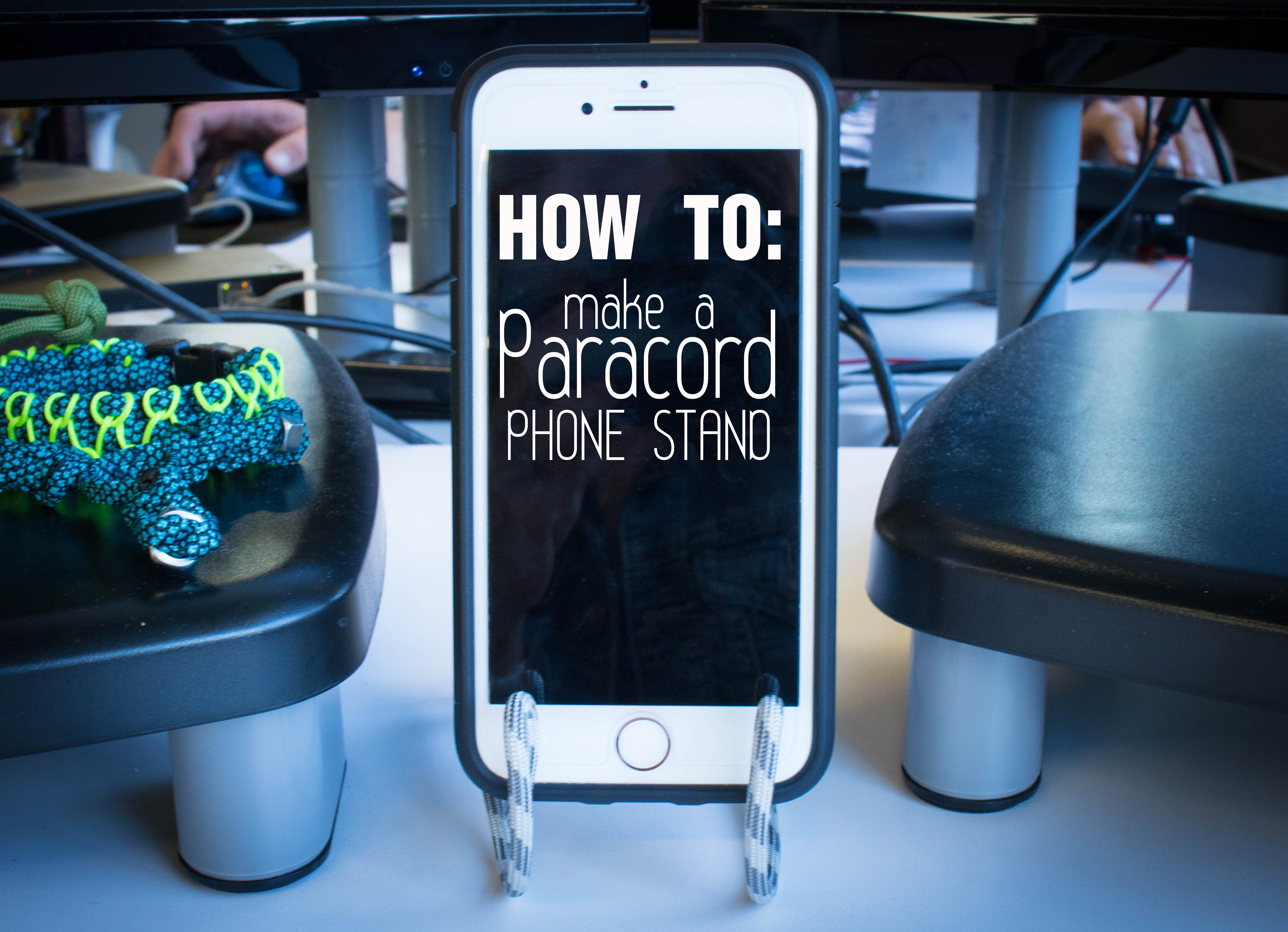 While some people may not like it, we're in the digital age, the era of phones permanently attached to our hands, the times of texting and posting everything.
I'm willing to bet that you (yeah, you) have a cell phone within 5 feet of you. I ALMOST always do, too. However, I do think it's very important to have technology/cell phone free time. Whenever I take my dogs on walks, I don't bring my phone with to listen to music, send adorable snapchats of the pups, or call people. It's my time away from people.
Since nearly everyone on the planet has a smart phone, it's natural to assume there's millions of accessories to go along with your cell - stickers, cases, pens, headphones, cleaning supplies, phone stands...just to name a few.
Combine the daily usage of your cell phone and your love of paracord with a paracord phone stand.
But, why not make your own? I made one and use it all the time! It's nice to just be able to look over when my phone vibrates and see whats up. It's also realllllly nice for watching videos.
Wait...
what if your phone dies while you're watching a video? With a standard phone stand there likely won't be room to have your phone plugged in AND still be on the stand.
Making a paracord phone stand will give you the ability to charge your phone and watch videos, scroll through Facebook, and play games all while not holding your phone in your hand. Not to mention it's personalized and looks cool.
Follow these step-by-step instructions and you can have your own phone stand with the ability to charge while on it for much less than you'd pay for one.
Materials:
3' of wire (strong enough to hold your phone, but pliable enough to mold into the desired shape)
3' of

550 paracord

scissors
lighter
Depending on your phone 3' of wire and cord should still be enough but you can make adjustments as necessary.
You'll want to gut (take out inner strands) your paracord and cover the wire with the sheath.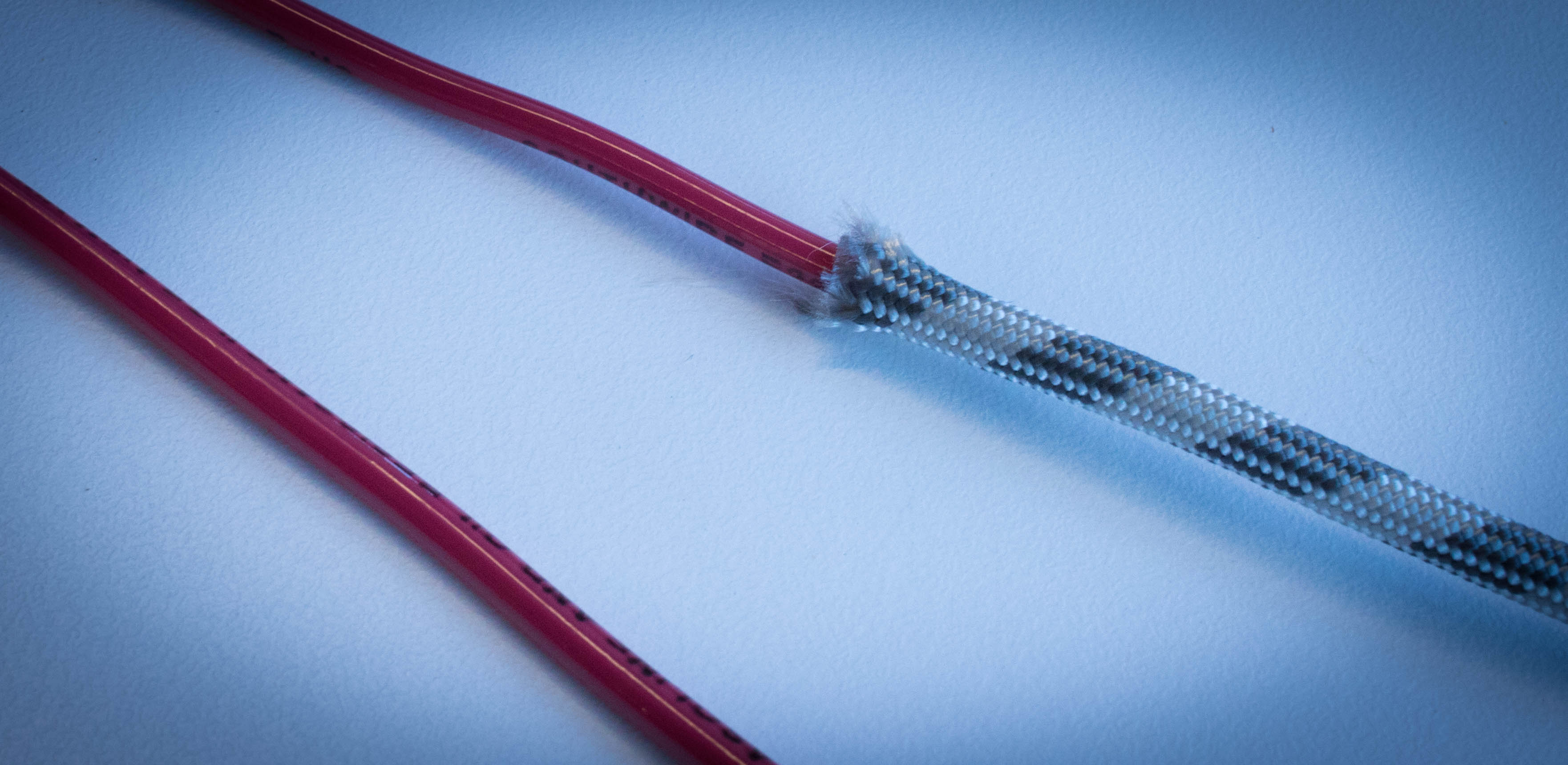 Once you have the paracord completely covering the wire, you'll want to cut any of the paracord that's hanging off, burn it, and pinch the ends together so that the wire can't slip out.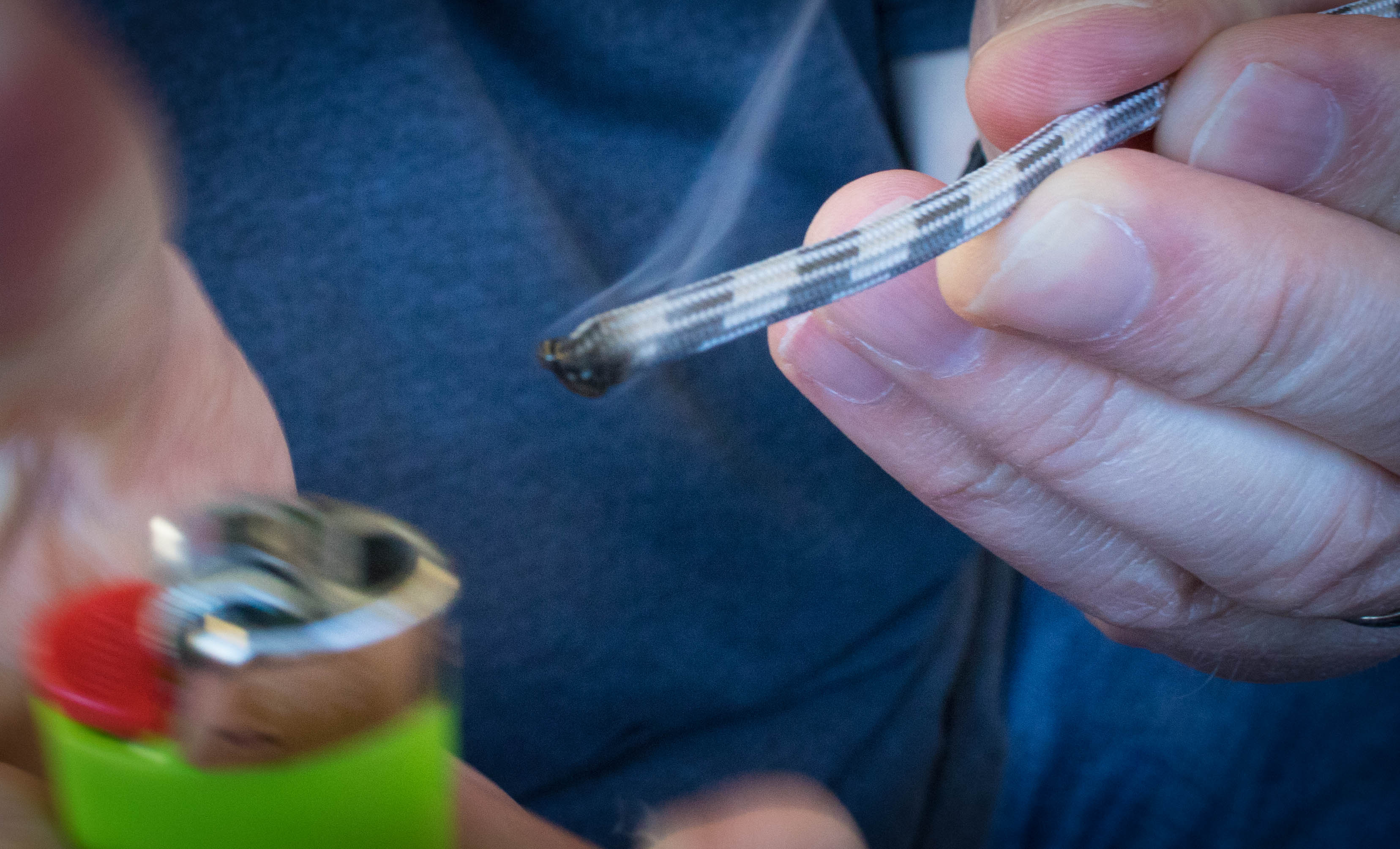 Then you'll want to get to the center of the wire and make the back flat base. I measured mine against the phone so it wouldn't get too wide.
Next, mold it into the shape you want. There's no exact measurements for this since people have different phones, but mine stands at about 4.5" tall.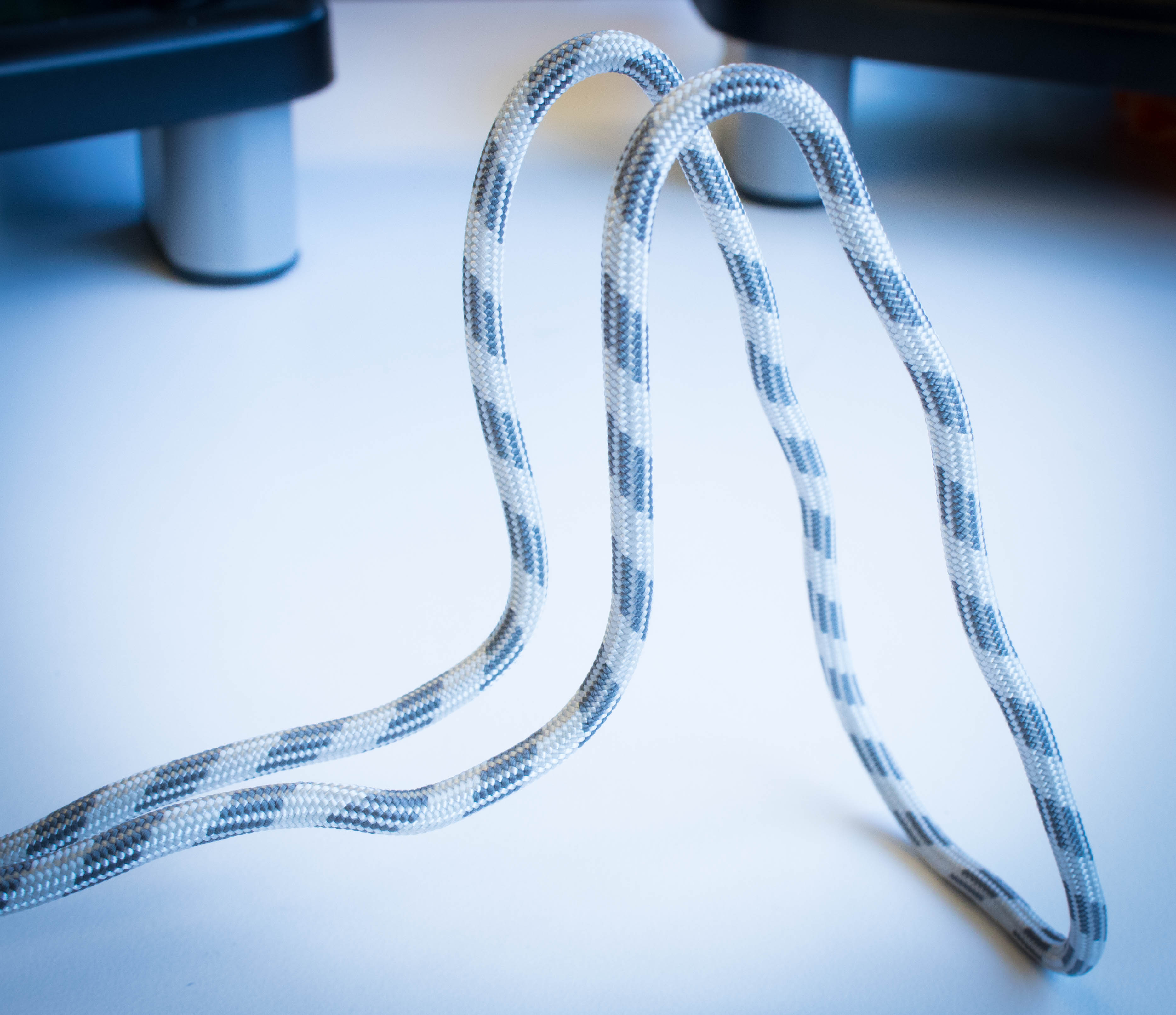 I'm not going to lie, this wasn't the easiest to make evenly, but with patience - you can do it too!
I continually measured and tested this with my phone to make sure the phone was at the right angle and straight.
Once I had it in the shape I wanted, I had about an inch of wire/paracord at the ends. You can either cut it with a wire cutter and re-melt the ends or just fold them inward.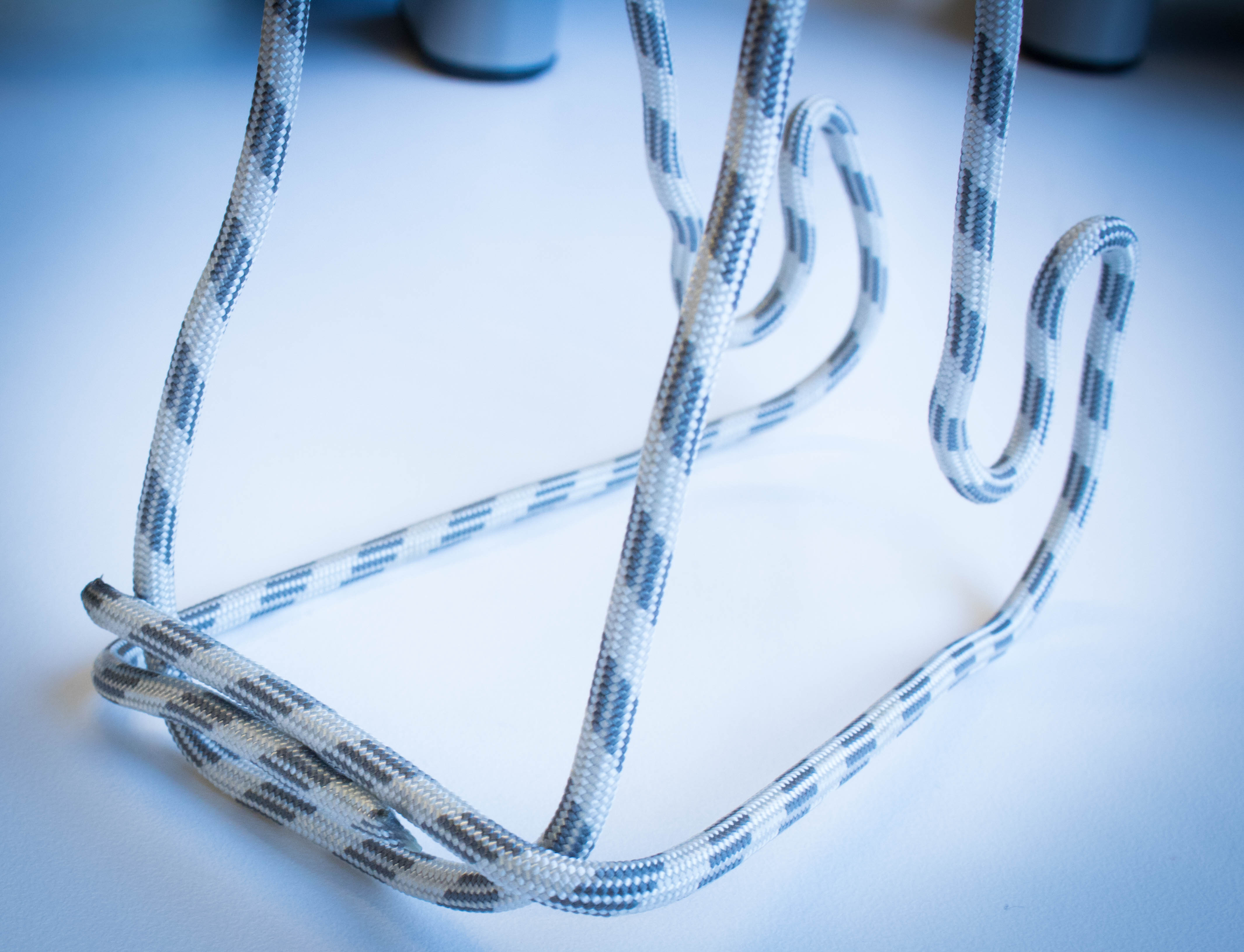 You're done!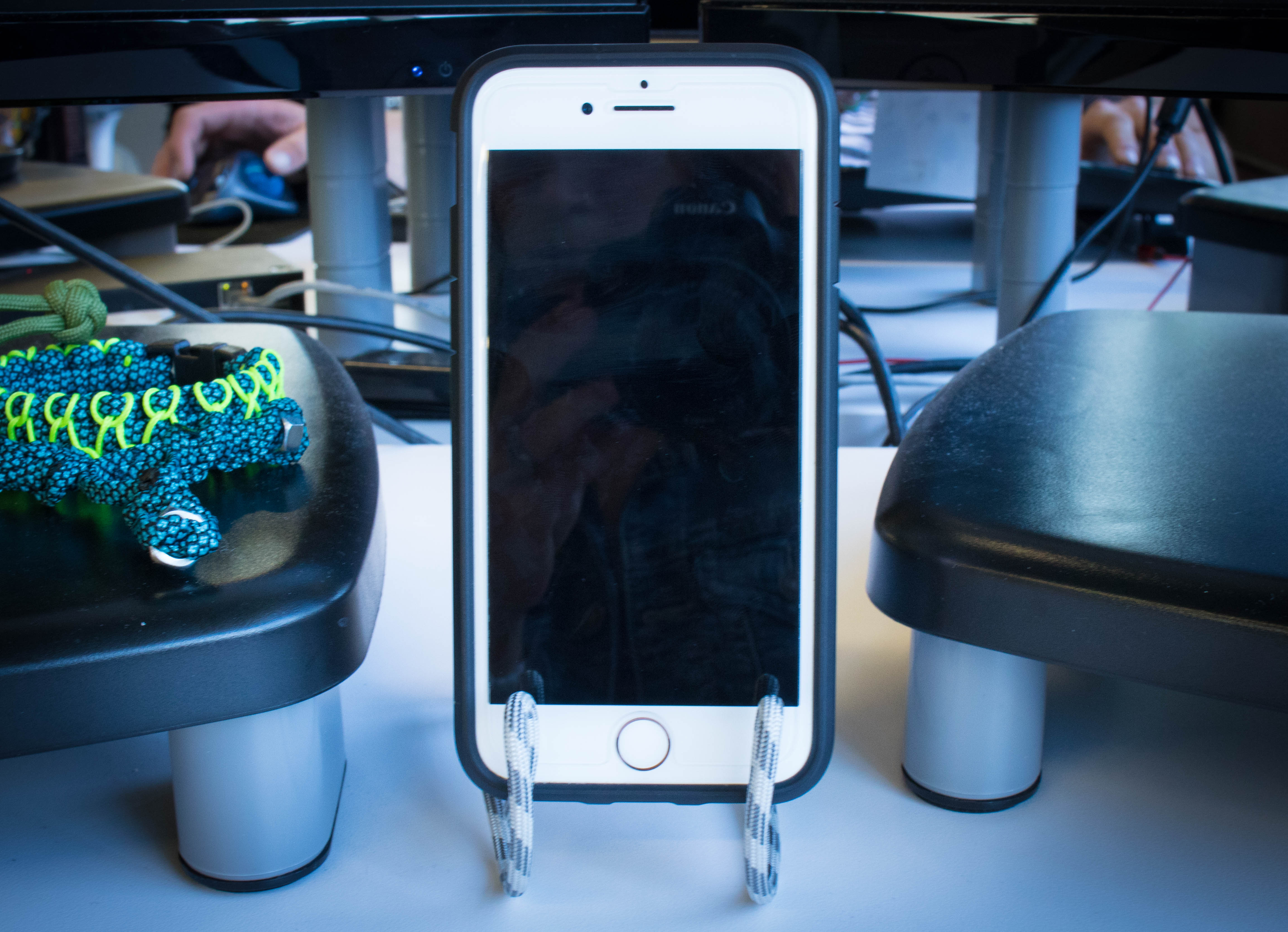 Now you have a paracord phone stand AND can charge it at the same time!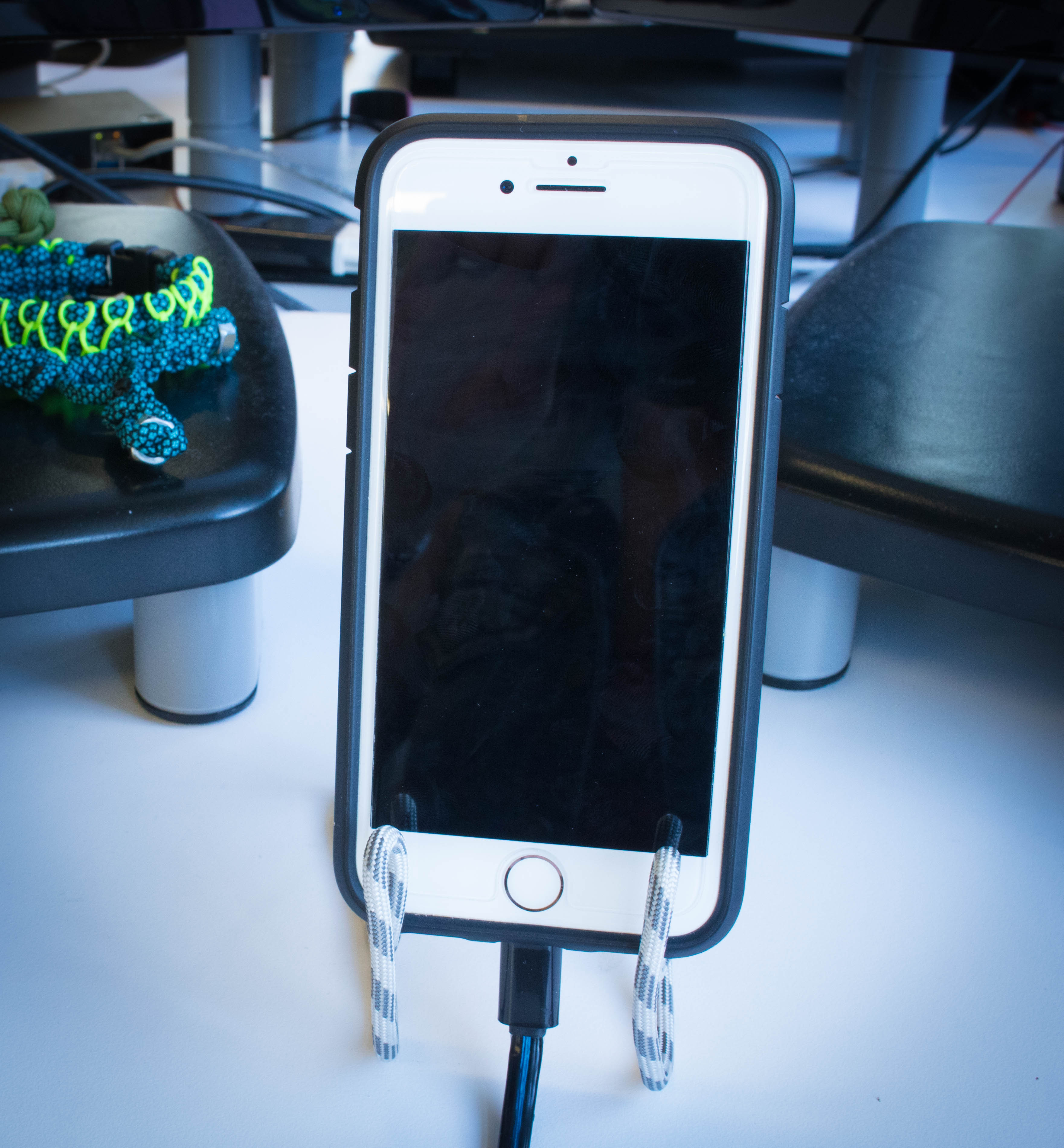 Be sure to connect with us on Facebook, Twitter, YouTube, Pinterest, and Instagram.
Happy Crafting, Lauri