I finally jumped on the bandwagon. I joined the "in" crowd. I became part of society.
No matter how you say it, I'm so glad those statements are true. You guessed it, I started watching The Walking Dead...starting with season 6. For everyone that's yelling at their screens at me right now, don't fret, I will go back and watch the first 5 seasons ASAP (binge-style).
My new found love for The Walking Dead got me thinking, what would I need if the zombie apocalypse happened. Would I survive? With these paracord projects I know I would.
#1 Spiked Sanctified Bracelet

This bracelet could do some serious zombie damage. If you hear one behind you, just throw back your wrist and you will gain time and momentum to turn around and finish them off. Apart from that, with this on your wrist you will look bad@$$.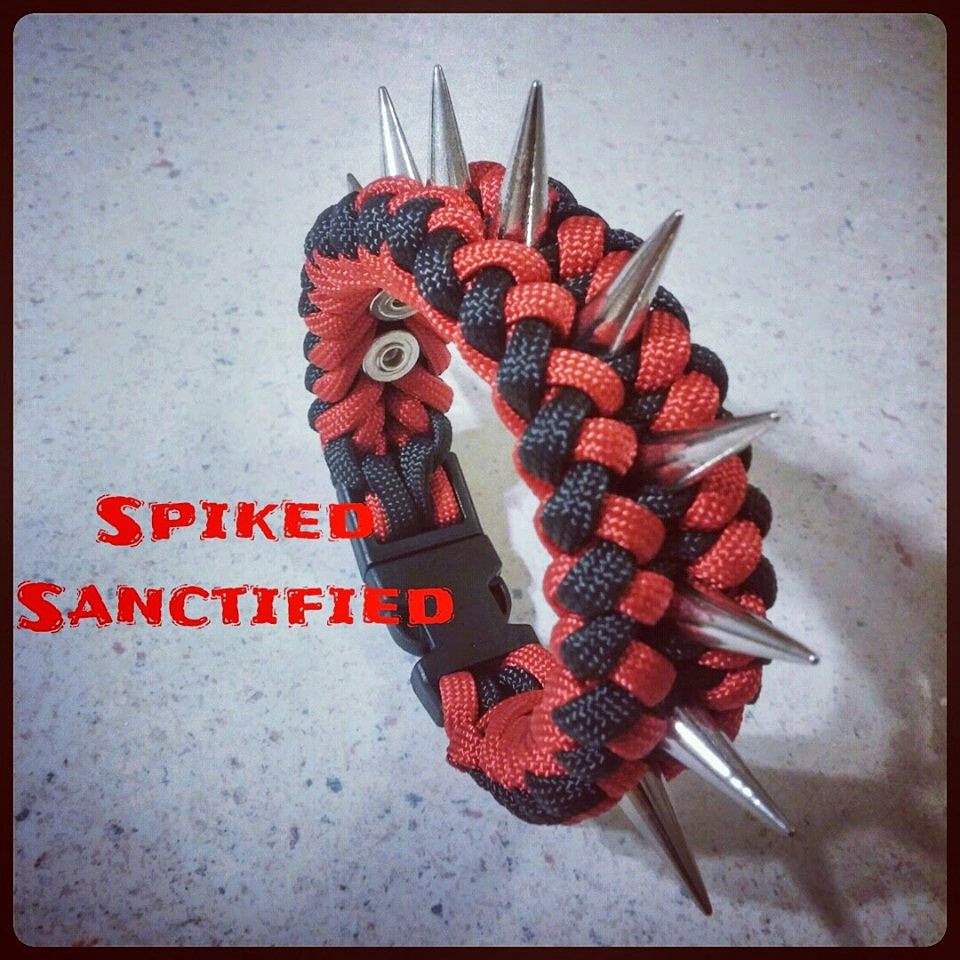 (Photo & bracelet credit to Brian Carter)
#2 Compass Zipper Pulls
These serve a dual purpose. In the wilderness it's very important to know where North is and know what direction you're headed. If you have a safe meeting place you will need to know how to return to it and you will need to know what direction to head in case of an emergency escape. With this on you, you will never have to guess which direction you're headed. Secondly, there could be situations in which you will need to unzip a bag for a weapon or get out of a jacket quickly. These compass zipper pulls are very useful in finding and unzipping quickly.
#3 Fire Cord
The uses of Fire cord are three-fold and is a necessity if there was a zombie apocalypse for many reasons.
The first, I think is obvious. It catches on fire quickly and easily. When weaved into the King Cobra, you can carry over 20 feet very easily with swift deployment. Food will need to be cooked and you will surely need to stay warm somehow.
Second, this cord could be used as trip wire. As I've learned from the show, zombies aren't very smart. If you pull this tight between two trees zombie herds will just keep walking into it and falling. Which would then give you ample time to decide between fight or flight.
Third, for all the crafters out there - this can also be used to pass the time. You can make bracelets, animals, key chains, or necklaces to give yourself something to do. Once you make something, unravel it and make something new. You will become an expert in no time!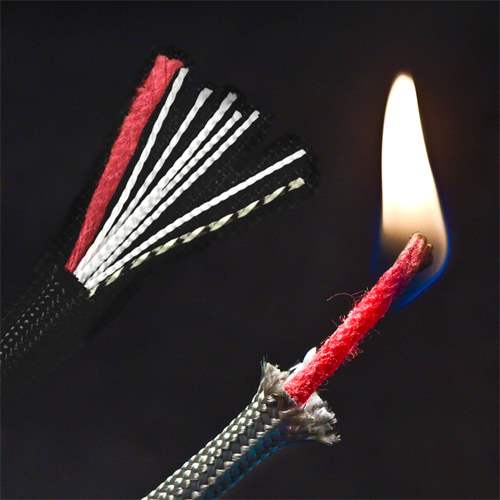 #4 Monkey Fist
Again, according to The Walking Dead, zombie heads seem fairly malleable. A heavy monkey fist could do wonders for smashing skulls. If you get really good, you could do some nunchuck moves and really show off your skills. Also as I discussed in last week's Survival and Paracord blog, monkey fists are great for self-defense (against zombies or people trying to take over your camp).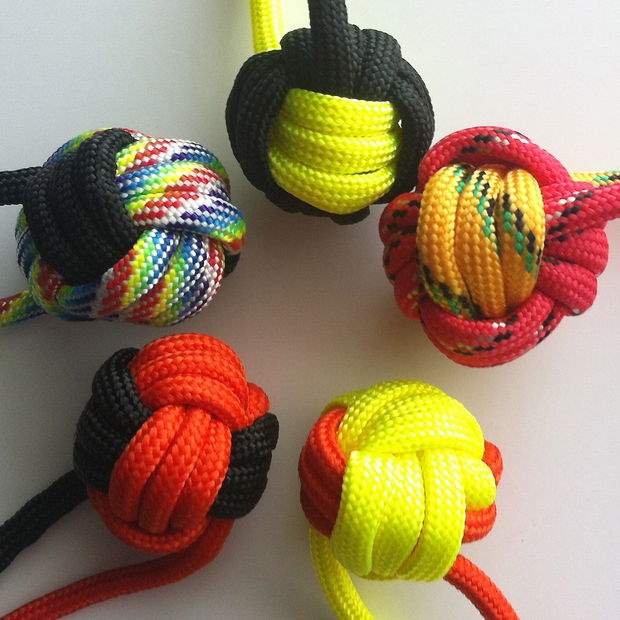 Photo and tutorial are courtesy of: Instructables.com
To shop for ball bearings: ParacordPlanet.com
So now if this happens: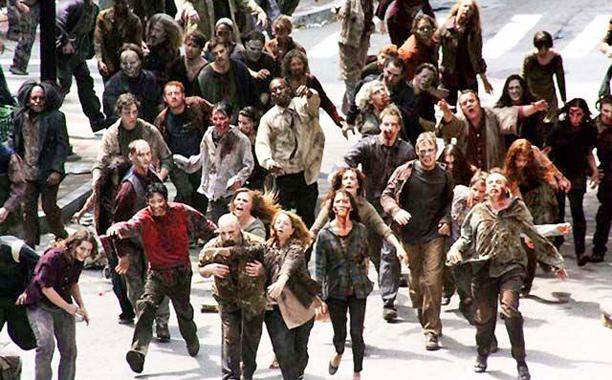 you will be prepared to fight the good fight.
Fun fact: we have a Walking Dead combo kit that I think is awesome:
As always, let us know what you think in the comment section below! Find us on Facebook, Twitter, Pinterest, and Instagram.
Paracord Love,
Lauri (newest The Walking Dead fan)