Years before I ever heard about Paracord Planet, I did something cool with paracord.
I proposed to my wife.
Back before we were engaged, my girlfriend and I loved to take walks down by the river in Fargo, ND. The walks gave us an opportunity to get to know each other one-on-one, while spending time away from the pressures and computer screens of college. The only problem with November walks in North Dakota is that they are really cold! That's how I knew she liked me. She also memorized the names and birthdays of all my many family members better than I had, but I digress.
On one of these walks, after a fancy dinner and a Bollywood movie, I took a detour from our usual route. I stepped off the bike trail that we usually walked and pulled her into the woods. It was a dark November evening and I'm pretty sure my girlfriend didn't appreciate being dragged through the woods in nice shoes, needing to step through ankle-deep snow and branches that she couldn't see, but she put up with it just as well as she had put up with our past unconventional adventures.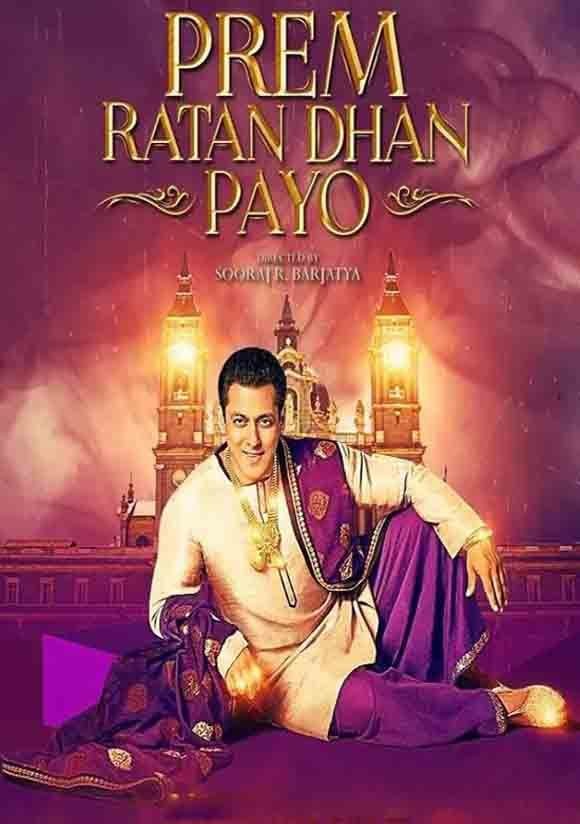 Don't knock it 'til you watch it for yourself. And then still don't knock it; it's a great movie!
Once we were a ways off the path, I pretended I had seen something unusual, so I dropped her hand, leaving her alone and in the dark (in more ways than one). I walked over to a tree to hit a button, and then the lights came on. Suspended between two trees was a giant cluster of Christmas lights shaped into the outline of a heart. Unseen behind that, was a web of black 550 paracord that made the lights appear as if they were floating between the trees.
My girlfriend turned to find me clumsily getting down on one knee and pulling off my mitten to fumble for the ring in my pocket. I pulled it out and asked if she would marry me.
She said yes!
I have always believed that creativity makes a better gift than something purely expensive—though diamonds are generally well-received too! I wanted to show my girlfriend that she was worth my time and effort—and not only my money.
I distinctly remember an international student friend—from a much different culture than my own—saying to me, "You have to give her fireworks with the proposal! She is worth at least that."
While I don't disagree, fireworks were illegal within city limits, so that didn't happen. However, that idea is what inspired me to use my wife's next-favorite thing for the proposal—Christmas lights.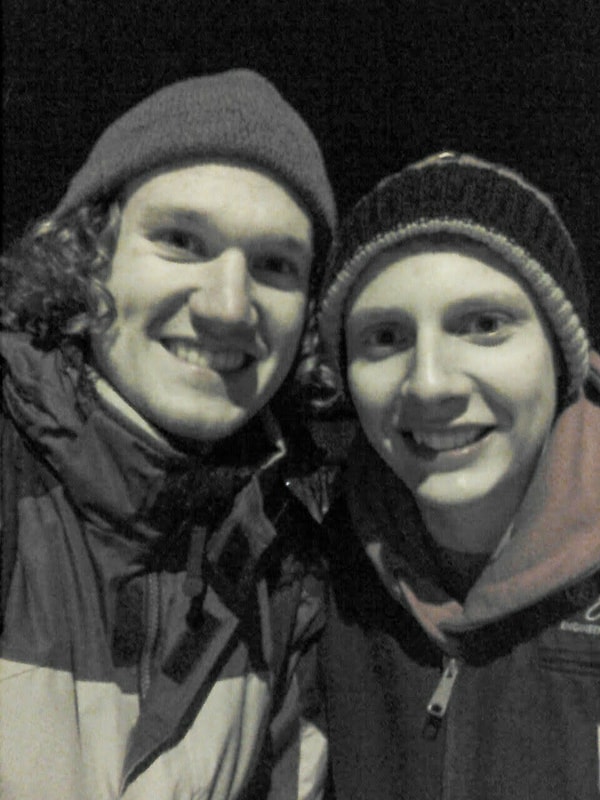 Sorry I don't have more pictures of the paracord itself. It's not like I knew I would end up writing for a paracord company.
I had been holding onto a roll of paracord that I had bought for a BWCA trip a couple of years prior. I finally needed it for more than just a clothesline.
So, two nights before the planned proposal, I asked my younger brother if he could help me with a secret mission. He was still in high school at the time, so I can't remember what story I told our parents, but we set out after dark (Which might have only been around 5:00 pm with how early it gets dark up here.) to the spot I had scoped out. With us, we had: 4 layers of clothing, two flashlights, and a bunch of battery-powered LED Christmas lights
After two hours, we had rigged up a paracord web and strung the lights into the desired shape. We were both freezing cold with numb fingers as we walked back to the car.
Over the next two days, I didn't have time to check on my setup. I was very nervous that someone would find my lights and either vandalize them or take them down. (They were hung on city property, I think…). The one thing I was NOT nervous about was that the lights would fall down. We had tied them up securely. If no one tampered with them, they would hold up until the Friday night proposal.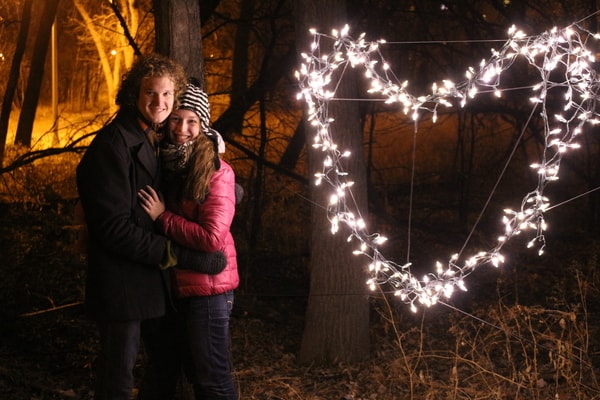 Sure, string might have worked just as well, but if I hadn't used paracord to propose to my wife three years ago, I wouldn't have this fun story to tell you on the Paracord Planet blog. Even though I write blogs and tutorials about paracord, I've never considered myself a paracord nerd. This story might prove otherwise, however.
Tell us YOUR craziest story about paracord! If you have a story or a picture to share, send it to create@paracordplanet.com for a chance to be featured on our website!
Be sure to sign up for the Paracord Planet newsletter at the bottom of this page if you want to hear more stories like this.