4 Multi-Functional Paracord Bracelets
Bracelets aren't just for women anymore. Especially paracord bracelets. There are so many different colors and weaves to truly customize it exactly how you want it - manly, dainty, colorful, camo, thick, thin, the choice is yours. But do you also want your bracelet to serve a purpose? Of course, paracord bracelets can always be take apart and used for numerous things, such as tying things together, as a pully, or whatever you need. However, there are additions (and pre-made bracelets) that can be included in your paracord bracelet to make it multi-functional.
#1 Adjustable Fire Starter Bracelet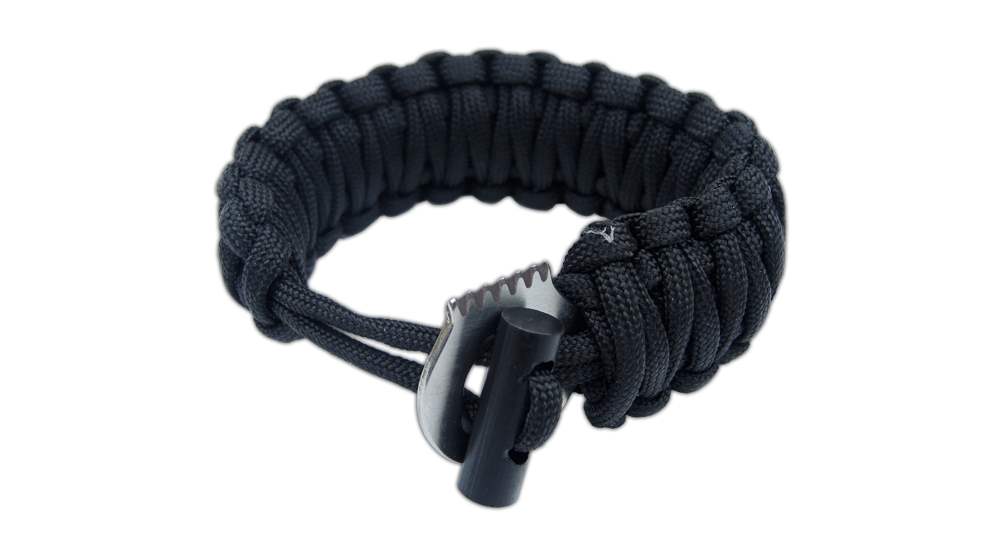 This bracelet is perfect for if you're camping or going on a hunting trip. It comes with a flint rod and eye knife as the clasp to hold the bracelet together and can be scraped against each other to create sparks for a fire. You don't even have to disassemble the Adjustable Survival Fire Starter Paracord Bracelet to use it!
#2 Emergency Fire Starter with Whistle Bracelet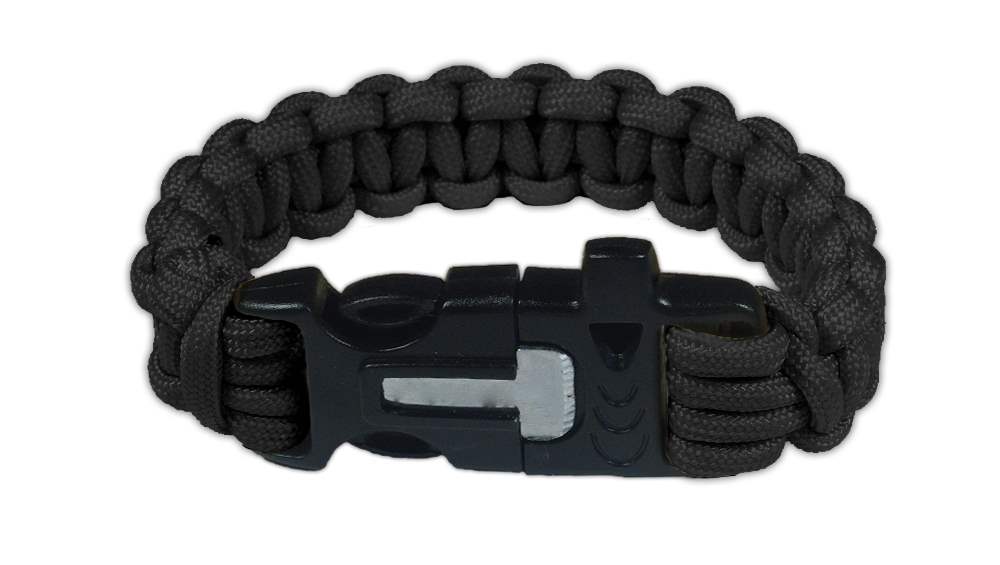 Lets take the previous bracelet up a notch. This multi-functional bracelet not only looks cool, but comes with a buckle that's uses are 3-fold:
1) It preforms all the functions of a basic buckle - holds the bracelet together
2) It has a scraper and flint rod for quick and easy fire starting
3) It has a whistle - fingers crossed you won't need this part, but you never know
You'll definitely want the Emergency Fire Starter with Whistle Bracelets if you're going camping, hunting, or in the wilderness. You can also make this bracelet yourself with the Emergency Fire Starter with Whistle Buckle and use any weave you want for a personalized look.
#3 USB Bracelet
This bracelet is very 21st Century. With most people wanting to be connected 24/7 it makes sense to carry a charger on you. This bracelet can not only can have many different weaves around the base, but the clasp is a USB, compatible with Apple and Android phones. Never run out of battery again! We carry many different base colors for the USB Bracelet.
#4 Fishing Bracelet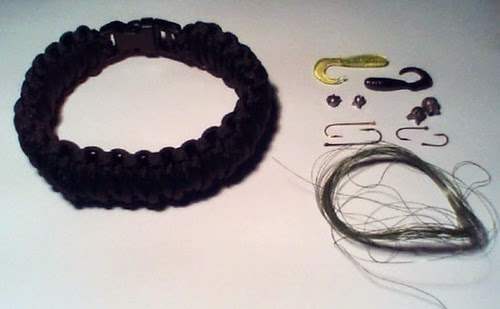 (photo via paracordable)
Any fishermen out there? This one is for you! This is a bracelet you can make with some hidden gems to turn your bracelet into a means of providing your own meal. All of the items on the right of the photo will fit in the paracord bracelet on the left. To learn how to make the Fishing Bracelet, click here AND to learn how to use this multi-functional bracelet, click here. These are two really excellent videos that will show and teach you how to make an incredibly handy tool. This can also be a great gift for someone who loves fishing, trying new things, or a challenge. There are so many different ways to use paracord with fishing, such as using the inner strands as fishing line, tying a boat to a dock, making lures, stringers, and now you can make your own fishing bracelet.
Bonus - #5 Hardware Additions
1) Knotology Buckles - We carry some with lights, compartments, and whistles; all with a sleek look
2) Medial Alert plates
3) Compass
4) Watch Face
There are numerous ways to make your paracord bracelet multi-functional, these are just 4 ideas for you. What would you add to this list?
Let us know what you think in the comment section or on Facebook, Twitter, Pinterest, Google+, and Instagram.
Paracord Love, Lauri